With certain audio formats available, you presumably have dozens of them floating around on your hard drive. WAV, originally developed by Microsoft and IBM, is one of the simplest and oldest digital audio formats. It has accurate and lossless sound quality, but like AIFF, WAV is an uncompressed format, so the size could be very large.
Being different from WAV format, MP3 is widely used and can be played on most media players and portable devices. Thus, we have to convert WAV to MP3 under some circumstances. This post will show you how to convert WAV to MP3 with iTunes or without iTunes by using the WAV to MP3 converter.
How to Convert WAV to MP3 with iTunes?
The most direct and convenient way to convert WAV to MP3 is to use iTunes. Since iTunes is a free audio player as well as an audio converter app for Mac and Windows users. In addition to manage & play the digital music and video with iTunes, you can also do audio conversion with it, including converting WAV to MP3 with iTunes.
Step 1. Firstly, you should open iTunes app on your device:
Windows: Choose Edit > Preference
Mac: Choose iTunes > Preference
Step 2. From the General tab, click Import Setting…button.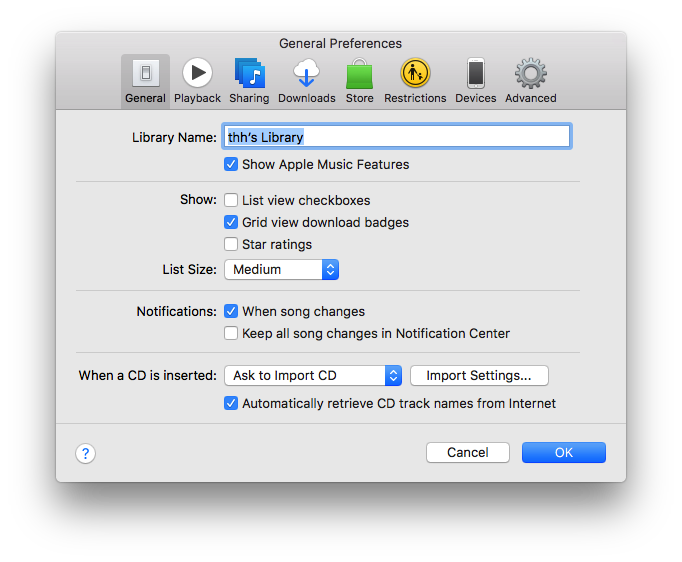 Step 3. Choose MP3 Encoder from the Import Using pop-up menu. Then click OK button to save your settings.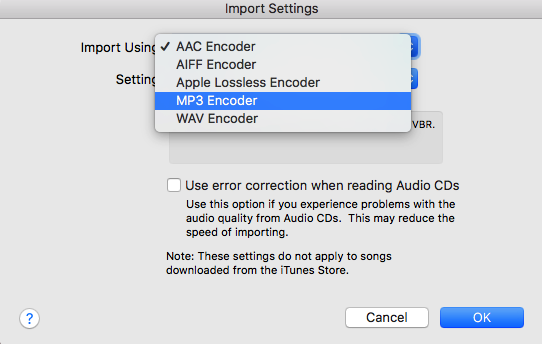 Step 4. Locate your WAV files in the iTunes Library, right click on the song title and select Create MP3 Version. In this case, the system will automatically convert WAV to MP3 in iTunes.
Defects of using iTunes:
iTunes only supports few formats, like AAC, WAV, MP3, AIFF, etc.
Sound quality could be bad after conversion.
Older purchased songs are encoded with a Protected AAC format, so you can't convert them.
How to Convert WAV to MP3 on Mac without iTunes?
Other than converting WAV to MP3 with iTunes, you can seek help from a piece of reliable software- Cisdem Video Converter for Mac. It's a smashing video and audio converter tool that enables you to convert, download, edit videos and rip DVDs to videos. The extremely fast speed and rich functions make you enjoy very good time with the Cisdem Mac WAV to MP3 converter.

Free Download
Step 1. Import WAV file
Run Cisdem Video Converter on your Mac. When the program opens, drag and drop the WAV files to the window.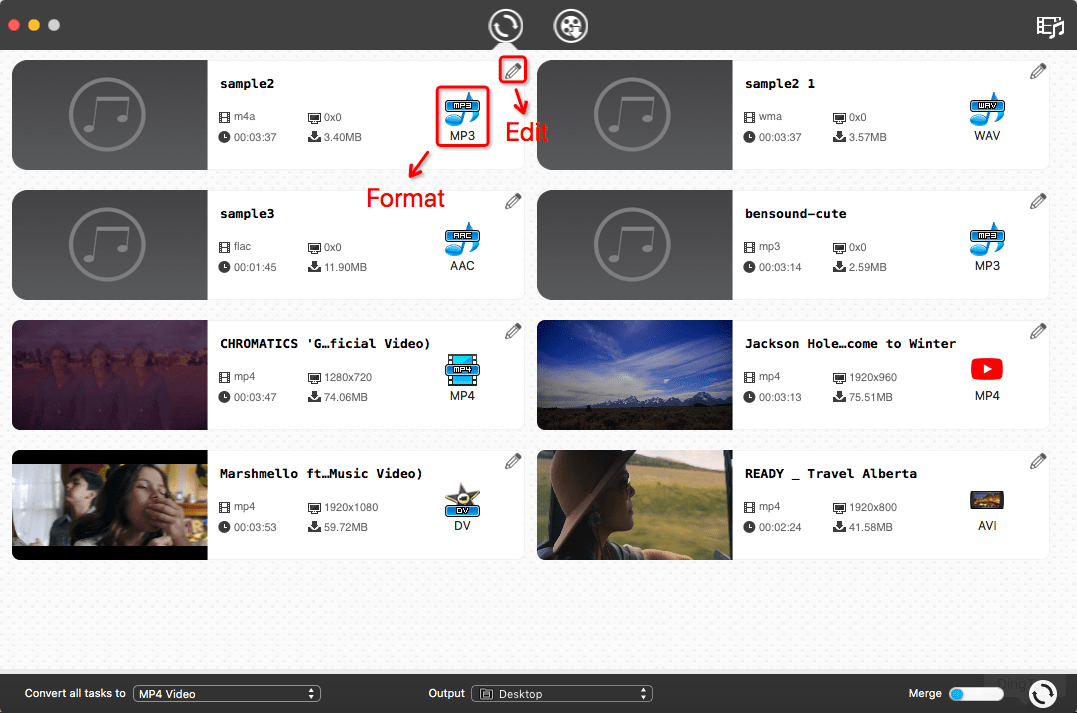 Step 2. Set MP3 as the output format
Click formats choosing button, a drop-down menu of format tray will show up. Select MP3 Audio from General Audio tab as an exported format.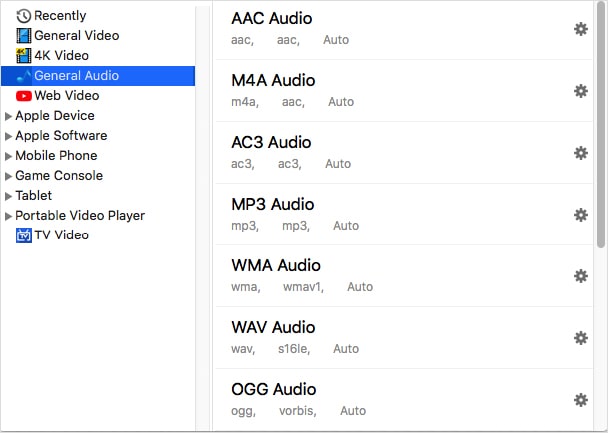 Step 3. Actual conversion from WAV to MP3
Well, you can simply press the convert button on the bottom right and all your WAV files will be converted to MP4 immediately.

Free Download
How to Convert WAV to MP3 on Windows without iTunes?
To convert WAV to MP3 on Windows, things will get simple. A free program named Windows Media Player is pre-installed on Windows. It's designed to handle audio and video files. Windows Media Player supports a selection of audio formats, such as .wav, .wma and .mp3, etc. You can convert WAV to MP3 without iTunes via the software, but a blank CD is needed.
Step 1. Run the program and select Burn tag on the right side window.
Step 2. Choose WAV files from the Library and drag them to the Burn list.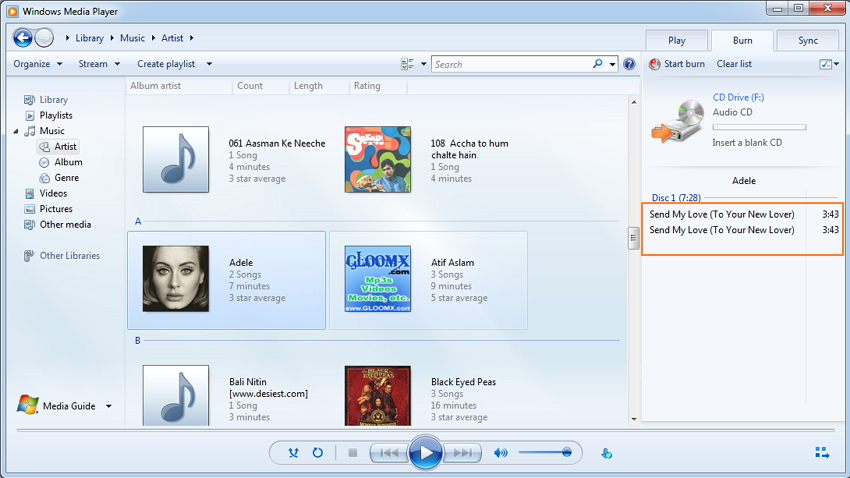 Step 3. Click Organize on the top menu and select Options.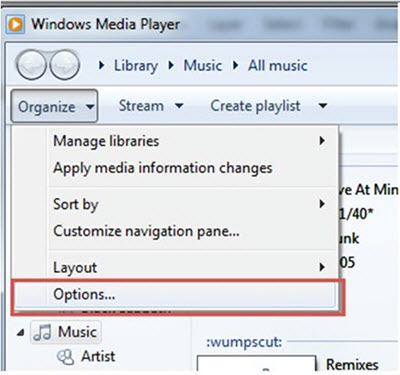 Step 4. In Options window, navigate to Rip Music > MP3
Step 5. Insert a blank CD and hit Start Burn button. You will WAV files will be burned and converted to MP3 format.
Extended Knowledge: WAV VS MP3

Peter William


Peter has always had great enthusiasm for writing, programming and web development. He likes writing about software and technology, his works are featured on some tech blogs or forums like Tom's Hardware, CNET, etc.