PDF is a very common format for distributing documents and eBooks, and by far the most common format you will find in the market. It's a great format to share documents; however, these PDF books often don't look very good on eBook readers such as the Kindle, Nook, and Sony Reader, and can take up valuable space on other devices such as a netbook or iPad.
While, many readers choose to read eBooks in ePub format. EPUB stands for "electronic publication" and it's the new standard for eBooks. It is the preferred format for reading on many ebook readers, including the Barnes & Noble Nook, Android, and the Apple iOS iBooks platform that runs on iPhone and iPad. Here we will share several solutions to read PDF eBooks on different devices easily.
Convert PDF to eBook Online
Actually, if you don't need to convert PDF to eBook format very often, you can totally turn to an online free PDF to ePub converter. But if you want more features such as batch conversion, or require high file security during the conversion, move to the following parts to a dedicated PDF to eBook converter.
#1 Zamzar
As one of the most famous online file converters, Zamzar provides free services to convert PDF to ePub or other file formats. You just need to import the file, choose output as ePub, and then Zamzar will send you the download link of converted ePub file in your email box.

#2 Google Docs
Also, if you have a Google Account, you can use its Google Docs to export PDF files to ePub format for free. It may take some time to process the whole conversion, just wait patient.
Login into your Google account>Google Drive;
Click New>File Upload, to import the PDF file that you want to convert to ePub to Google Docs;
Right click on the imported PDF and choose to open with Google Docs;
In Google Docs, go to File>Download as>ePub, now your PDF is converted to eBook format.
Notes: Though online free service won't cost your any money to convert a PDF to eBook format, but the conversion quality may disappear you in some ways. Also, you should be aware of the potential risk when you uploading private files for conversion.
Convert PDF to eBook Format with Original File Quality Preserved
If you want a quick solution to batch convert PDF to ePub on mac for easy eBook reading, retain the original file quality, layout and format after conversion as well, a dedicated PDF to eBook converter is needed.
Cisdem PDF Converter OCR allows you to convert PDF files to eBook format with the original styles and format retained. Also with the OCR feature, you can even convert scanned PDF to other 20 formats, such as ePub, Word, Excel, PPT, Text, etc.
Operation time: Within one minute
Operation Difficulity: Easy
Operation System: Mac OS and Windows
Steps to convert PDF to eBook format on Mac or Windows.
Once you have launched the program on your mac, go to "Converter", drag and drop the PDF files you'd like to convert to eBook format on mac. Notes: The PDF OCR converter also offers a PDF Creator for users to create PDF from other files freely.
Choose output format as ePub, also you can choose page range to perform partial PDF to eBook conversion on mac or windows. If you want to convert scanned PDFs, download the OCR module and the program will automatically recognize text in PDF.
Click "Convert" to convert PDF to ePub for reading.
Extended: Read eBooks on iPad, iPhone or Android
For iPhone or iPad: It is fairly simple to add e-books (of the epub format) to your iPad or iPhone via your Mac, using iTunes file sharing. You'd simply drag and drop the book into iTunes, connect your iOS device, and sync the non-iBook file via the file sharing system in iTunes, just like any other file supported by apps on your iPad.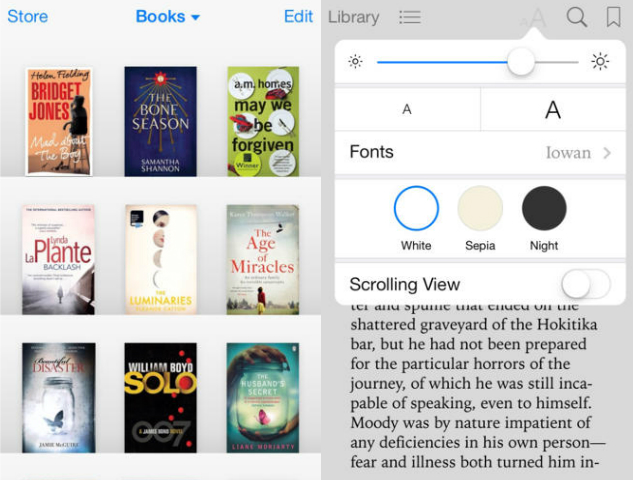 Make sure the free iBooks app is on your iPad.
Open iTunes on your computer.
Find the ePub file on your computer.
Drag and drop the ePub file onto your Library in iTunes on your computer.
Connect your iPad to your computer.
Check under the "Books" tab in iTunes to be sure this ePub is selected for syncing.
Then sync. The ePub document is added to your iBooks collection inside the iBooks app.
From now on, you can open the ePub document from the iBooks app on your iPad.
For Android: On Android, you'll have to download an epub reader such as Aldiko or Universal Book Reader to open epub files. We chose Universal Book Reader - here is what you need to do: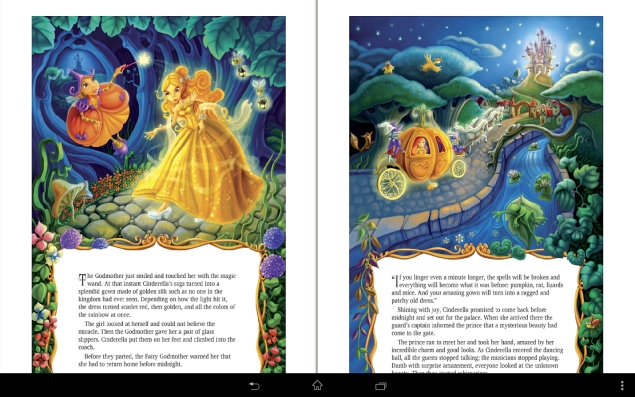 Copy all epub files to your Android device.
Open Universal Book Reader. The first time you start it, you will see some tips about the app's features. Keep hitting next till you see a bookshelf.
The app will now ask you if you want to import all ebooks. Tap the Yes button and all the ebooks on your device will show up in the app automatically. Tap the one you want to open and you're good to go.

Rosa has worked in Mac software industry for more than eight years. She believes that the purpose of software is to make life better and work more productively. In addition to writing, Rosa is also an avid runner.