Today, Apple brings us a new color for the iPhone 7 series: Red.
Vibrant and gorgeous, isn't it? As explained by Apple, this red special edition is made to acknowledge the 10-year partnership between Apple and (RED), also to contribute Apple's best for an AIDS-free generation.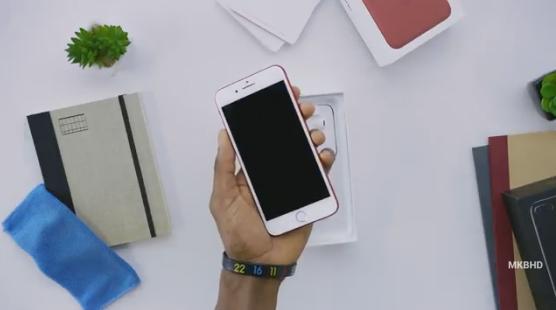 Front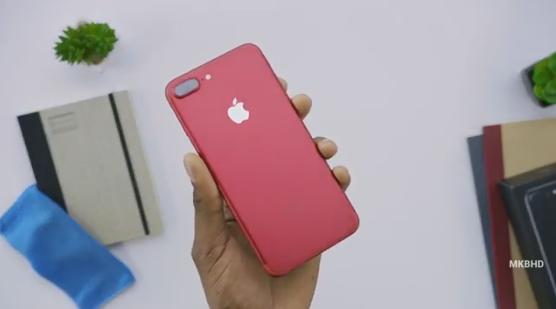 Back
The order starts at 8:01 am. PDT on Mar 24th, you can place order at Apple Store, Apple's official website and its authorized retailers.
Model and Price:
The Red color is only available in 128 GB and 256 GB, no 32 GB storage option is available for this special edition.
iPhone 7: start at $749.
iPhone 7 Plus: start at $869
Details on Apple Official
Parameters:
For International iPhone Lovers:
The special edition of iPhone 7 series is available worldwide on Mar 24th, the orders will be shipped by the end of Mar in US and other 40+ countries or regions, including Australia, Belgium, Canada, China, France, Germany, Hong Kong, Italy, Japan, Mexico, Netherlands, New Zealand, Russia, Singapore, South Korea, Spain, Sweden, Switzerland, Taiwan, Thailand, the UK and United Arab Emirates. Brazil, Chile, Colombia, India, Turkey, while other countries will start to ship in April.
Do you want to play virtually any kinds of audios and videos on your new Red iPhone 7? Do you want to download videos from popular websites(YouTube) onto your Red iPhone 7 for offline watching? Do now!
Related Articles:
How to Clear App Cache on iPhone and iPad?
How to Transfer, Import, Sync Contacts from iPhone to Mac?
Three Ways to Retrieve Deleted Text Messages from iPhone?
What's the Best Way to Read PDF on iPhone?
How to Recover Deleted or Lost Contacts from iPhone?
Three Methods to Restore Deleted Calendar Events from iPhone/iPad?

Rosa has worked in Mac software industry for more than eight years. She believes that the purpose of software is to make life better and work more productively. In addition to writing, Rosa is also an avid runner.