Is there any outstanding USB data recovery for me to recover deleted data from USB drive on Mac? A few days ago I unplugged my USB drive by mistake while files were transferring and plugged it back in. Then I got the message saying that '* Drive is corrupt or unformatted. Do you want to format this drive?' The USB showed up as a drive, but due to my false operation, I lost all precious and important files. Please help!
Recover data from USB drive on Mac
Recover photos, audios, documents, videos, archives and other files on Mac
Support recovering data from USB drive under data loss situations including mistaken deletion, improper operation, formation, drive crashes, etc
Repair corrupted videos
Support all kinds of storage devices like USB drive, SD card, HDD, SSD, iPod, etc
Apply both quick and deep scan mode
Preview recoverable files and display file info
Resume scanning at anytime
Filter files with keyword, file size, date created and date modified
Save files to local drive or Cloud

Free Download
Have you ever met such a case that you lost all data on your USB drive but don't know how to recover them? One of my friends had met the problem and came to ask me for help. I did some research at home and found that it is possible to restore a variety of file formats on your USB drive by using third-party USB data recovery software. But before you deal with USB data recovery on Mac, it is important to know what are USB and what situations can lead to data loss from it.
What are USB and What Can Lead to Data Loss from USB?
What are USB?
USB, short for Universal Serial Bus, are used for the specification of connection and communication between computers and external devices. It is convenient for us to use USB for transferring files between different computers and sharing information with others.
USB can be seen everywhere nowadays: USB flash drive, USB hard drive, USB memory stick, etc. Even the SD card,digital camera, iPod, MP3 player and mouse, keyboard & other hardware components of computer can be connected through USB interface. SanDisk, Seagate, Kingston, Toshiba, Samsung etc., are doing very well by providing excellent USB drives.
What Situations Can Lead to Data Loss from USB
Accidentally format USB drive
Virus attack
Power surges & electro-static discharge
Not properly removing the USB from a computer
Accidentally delete files from USB drive
The file system of USB drive displays as raw
Other problems like compatibility issue, drive hidden issue, etc
Above are the common situations that can cause data loss on your USB drive. But the good news is in most cases lost data from USB can be simply restored by using USB data recovery tools.
Don't add any new data on your USB when you know that you have lost data from it because the new data may overwrite the lost ones and make them disappear forever.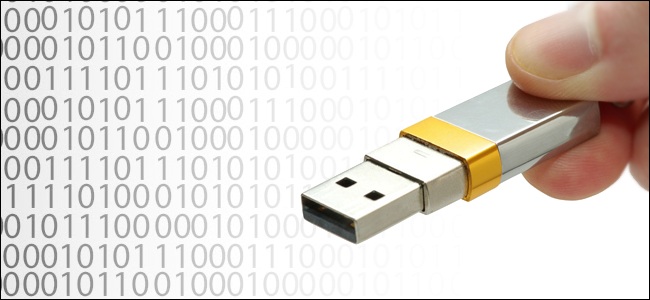 How to Recover Data from USB Drive on Mac with USB Data Recovery?
Is there an outstanding USB data recovery for Mac users to recover their data from USB drives? Here we recommend you to try Cisdem Data Recovery. It is powerful USB drive recovery software that can help you solve all USB drive data loss issues.
It also supports other data storage media, including internal/external hard drives, memory card, digital cameras, iPods etc. Download free trial of Cisdem Data Recovery for Mac now and follow below guidance to recover data from USB drives on Mac.

Free Download
How to recover data from USB drive on Mac?
Open Cisdem Data Recovery.
Connect your USB drive to the Mac and make sure it can be detected as a drive. Then launch this USB drive recovery software.
Select your USB drive to scan.
In the window appears, simply select your USB drive to scan for lost data and files and click Search for lost files.
Preview found USB data.
The files that this USB drive recovery software has found from the USB on your Mac will be displayed in a list. Some files may not have their original filenames. You can preview the files to make sure it is not corrupt.
Recover all deleted USB data.
To recover your USB data or files, check the boxes before each file and click the Recover button on bottom of the main interface. Then every deleted file will be recovered.
The experience of using this USB data recovery software was very painless. There was no need to ask for help or look online to figure out how the application worked and the pricing for the program seems appropriate as well. Only $69.95, you will get this powerful USB data recovery tool to recover all kinds of lost data from internal and external devices!
How To Avoid USB Drive Data Loss
USB data recovery tools can often recover files from USB flash drives, but the process can often be costly. However, there are a few things you can do to avoid damage to your USB drive and protect your data.
Frequently back up all important data to a cloud service. If you don't do this, you essentially have what's known in the jargon as a single point of failure. Without a verified back-up, a single point of failure can lead to data loss. A proper back-up is always the preferred option.
USB drives should not be used for frequently updated files. Flash drive has limitations compared to hard drives.
Make sure you always remove USB drive safely and never unplug the drive while it is reading or writing. Removing your USB drive incorrectly can corrupt the data.
Keep your USB drives stored in proper conditions and don't expose it to extreme temperatures, humidity or pressure to keep it functioning longer.
Conclusion
Though above ways can help you protect your USB drive, but stuff always happens and sometimes you might lose your important data on your USB devices, Don't worry, Cisdem Data Recovery software can get the lost data back. You can try it whenever you have a need!

Free Download

Megan has an impressive deal of experience with Mac software and has the ability to explain tech stuff in a simplified, straightforward and easy to understand way.