With the work computer and Internet access, an employee can access any online content. Visiting websites unrelated to work is a common problem in the workplace. In surveys, many people admit to spending time on non-work websites while at work. If you are an employer who wants to create a productive and positive work environment or an individual who seeks to improve productivity, you can check out this list of websites to block at work and block the websites.
Block Distractions During Your Work Time on Mac
Block distracting websites and apps
Let you create multiple blocking plans
Let you decide what to block for a plan: specific websites and apps, URLs with certain words, etc.
Let you easily turn on/off a plan: do it manually, set up a schedule, use a Pomodoro timer, or set a daily limit
Give daily, weekly and more statistics on website and app usage
Offer a Hardcore mode and a Password mode
Can be used for yourself, employees, etc.
Easy to use
Compatible with macOS 10.12 or later

Free Download
Why block websites at work
Browsing non-work-related websites can lead to low productivity and poor performance at work, which may even negatively impact coworkers' efficiency, especially when in a group project.
This is not an acceptable office behavior and can reduce workplace morale.
In addition, it could cause other negative effects. For example, visiting some shady sites may cause viruses to enter the office network.
A top list of websites to block at work
What are the top sites to block at work? What are some types of sites that employees tend to visit during work hours and should be restricted? Let's find out.
#1 youtube.com
Type of site: Video sharing and streaming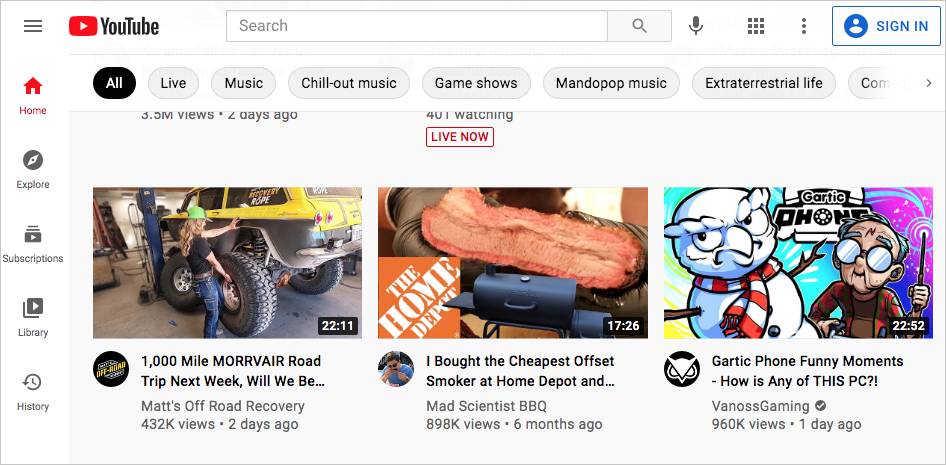 YouTube is the second most popular website in the United States and the world. It has videos of all kinds, from news, sports, gaming, music, movies and shows to funny animals.
Can you watch YouTube at work? If it's for work purposes, go ahead and watch. It's a definite no-no if you watch it for fun. But who can resist the funny cat videos on it?
The employee watching YouTube at work problem is almost as old as the website itself. YouTube knows what you like and keeps recommending videos that you will want to watch. These videos can distract you from the work at hand. Also, if someone plays the videos out loud, other people in the office will also be affected.
Here are some video and streaming websites that can be blocked from employees.
youtube.com
netflix.com
hulu.com
twitch.tv
disneyplus.com
vimeo.com
dailymotion.com
crunchyroll.com
fmovies.to
hbomax.com
#2 facebook.com
Type of site: Social media and networking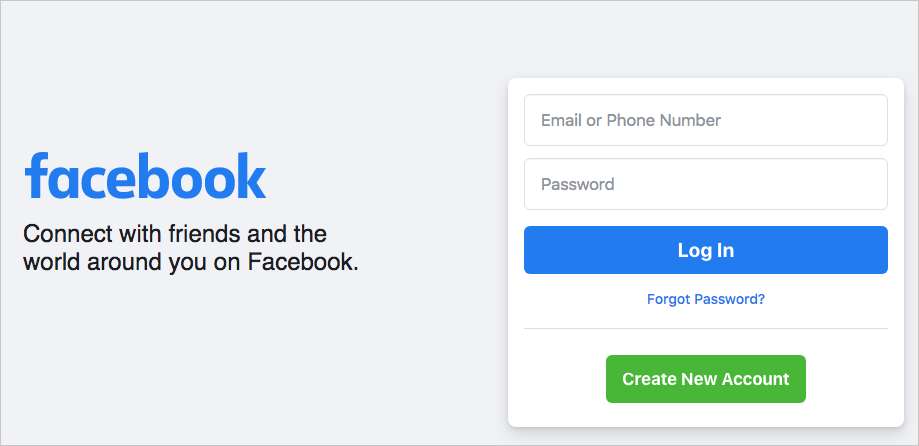 Facebook is the largest social media network in the world. It has 2.85 billion users, and many of them are office workers who can easily access Facebook.
Browsing social media can be fun and relaxing. A few minutes of Facebook browsing during work hours seems harmless. Some even argue that that it can help boost productivity. However, many if not most people lack self-control, which can lead to excessive social media use at work.
Compared to the traditional ones, video social network platforms such as TikTok and photo network platforms such as Instagram are even more addictive and distracting.
More recreational or personal use of Facebook and other social media sites in the workplace leads to lower productivity. Unless your business or work (e.g., marketing) requires the use of them, block these social websites from employees' computers.
facebook.com
twitter.com
instagram.com
reddit.com
linkedin.com
discord.com
pinterest.com
tiktok.com
tumblr.com
reddit.com
#3 amazon.com
Type of site: Online shopping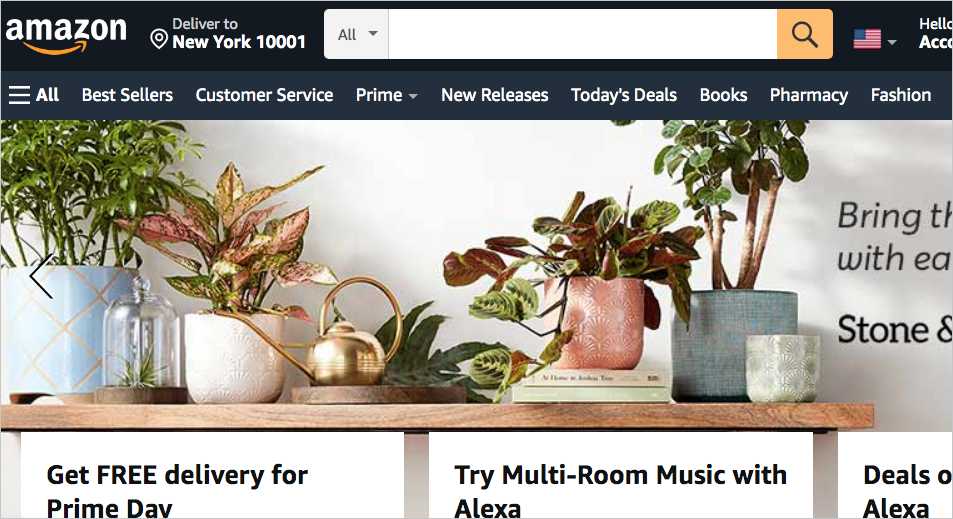 Amazon is the largest e-commerce seller. It's a great website to do online shopping. But don't use it at work.
However, shopping on Amazon and other online shopping websites at work is far more common than one may think. In a survey, a majority of the people surveyed admit to shopping online at work. The percentage is even higher among millennials. The practice becomes even more popular in the holiday season.
Work computers and high speed Internet make it easy to shopping online. Employees are more likely to browse shopping websites in the afternoon, especially when they feel bored or not challenged. Employers should get online shopping sites blocked in office.
amazon.com
amazon.ca
ebay.com
walmart.com
etsy.com
target.com
costco.com
bestbuy.com
newegg.com
wish.com
wayfair.com
#4 tinder.com
Type of site: Online dating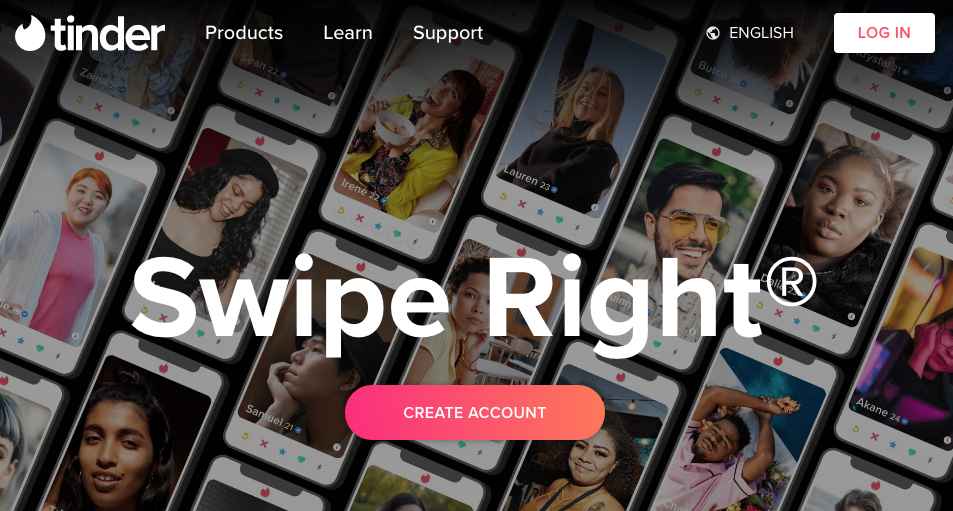 Tinder is an online dating website, another type that should be on the list of websites to block at work.
Studies find that employee dating site usage has been growing over the past years. Single employees increasingly check dating sites while at work. Employees tend to log into dating websites after 11 a.m. (when one should be focused on work), especially on the first three days of the working week.
The workplace is for work. Browsing Tinder is not an acceptable behavior for a professional. What's worse, there's a common scenario: When you are working, you can't help but think about the person you've just met on Tinder. You are just not in the mood for work anymore. Employers can block employees from dating websites.
tinder.com
match.com
pof.com
okcupid.com
zoosk.com
bumble.com
seeking.com
happn.com
#5 crazygames.com
Type of site: Online gaming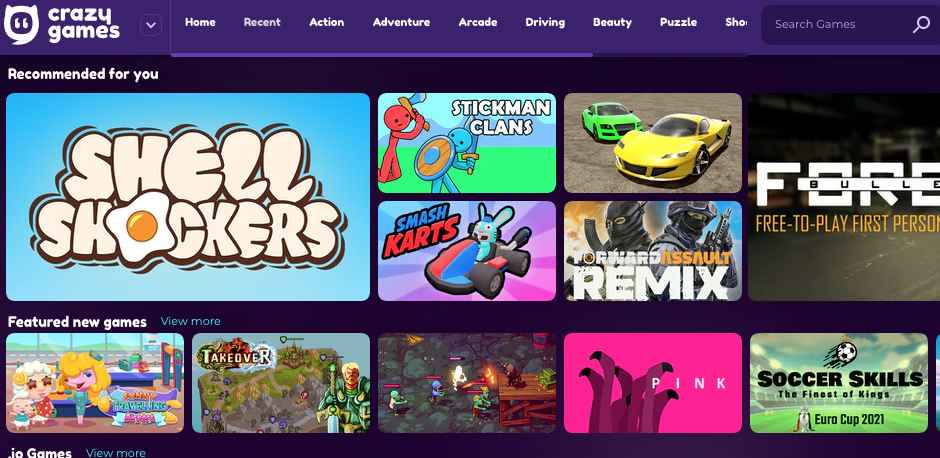 Playing games on Crazy Games and other online gaming websites can be a great way to make you relaxed and help boost your focus during work breaks. It's not recommended during work hours.
However, studies find that a large percentage of people have played games while working. Many male workers like to play games such as Counter-Strike on Crazy Games and similar websites. Many female workers prefer playing Solitaire. People spend time on gaming websites at work mainly due to being bored.
This can result in a loss of productivity and can be a waste of companies' money. Online gaming websites need to be blocked at work.
cs-online.club
worldofsolitaire.com
pogo.com
miniclip.com
addictinggames.com
#6 cnn.com
Type of site: News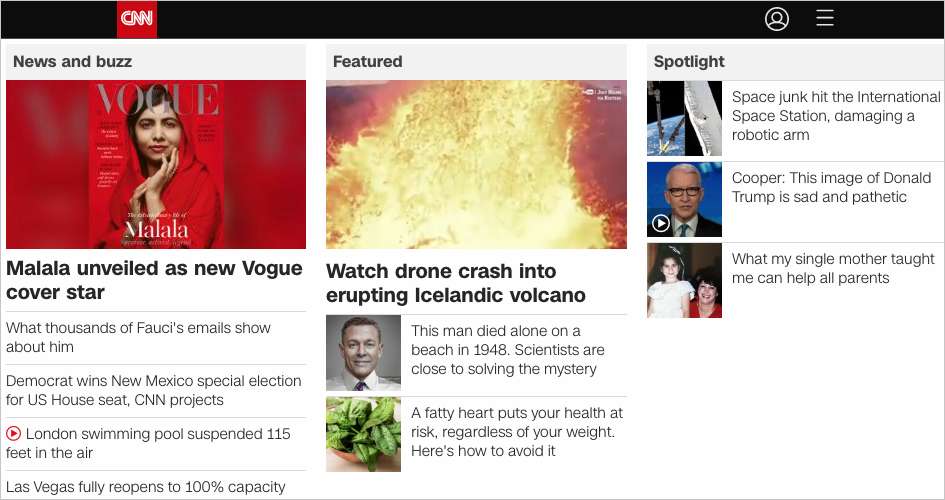 CNN and other news websites are great sources for news. However, people should not browse such websites when they are supposed to be working.
A recent survey found that more than 80 percent of in-office employees read news their work computers. People also increasingly talk about the news they've just read at work. This can kill productivity in the office.
Here are some top news sites to block at work for the sake of productivity.
yahoo.com
msn.com
nytimes.com
foxnews.com
huffingtonpost.com
buzzfeed.com
vice.com
#7 omegle.com
Type of site: Online chat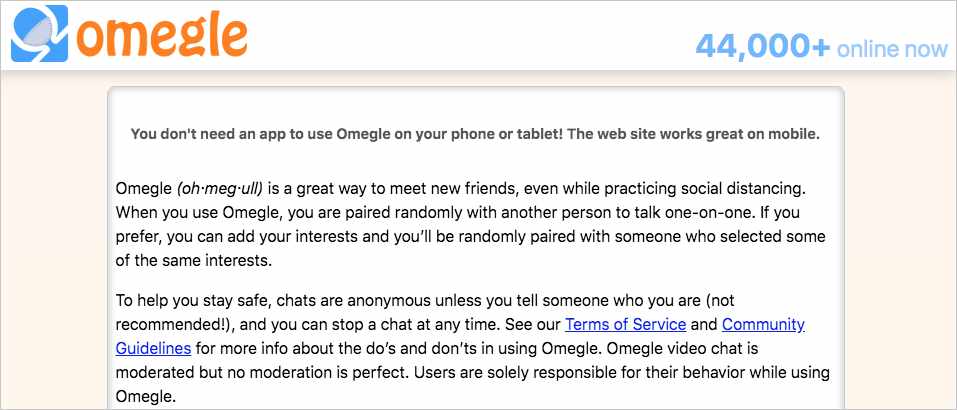 Omegle is a popular online chat website. Chatting on Omegle and similar websites can be a great way to kill time. But one shouldn't do it during working hours.
If employees spend work hours on chat websites, it's highly likely that they can't finish their works. But they do this anyway. Some people even use a browser's incognito mode to use Omegle hoping to prevent the employer's tracking. It's recommended that employers prevent employees from accessing online chat websites.
tinychat.com
chatroulette.com
chatrandom.com
#8 bovada.lv
Type of site: Gambling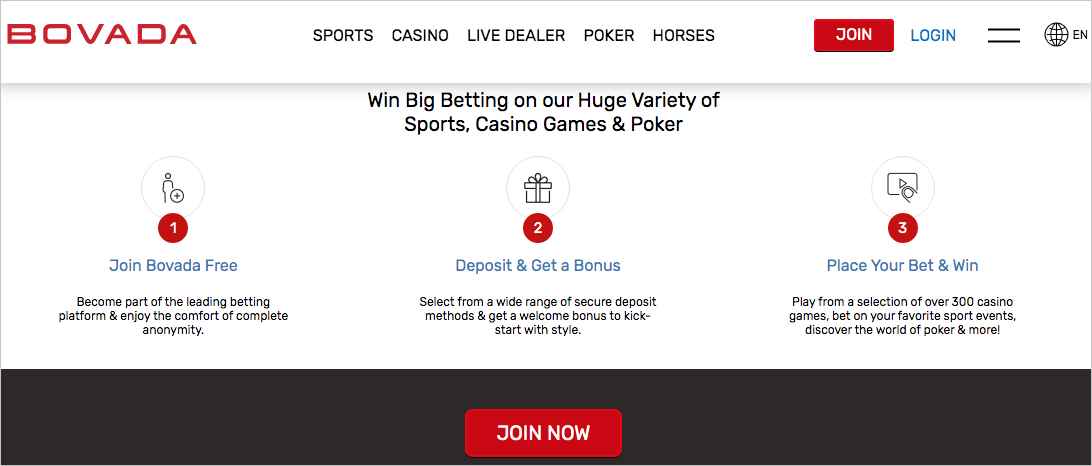 Bovada is one of the most popular gambling websites in the United States. It gets millions of visits in a month.
Surprisingly, online gambling is not uncommon in the workplace. Many people spend time on websites like Bovada and BetOnline when they are supposed to working on their computers and consider this harmless fun. However, the unproductive work hours due to this can be bad for companies. Workplace gambling should be prohibited, and those online gambling websites should be blocked on all browsers.
betonline.ag
lotterypost.com
bet365.com
flalottery.com
lasatlantis.com
#9 pornhub.com
Type of site: Pornography
Pornhub is one of the biggest adult website in the world. The surprising fact is that some people do look at porn on Pornhub and other porn websites using work computers when they should be working. It's far less common than video watching or social media browsing in the workplace though.
This can surely lead to a loss of efficiency and productivity. Surfing porn websites at work is not only unprofessional but also indecent. It can make coworkers feel uncomfortable or even offended. In addition, there is a risk of virus infection from porn sites.
Porn websites and NSFW content should definitely be blocked from employees.
How to block websites at work
There are certain types of sites that should be blocked from employees' computers. But how do you do the blocking on a Mac or a Windows PC? Please read on.
How to block websites at work on Mac
If you use a Mac for work, you can use Cisdem Focus, the best website blocker and focus app for Mac. It can block distracting websites and help improve people's productivity at work.
Cisdem Focus main features:
Block websites, pages, categories of websites, and URLs with certain keywords
Block all websites except the allowed ones
Block apps too
Only block during your work time
Let you plan your work time using the Pomodoro Technique or by scheduling
Let you set daily limit on website and app usage
Provide a Hardcore mode
Provide a Password mode
Support macOS 10.12 or later
Steps to block access to websites for productivity during work
1. Download Cisdem Focus and install it.

Free Download
2. Create a focus plan for your work.
3. Under the Web Block tab, add websites to block for work.
4. Choose an option to start your focus plan.
Now distracting websites will be blocked during your work hours.
If you choose the Block as Scheduled option, you can schedule the blocking under the Rule Type tab.
If you want to make it impossible to unblocking websites, go to Preferences and enabled the Hardcore mode.
How to block websites on a work Windows computer
If your work computer is running Windows 10 or earlier, you can use URL Blocker.
1. Download URL Blocker. Open it. Note that you don't need to install it.
2. Enter the URL of the website that you need to block.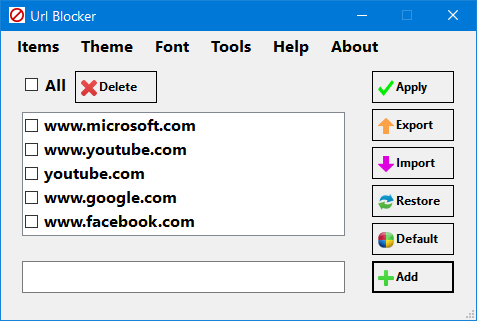 3. Click Add.
4. Click Apply.
5. Click OK to implement the blocking.
If you already have a list of websites need to block at work, you can click Import to import the list and start blocking. It's convenient.
Conclusion
Employee productivity matters greatly. However, we are in the age of digital distraction. Distracting websites can eat away at office workers' efficiency and performance, which gets worse during the coronavirus pandemic when people work remotely from home with less supervision. This article provides a list of websites to block at work and shows you what types of websites should be blocked from employees.
In addition, employers and companies can implement workplace policies to help prevent recreational surfing at work and other unprofessional behaviors.