There are tons of files that accumulate on our computers. Over time, duplicate files pile up and take up more and more storage space. Faced with this situation, it's particularly important to find an efficient and reliable duplicate file finder.
Gemini duplicate finder is a well-known duplicate finder for Mac users. In this post, I'm going to give a full review of this app. What features does it offer? Is it worth trying? Also, some users are looking for Gemini duplicate finder for Windows. Unfortunately, Gemini is only available for Mac computers. Therefore, I will also recommend you a Gemini alternative app for Windows, which is easy to use and does a better job.
Find and Delete Duplicate Files on Computer with 1 Click
Find duplicate photos, videos, music files, documents and other duplicate files
Find similar photos too
Remove duplicates from Photos, iPhoto, Music and iTunes
Let you scan one or multiple folders/drives for duplicates
Let you exclude files and folders from scan
Display the found duplicate files with preview and file info
Automatically select duplicates for you to mass delete with a click
Also offer selection rules to help you select
Offer 3 ways to delete: Move to Trash/Recycle Bin, Move to Folder and Remove Permanently
Easy to use and customize
Available for both Mac and Windows

Free Download
macOS 10.11 or later

Free Download
Windows 11/10
Gemini duplicate finder review
This part is about some basic information about Gemini duplicate finder, its main features, pros and cons.
What is Gemini duplicate finder
Gemini 2 by the MacPaw Company helps users detect duplicate files on Mac and delete them easily. It is equipped with an intelligent algorithm that can accurately identify different types of duplicates including duplicate archives, audios, documents, images, videos and more. Gemini 2 offers a 3-day free trial that allows you to scan your Mac for duplicate files multiple times, but only cleans 500 MB data. To delete more unwanted duplicates and make your Mac duplicate-free, you need to buy its Pro version, which costs $19.95 per year.
Features of Gemini duplicate finder
Find exact duplicates as well as similar files
Gemini doesn't just compare files on computer based on filenames. It also checks the contents of the files to make sure it finds exactly duplicate files. Sometimes we download the same file multiple times, but put in different locations. Gemini 2 can easily find them even they have different filenames or are hidden in different directories. What's more, it can now identify files that look alike. Such as those photos taken from different angles.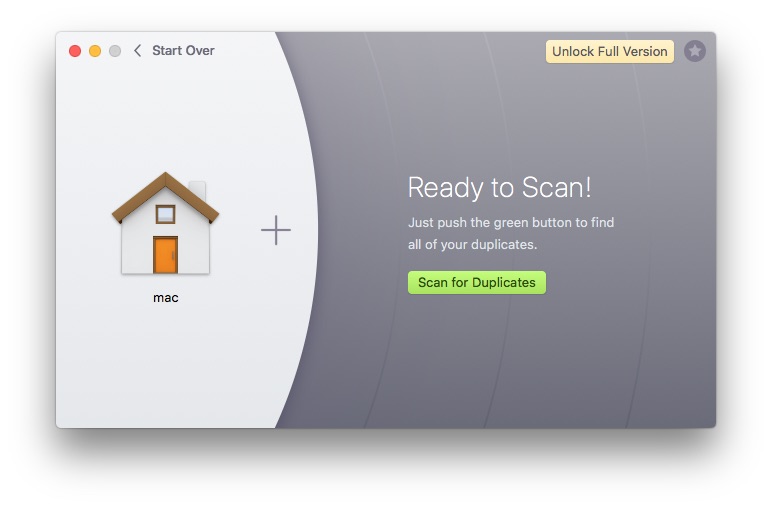 Automatically select duplicates for remover
Once Gemini duplicate finder finds duplicate files, it automatically and intelligently selects files, recommending which duplicates can be safely deleted. The tool compares file size, date, quality, and more to determine which files are redundant and which are important files you want to keep. This will save you more time than manually comparing and removing duplicate files one by one.
Built-in file preview pane
Gemini 2 offers a built-in file preview pane that allows you to conveniently view the file contents before removing duplicates. This is a very useful feature, as you can preview files to make sure you select the correct copy and don't accidentally delete important files. The preview pane supports multiple file types. You can preview images, play audios and videos, and even view document content.
Monitor new duplicates all the time
Gemini duplicate finder has a real-time monitoring feature that helps you continuously monitor your system for new duplicate files. This means that no matter you add new files, download documents, etc. from other sources, Gemini will immediately start scanning and comparing, dealing with new duplicates in time. This way, you can keep the Mac computer clean at any time, and avoid the waste of storage space caused by duplicate file accumulation.
Pros and cons of Gemini
Pros:
Let you scan custom folders or the entire home folder for duplicates.
Identify multiple types of duplicate files, including images, archives, audios, documents, and more.
Automatically select duplicate files for removal after scanning.
Group the found duplicates by file types.
Let you view duplicate images, play videos and audios, etc. with built-in preview pane.
Automatically searches all files on Mac to identify duplicates.
Cons:
Gemini duplicate finder currently not available for Windows.
It requires lots of apps to be opened while scanning, such as Photos, iTunes, which slows down the computer.
It cannot find all similar files, especially images.
The trial version only lasts for 3 days and has limited functionality.
Gemini duplicate finder alternative for Windows and Mac
Overall, Gemini 2 is a powerful and easy-to-use tool that accurately finds duplicate files, and provides intelligent auto-selection and file preview feature. Some users also want to clean up redundant duplicates on Windows computer. However, Gemini duplicate finder Windows is currently unavailable. For Windows users, Cisdem Duplicate Finder can be the best alternative to Gemini 2. Mac users can also take a look at the following comparison table for Gemini 2 and its alternative app. In some aspect, Cisdem Duplicate Finder outperforms Gemini 2. It might suit your needs better.
Overall, this Gemini duplicate finder Windows alternative app offers a better preview experience especially for images. And it provides more selection rules to help users batch select duplicates for remover. Gemini 2 can only help to select oldest/newest files in a group. However, Cisdem Duplicate Finder also helps select files by priority, file size, and resolution.
Below is how to use this Gemini 2 alternative to find and eliminate duplicate files on computer:
1. Download and install Cisdem Duplicate Finder on your Windows/Mac computer.

Free Download Windows 11/10

Free Download macOS 10.11 or later
2. Launch it. Click the Plus icon to add one or multiple folders/drives to scan. Or directly drag and drop folders to this tool.
3. Wait for the scan to finish. Under the All tab, you can find a list of all the duplicate files found by this Gemini alternative. You can also view them by going to different tabs such as Images and Music.
You can change the preview mode on the upper right corner to view files' details such as file size, path, resolution, etc.
4. The selection rules can help you mass select duplicates for remover.
5. After checking the selected duplicates, click the Delete button.
Conclusion
This Gemini duplicate finder review shows you Gemini's main features, pros and cons. For some users who are looking for Gemini duplicate finder Windows, or those who only need to clean up duplicate files occasionally, I've also found an alternative app. You can make an informed choice based on your needs. Easily manage your files and optimize the computer storage.