When it comes to deduplication software for Mac, Gemini 2 may be a familiar name to some. Such software can help users get rid of unwanted duplicate files and free up space. If you are looking for a Gemini 2 alternative, then please check out this article.
Find and Delete Duplicate Files on Mac with 1 Click
Find duplicate photos, videos, music files, documents and other duplicate files
Find similar photos too
Help Mac users remove duplicates from Photos, iPhoto, Music and iTunes
Let you scan one or multiple folders/drives for duplicates
Let you exclude files and folders from scan
Display the found duplicate files with preview and file info
Automatically select duplicates for you to mass delete with a click
Also offer selection rules to help you select
Offer 3 ways to delete: Move to Trash/Recycle Bin, Move to Folder and Remove Permanently
Easy to use and customize
Available for both Mac and Windows

Free Download

Free Download
Gemini 2 Mac alternative
There are quite a few decent duplicate file finders for Mac. For Mac users, Cisdem Duplicate Finder can be the best alternative to Gemini 2.
Both of Gemini 2 and its best alternative Cisdem Duplicate Finder are easy to use and versatile. Supporting all common file types and formats, they can detect duplicate images, music files, videos, movies, documents, PDFs and other types of duplicate files.
Both apps allow users to exclude files from scan by path (folder), file extension or file size. This way, users can prevent important folders from being scanned. Also, if one aims to get rid of large duplicate files so as to free up space, one can set the scan to ignore small files, which can reduce the scan time.
Gemini 2 and its alternative come with built-in preview feature. Users can conveniently preview duplicates before deletion. It's especially useful when it comes to removal of duplicate photos.
With both apps, users can choose a removal method based on their preferences. With the Move to Trash method, it's possible to quickly restore mistakenly deleted files from the Mac Trash.
In some aspects, Cisdem Duplicate Finder outperforms Gemini 2. Below are two of the aspects.
The preview feature
Compared with Gemini 2, this Gemini 2 alternative offers a better preview experience especially for images. Gemini 2 has two preview modes: Thumbnail and List. With both modes, it takes several clicks to preview all images in a group of duplicate pictures. Cisdem Duplicate Finder provides a better user experience, with fewer clicks! Also, there is a zoom feature. You can easily zoom in or out for better view.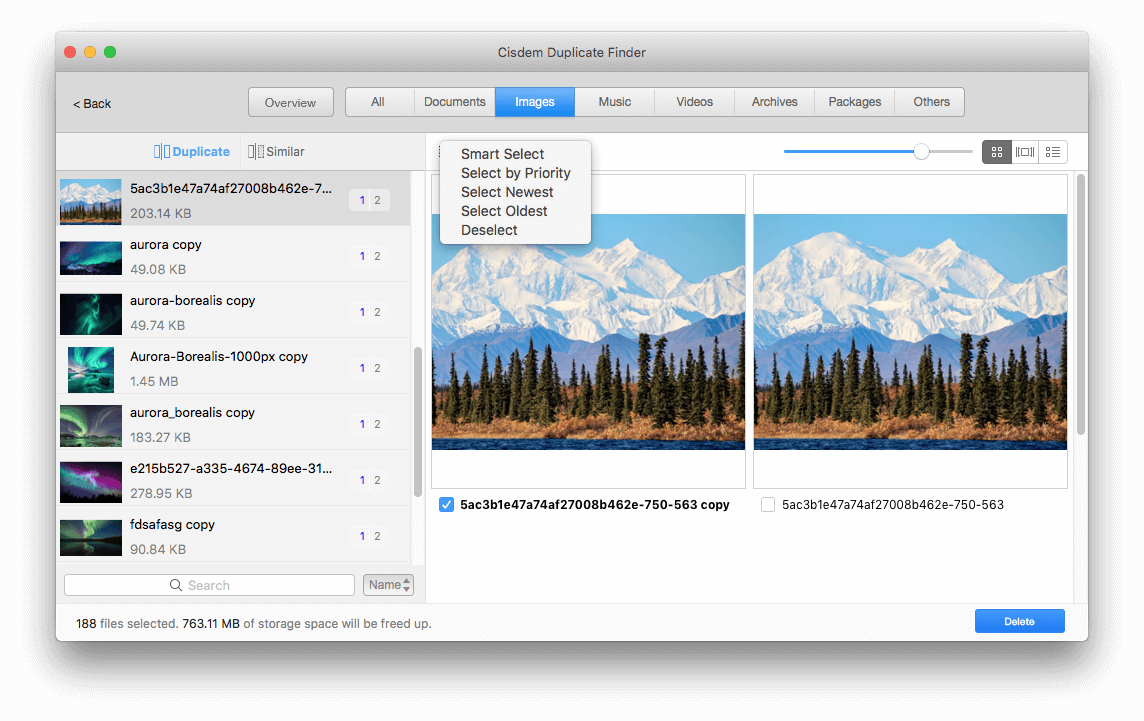 Selection rules
Both of the two duplicate file finders can automatically select duplicate copies for users to delete. In addition, they offer a set of selection rules for users to choose from. Cisdem Duplicate Finder has 8 selection rules in total while Gemini 2 only has 3.
Here's a common scenario. There are 5 pictures. They are identical in content but are different in resolution. I want to keep the version with the highest resolution and delete the rest. In Cisdem Duplicate Finder, I can effortlessly achieve this by choosing the rule Select Lowest Resolution. Gemini 2 won't help in this case.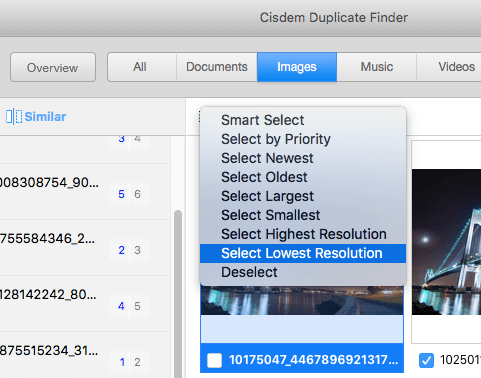 Below is how to use this Gemini 2 Mac alternative to look for and eliminate duplicated files.
Step 1. Download and install Cisdem Duplicate Finder for Mac. Launch it. Click the add icon to add one or more folders or drives to scan. Click Scan.

Free Download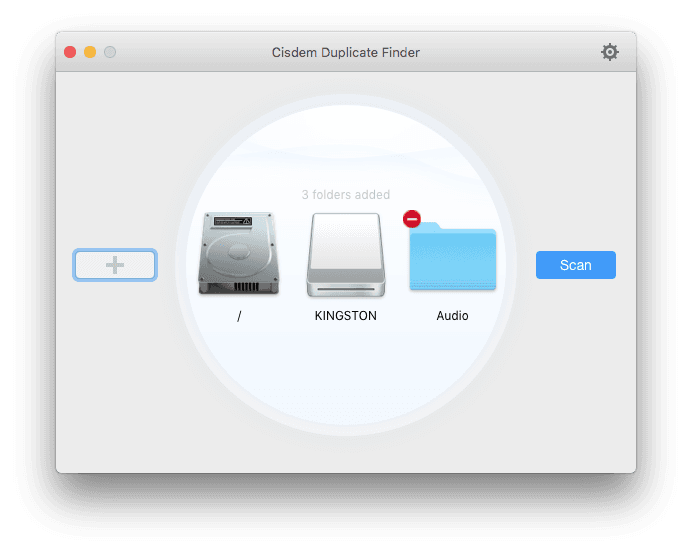 Step 2. Wait for the scan to finish. You will be presented with an overview of the scan result.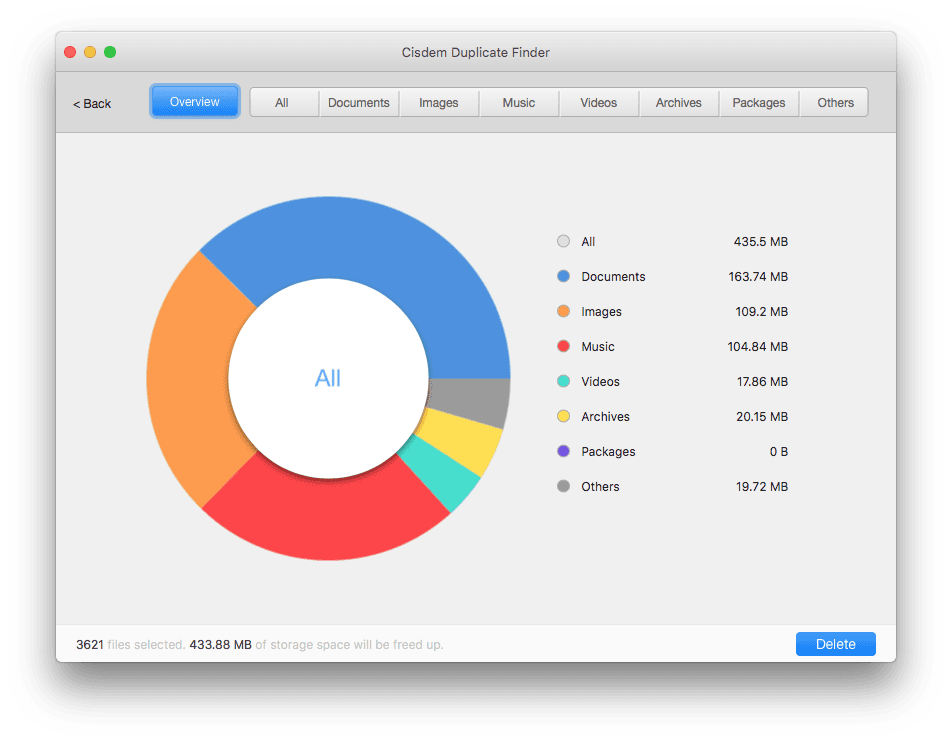 Under the All tab, you can find a list of all the duplicate files found by this Gemini alternative. You can also view them by going to different tabs such as Images and Music.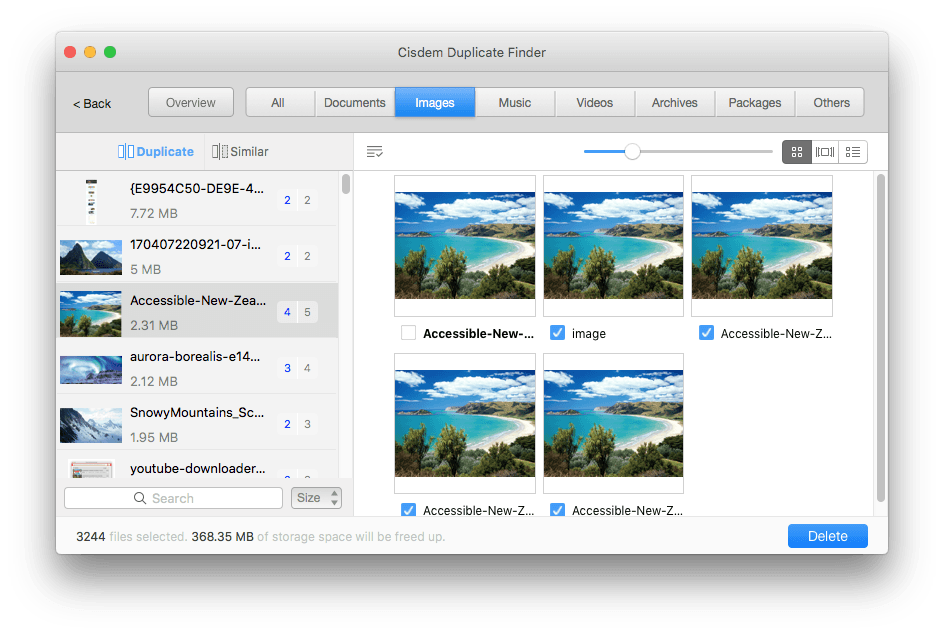 Step 3. This app will automatically select duplicated copies for you to remove with one click. You can also choose a selection rule according to your need.
Step 4. Click the Delete button.
Before click the Scan button, you can customize settings

and have an even more efficient duplicate removal experience.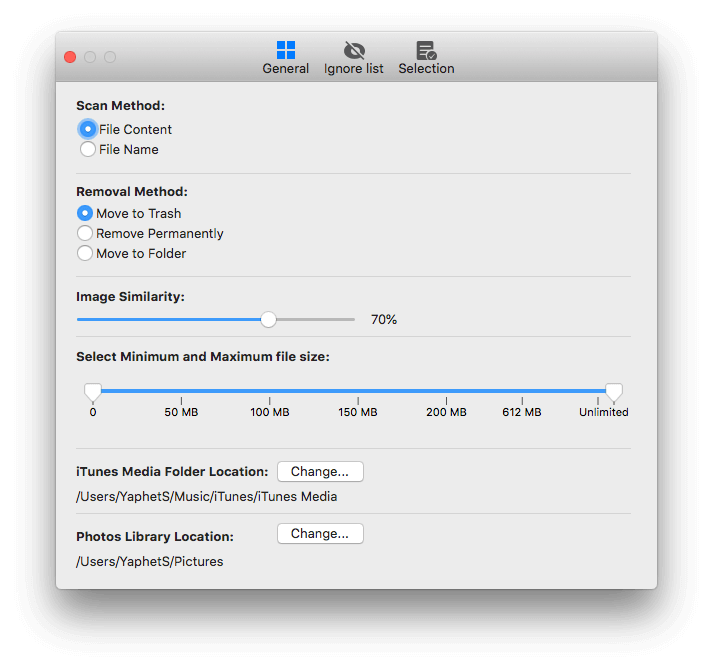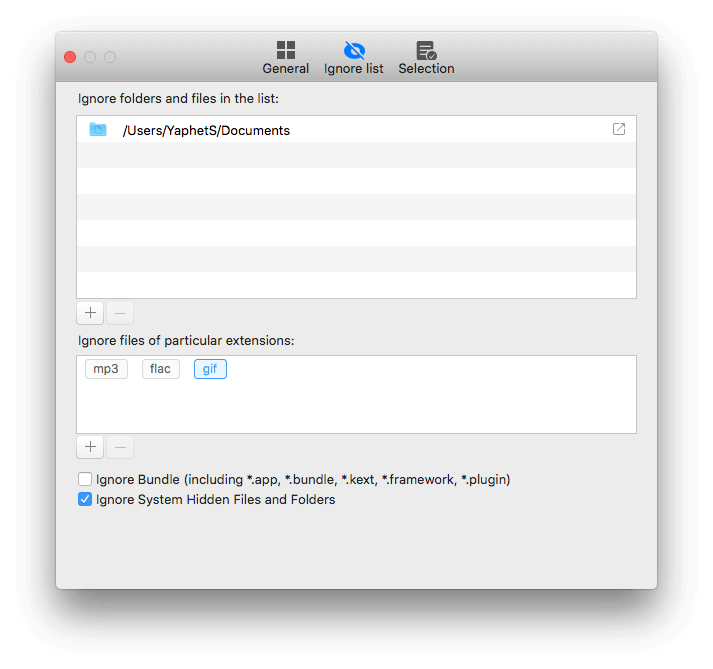 Gemini 2 Windows alternative
For Windows users who are looking Gemini 2 alternative, Cisdem Duplicate Finder for Windows can be the best choice.
This Gemini 2 alternative can scan various types of files for duplicates, such as pictures, songs, videos, Word documents, presentations and more. Just like Gemini 2, it has a Ignore List feature, allowing users to protect their important folders and files in them.
Once the app finishes scanning the chosen folders or drives, it will list all the detected files in the results window. Thanks to the useful tools and options it offers, users can easily select the unwanted copies for removal.
This app can also find similar images. Its side-by-side preview mode makes it handy and reliable to deal with dupes in photo collections.
Users can choose to delete unwanted duplicate items to the Recycle Bin or to a specific folder. There is also an option to permanently delete them.
PC users can use this alternative to Gemini 2 easily search for and delete duplicate files on their machines by following the instructions below.
Step 1. Download and install this Gemini alternative. Open it.

Free Download
Step 2. Add a folder or drive.
Step 3. Click Scan.
Step 4. Once the process is finished, you will get a report of the scan details. Now you are under the Tab tab. You can easily preview and view duplicate files.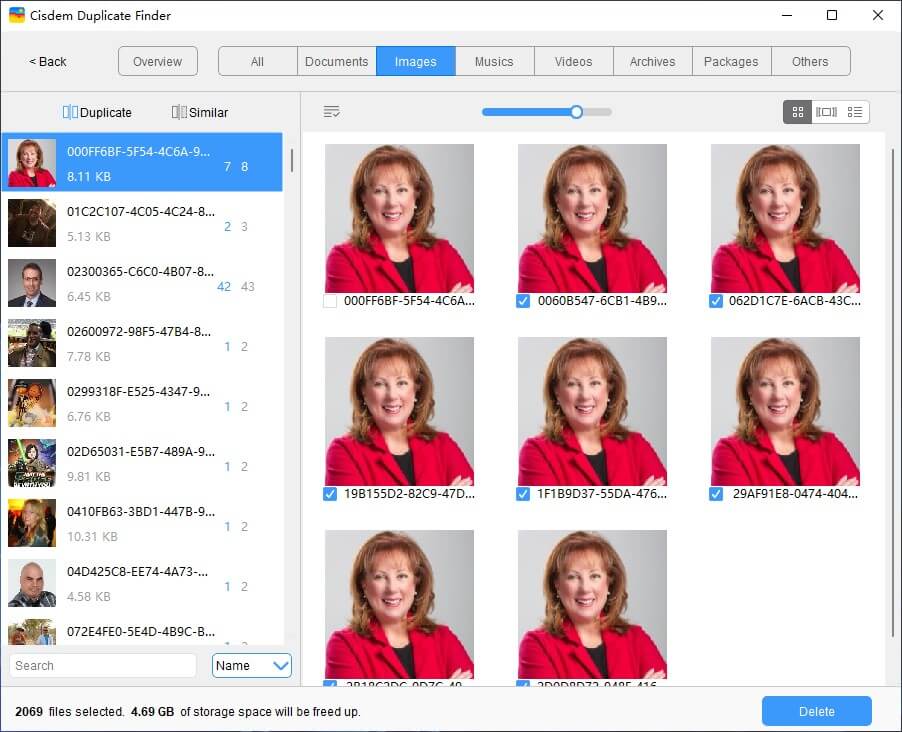 Step 5. Duplicate files are already automatically selected for deletion. Click Delete to remove them.
Conclusion
This review recommends the best Gemini 2 alternatives for you to consider. These professional duplicate file finders offer basic and advanced features and options to meet users' various deduplication needs. They all provide free trials for you to try out what they have to offer.