Both FLAC and ALAC files are premium formats that use lossless compression. But FLAC doesn't play on iTunes or other Apple devices, whereas ALAC is a lossless alternative to the Apple-designed FLAC. In this case, you can convert FLAC to Apple Lossless. Read the article to find how to convert FLAC to ALAC on Mac and Windows easily.
FLAC (hi-res), standing for Free Lossless Audio Codec, is an open source compression format of digital audio. It supports for metadata tags, album covers, and quick lookups. The original audio information won't be destroyed, making it possible to restore the sound quality of music CDs.
ALAC (hi-res), a.k.a Apple Lossless Audio Codec, is an audio coding format similar to FLAC. It can compress digital music without losing sound quality. The file extension for ALAC is .m4a, the same as the default AAC. Therefore, be aware that some software supports the M4A format, but not necessarily the ALAC encoding. It may only support AAC.
| | FLAC | ALAC |
| --- | --- | --- |
| Bit depth | 4 to 32 | 16, 20, 24, and 32 |
| Sample Rate | 10 to 655kHz (10Hz increments) | Maximum 384kHz |
| Channels of audio | 8 | 8 |
| File size | About 60% smaller than AIFF and WAV | About 5–12% smaller than FLAC |
| Compatibility | Supports many devices and apps except Apple iTunes and iDevices | Works on all Apple devices like iPhone, iPad, Apple Music, Airplay, etc. |
The sound quality of FLAC is slightly better than that of ALAC, so the file is also larger. But the difference between the FLAC and ALAC is not that obvious. In fact, most people can not detect the difference. The root reason to convert FLAC to Apple Lossless is the compatibility. FLAC files can't be opened or played on Apple systems including iTunes, iPads, iPhones, and iPods.
Convert FLAC to ALAC Audio with Software (Batch & High Quality)
Use Cisdem Video Converter (for Mac)
Cisdem Video Converter is a versatile FLAC to ALAC converter for Mac, packing with simple interface and powerful functions. Besides converting FLAC to Apple Lossless on Mac, it can also convert FLAC to MP3, WAV, AIFF, OGG, WMA, AC3, etc. Anyway, the app will help you play audio on iPod classic, iPod touch, Zune, iTunes, Android phones, and all kinds of other MP3 players.
More standout features:
Convert among 300+ media file formats
Rip audio and video files from DVDs, copy-protected ones included
Extract FLAC, ALAC, etc. audio from video
Edit, enhance and customize your added files
Download videos from over 1000 sites by pasting links
Merge all FLAC files and convert them to one large ALAC
How to convert FLAC to ALAC on Mac in bulk:
Step 1. Load your FLAC files
Open up Cisdem FLAC to Apple Lossless converter on Mac.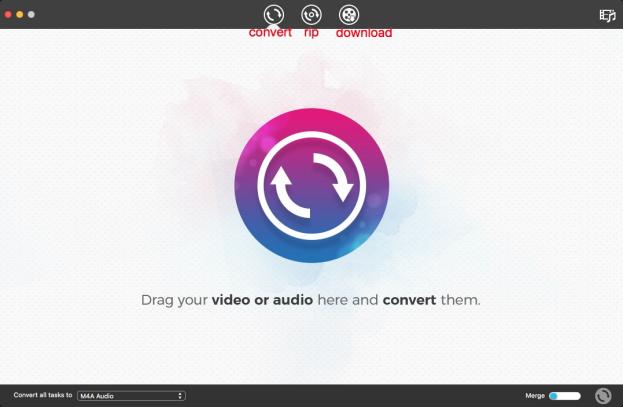 Drag-n-drop FLAC files to the converting interface.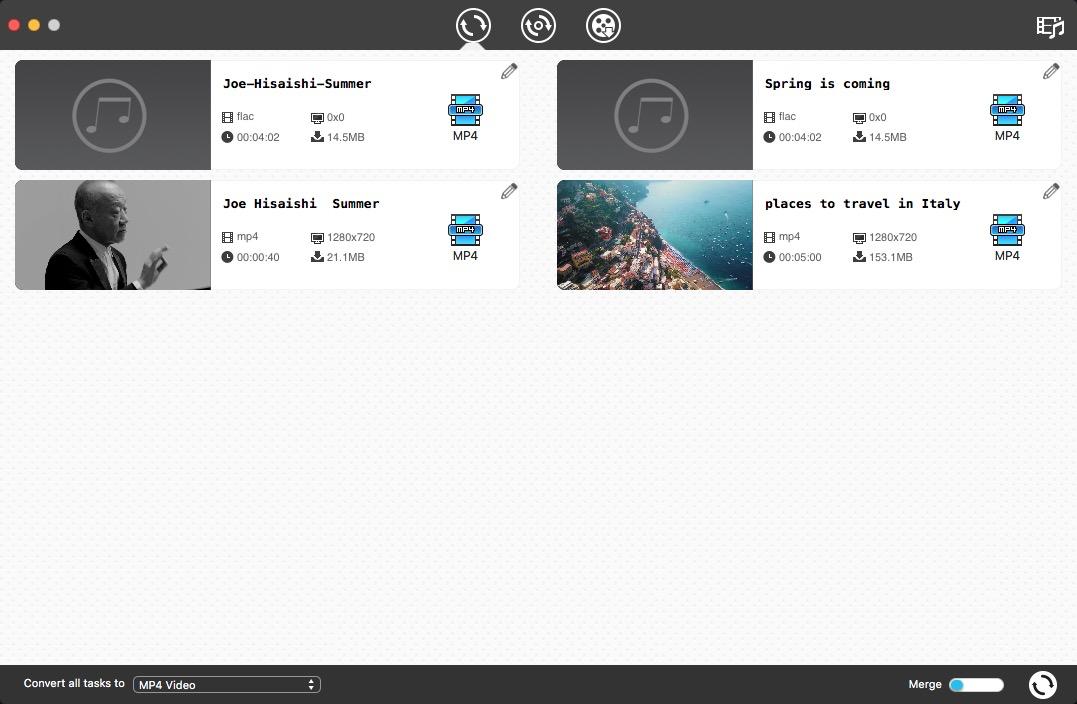 Step 2. Pick M4A as the export format
Once you have FLAC files imported, click the "format icon to drop down a list with a wealth of output formats.
Go to bottom left corner to choose "M4A Audio" in the "Convert all tasks to" > "Apple Software" > "iTunes" category.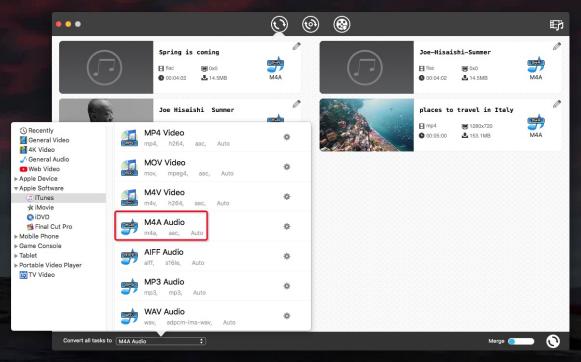 Step 3. Change the audio codec to ALAC
The default M4A decoder of Cisdem Video Converter is AAC. You can change it.
Next to the "M4A Audio" option, there is a gear icon. Click it to call up the "Advanced Settings" panel, in which you can have control of output parameters, including audio codec, quality, sample rate, channel, etc.
Move your mouse cursor to audio codec, hit the down arrow, and choose "alac".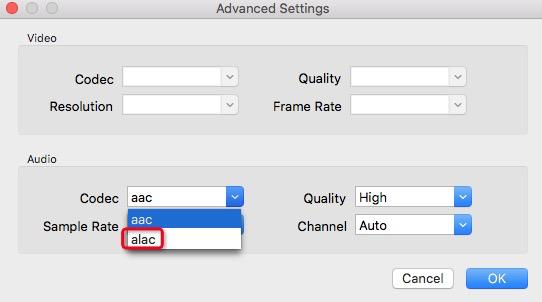 Step 4. Mass convert FLAC to ALAC on Mac
Simply press the "convert" button at the bottom right side of the interface, and let the FLAC to Apple Lossless conversion take place on Mac.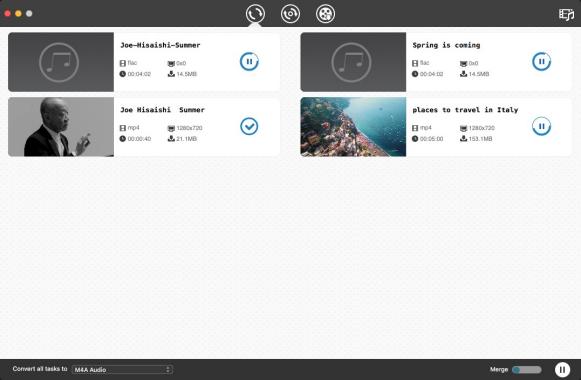 Use foobar2000 (for Windows)
Foobar2000 is a lightweight yet advanced audio player and converter for Windows. It has an Android version as well, and you can download it from Google Play store.
The software is able to convert FLAC to ALAC, AAC, AIFF, Musepark, Wave64, WavPack, AU/SND, etc. for free. Other formats can be directly converted, but to convert ALAC, you need to install a plug-in named Foobar2000 Free Encoder Pack.
Key features:
Support several audio formats
Play (playback queue available), crop, cut, tag, convert, etc. audio files
Show audio metadata, details, replaygain, and artwork
Select output bit depth and dither
Open component architecture
How to mass convert FLAC to Apple Lossless on Windows:
Install foobar2000 and Foobar2000 Free Encoder Pack to your computer.
Launch the FLAC converter for Windows. Drag and drop FLAC files into the software.
Hold down the Ctrl key on the keyboard and choose all FLAC you want to convert.
Right-click the audio, then navigate to "Convert" > "Quick convert" to open the panel.
Choose the output format – Apple Lossless.
Click "Convert" to start encoding FLAC file to ALAC on Windows.
Convert FLAC to ALAC Online without Software
Try #1 FreeConvert.com
FreeConvert.com is a multi-purpose file conversion service. It allows you to convert audio tracks, videos, images, documents and eBooks. This online FLAC to Apple Lossless converter offers 10 file conversions per day. Once exceeded, your conversion will be rejected. Meanwhile, it's incapable of converting over 5 files at the same time, and fails to upload videos more than 500MB.
Steps to Convert FLAC to ALAC online with FreeConvert.com:
Visit https://www.freeconvert.com/flac-to-alac/ website.
Drop FLAC audio to the upload box. Else click on the "Choose Files" button to browser and select the FLAC from your devices.
(Optional) Hit the "gearwheel" icon to open the "Audio Options" window, and adjust audio parameters.
Click "Convert to ALAC".
Download converted FLAC in M4A format.
Try #2 OnlineConverter.com
OnlineConverter.com is another free FLAC to ALAC converter online that has been around since 2015. It's very similar to freeconvert.com owing to its multipurpose nature.
This online converter supports an array of formats but can't convert in batches. Plus, the maximum file size of OnlineConverter.com is merely 200MB, which is not friendly to videos.
Steps to convert FLAC to Apple Lossless (no software) via OnlineConverter.com:
Visit https://www.onlineconverter.com/flac-to-alac in your web browser.
Click "Choose File" and then add FLAC audio from your local folder.
Hit "Convert" to upload. The progress is a little slow.
Once done, click anchor text – "Download Now" to get the converted file.
FAQs
Can convert FLAC to Apple Lossless via command line?
Yes, you can install PowerShell Core and FFMPEG to convert FLAC files to ALAC. Both of them work on Mac and Windows. But it's not recommended:
The process of installing and using PowerShell Core and FFMPEG is complicated. You may not be able to understand the code among them unless you are a technician.
PowerShell Core only had the Windows version before, and the Mac version was developed later, so the compatibility is not very good. Furthermore, FFMPEG requires the Homebrew package manager to be installed for mass audio conversion. But Homebrew was not available on macOS High Sierra or before.
Can VLC convert FLAC to ALAC on Mac and Windows?
No! The audio codec supported by VLC includes MPEG audio, MP3, AAC, A52/AC-3, Vorbis, FLAC, Speex, WAV, and WMA2. You can't find ALAC audio to choose from.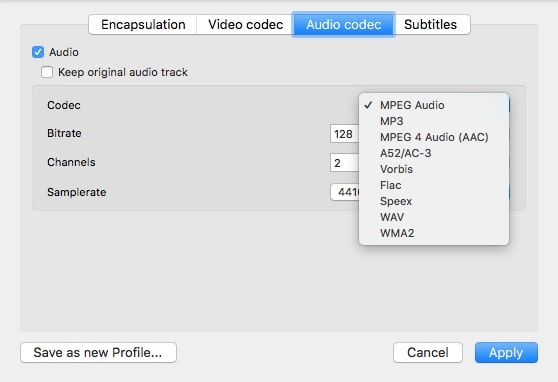 Can I convert FLAC to ALAC with iTunes?
iTunes doesn't support FLAC and convert it to ALAC. When you add FLAC to iTunes it's like wanting to use iTunes to store your PDFs. However, you can convert other iTunes supported audio formats to ALAC with iTunes such as WMV.
Are desktop FLAC to ALAC converters better than online ones?
Yes! FLAC file to ALAC converter software is more secure and the conversion effect is also better. But online tools are limited in terms of upload size, number of conversions per day, and number of simultaneous conversions.
How to play converted ALAC files?
You can play ALAC with free apps like iTunes, Cisdem Video Player, QuickTime, VLC, or Windows Media Player. In fact, as a new emerging audio codec, ALAC has been recognized by the public. Many media players can open it.
Conclusive Thoughts
Mentioned earlier, not all FLAC to M4A converter enables you to convert FLAC to ALAC on Mac and Windows. Before using the app or online tool, make sure whether it supports ALAC output format. In addition, the FLAC to Apple Lossless converter software is more superior, as it results in higher quality and efficiency.