Visio is a famous drawing application that helps you easily create professional-looking business diagrams. However, in some forums, such as Yahoo Answer, people put forward how to convert Visio to PDF on Mac or on Windows. In this case, I am willing to share my ideas. This article will recommend the best Mac and Windows Visio to PDF converter for you. But prior to that, let's figure out why we should convert Visio to PDF.
Why Should Convert Visio to PDF?
Visio, only designed for Windows users, can't be viewed straight from Mac. Even if you have downloaded an App to open Visio on your Mac already, you could not check it on another Mac. Then that downloading the App repeatedly on each Mac is inevitable, don't you think it is very troublesome?
As is known to all, PDF is compatible with all operating systems, whether you are using Linux, UNIX, Windows, Mac or any other system. Meanwhile, PDF file is stable and hard to be modified. When you open PDF files on different computers and systems, it rarely appears garbled and unable to read. What's more, while converting Visio to PDF, the size of the document reduces by a great level. A document, which is smaller in size, can be downloaded and uploaded rapidly.
Since there are tons of advantages to convert Visio to PDF, why don't we act now? After saving Visio as PDF, you will find many things are going to be convenient.
How to Convert Visio to PDF on Mac?
Especially as for mac users, they must have realized the significance of converting Visio to PDF. There are few tricks to convert Visio files to a PDF on mac, the easiest way is utilizing the best Visio to PDF Converter for Mac.
Cisdem Document Reader is the easiest and the most elegant way to view Visio, WPD, WPS, XPS, and PDF files on your Mac, also to print and save them into PDF for sharing. It has a number of practical features to make sure that you not only will get the best reading experience possible, but also can save, share or work on them. Here is the list of its main features:
Easy to use, just drag & drop it into app.
Fast scrolling, never be lagged with the pagination.
Keyword Search at the top-right corner supports quickly find a word, character, or phrase anywhere.
Lets you print the opened WPD, WPS, XPS, OXPS, Visio, PDF files with one click or save them as an industry-standard PDF that can be opened and edited in any other PDF programs.
Supports multi-tab viewing to switch between multiple Visio files easily.
Reads files on Mac with no additional software required.
In addition to this, Cisdem Document Reader still has other merits and functions, which cannot be ignored. Just check its official webpage to get more details.
Convert Visio to PDF on Mac Now
Step 1. Launch Cisdem Document Reader on Mac.
After downloaded Cisdem DocumentReader and installed it on your Mac, you need to double click its icon to run it. Then you can open your Visio file on it. ( P.S. Cisdem DocumentReader offers a free trial download, in this condition, there is no need to worry about paying for something you still haven't tested.)

Free Download
Step 2. Open your Visio files with the program on Mac.
Add your Visio files to it, all pages of the file will be listed on the left, and the details will be displayed on the right. You can read the content of your Visio file. Of course, if you have other formats file, you can open them via Cisdem Document Reader at the same time.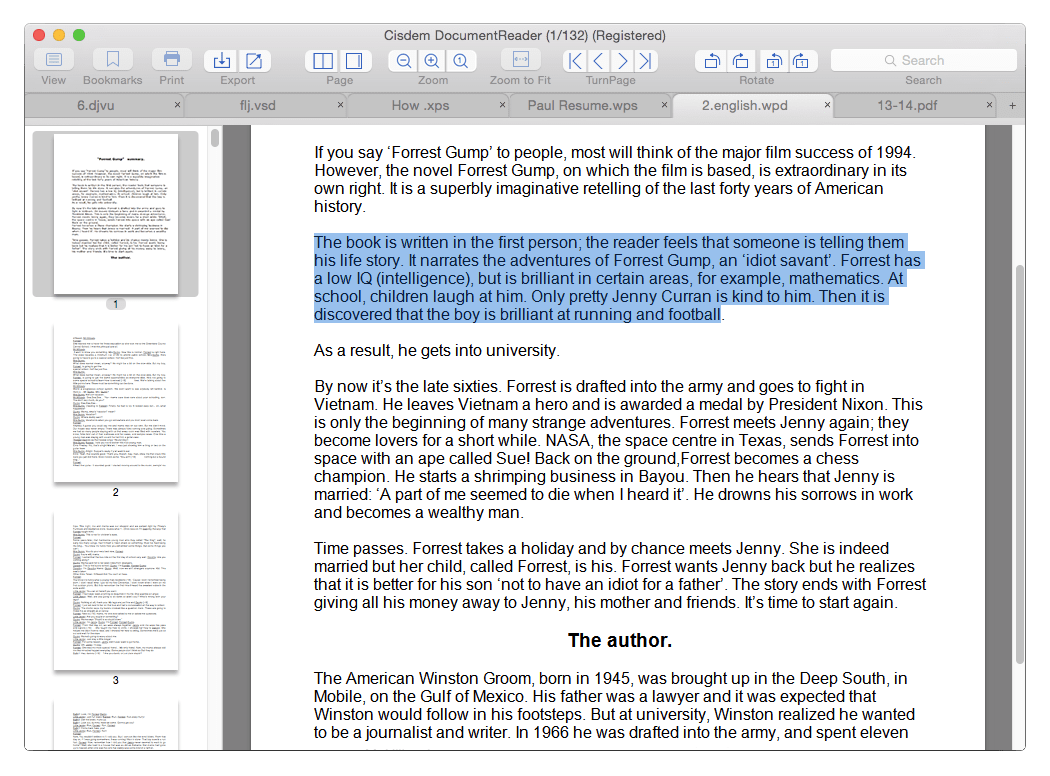 Step 3. Convert Visio to PDF on Mac.
You have 2 ways to convert Visio to PDF on mac with this program, "Save as PDF" by clicking "Print" icon and "Export to PDF" by clicking "Export" icon.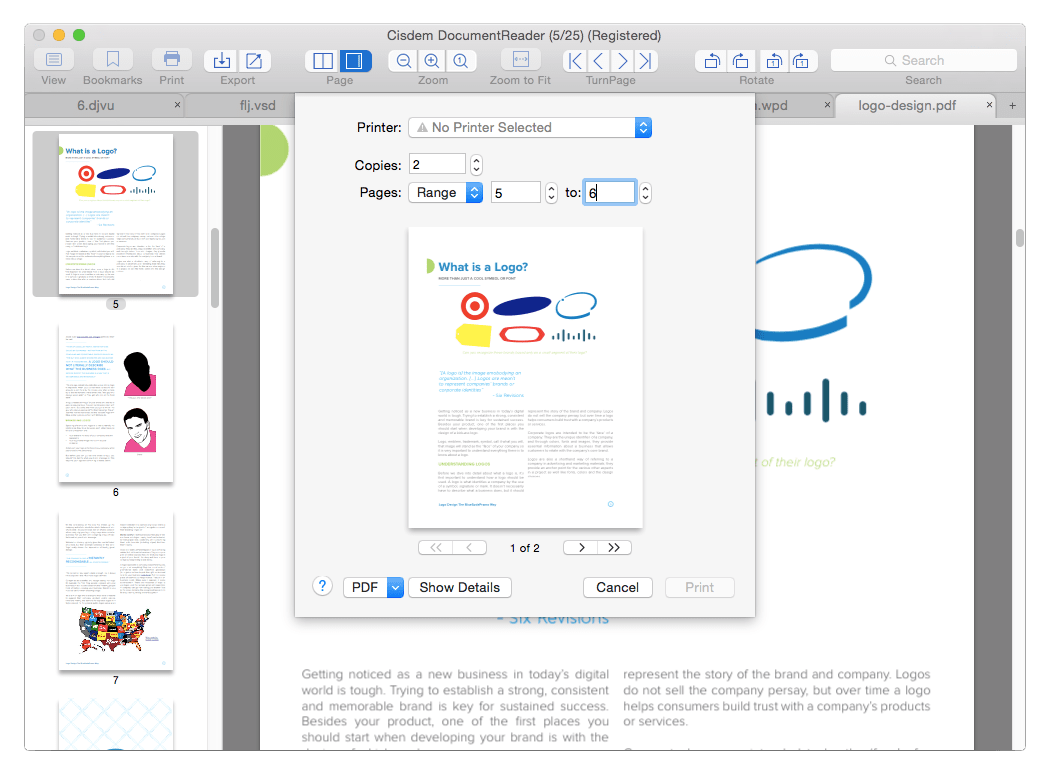 Useful Tips
1. It provides different viewing styles with toolbar consisting view mode, searching pane, page navigation, zoom, rotate, save, copy and so on, which can give you a wonderful reading experience. Additionally, you can design the toolbar with the way you satisfied.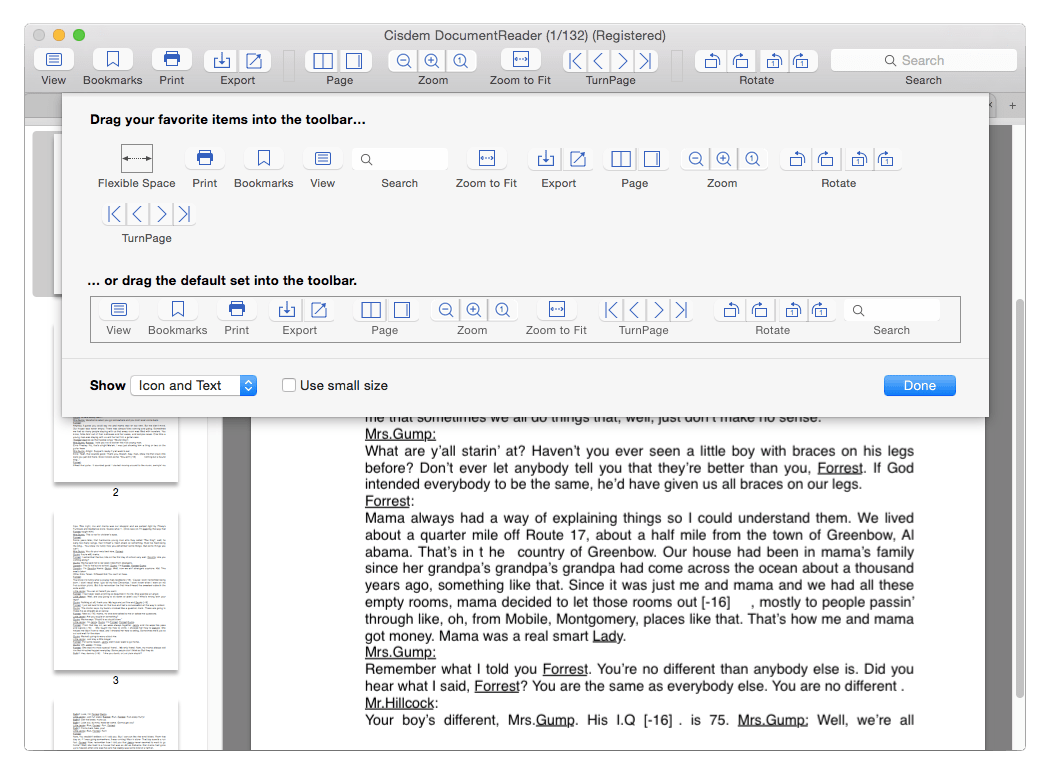 2. You can search the text by entering words on the search form.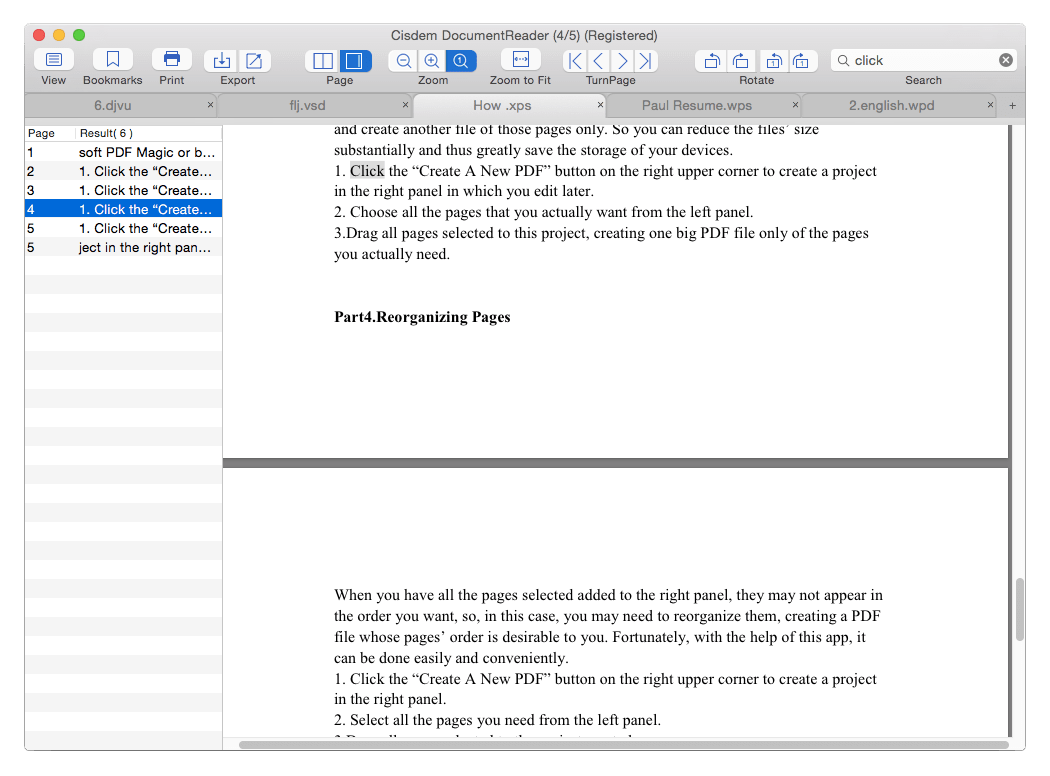 How to Convert Visio to PDF on Windows?
For Windows users who want to convert Vision to PDF, there are more options, but the most efficient solution is still applying a good-performance Visio to PDF converter for Windows.
NovaPDF is highly recommended to convert Visio to PDF on Windows. NovaPDF provide 3 versions for different users. It is a PDF converter allowing users to create PDFs from any Windows application that supports printing. So, to convert Visio to PDF on Windows with this program, you will need to download a free Microsoft Office Visio viewer first.
Download and install NovaPDF on your Windows PC.
Open the Visio file in Microsoft Visio viewer.
Go to File>Print, choose NovaPDF in the Printer section.
Click "OK" and save the PDF file in preferred output folder.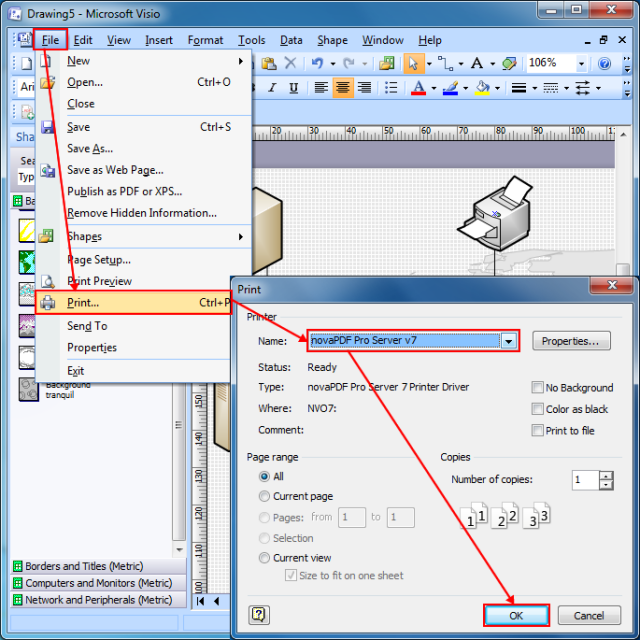 Conclusion
General speaking, a good Visio to PDF converter is able to view the Visio file smoothly, convert the file quickly and get the PDF file originally. Cisdem Document Reader meets all of these characteristics. More unexpected is that the software can also convert other type of formats to PDF. So, how do you convert Visio to PDF on mac/windows?