There are a variety of readers you can read PDF file on your Mac, but everyone has an opinion as to which one is the best PDF reader for Mac. Mac users are lucky as Apple has provided its Preview as a PDF reader, though its function is limited. Many developers also have provided third-party PDF readers for Mac users, which offer more features than Apple Preview or other free PDF reader for mac. In this article, we will talk about several best free PDF Reader for mac, also provide the address to download PDF reader for Mac.
Best Free PDF Reader for Mac
1. Adobe Reader DC for Mac
Adobe Reader DC for Mac is a widely used PDF reader since the creation of the PDF itself. What are the features of Adobe Reader? At first, it is super easy to use and it is constantly updated and improved. Then, it supports zooming document, snapshot captures, annotation, selecting text, electronically signing and filling out forms.
Although Adobe's reader may be chosen over all other rivals, many people will take other similar application into consideration due to the necessary licensing agreements.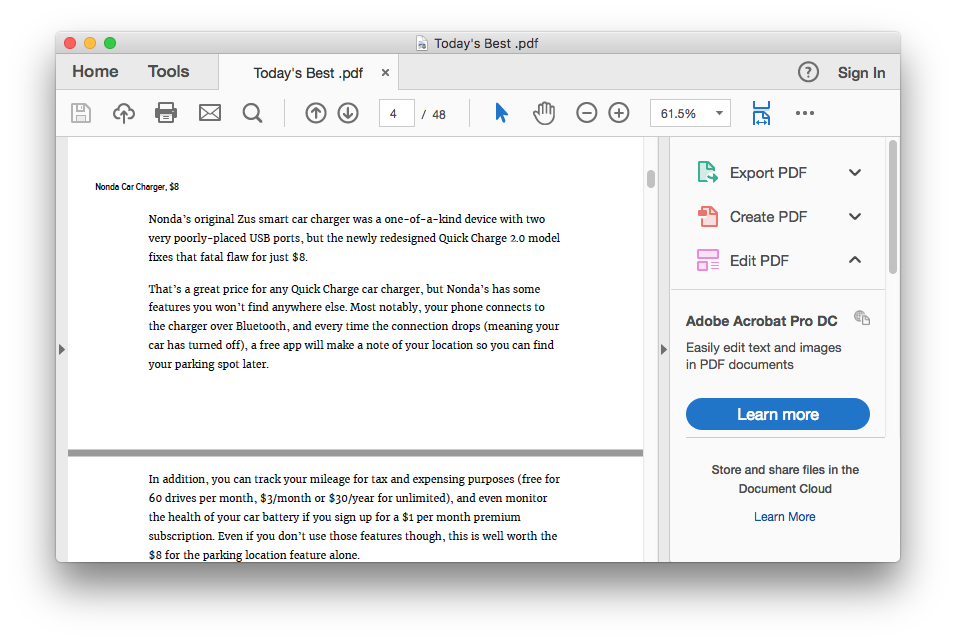 PDF reader for Mac free download:
Download Adobe Reader DC for Mac >>
2. Mac Preview
The greatest strength of Apple Preview is that it's baked into Mac OS, so users can use it to view PDF file directly without downloading and installing. If you only want to view some simple PDF file and don't need any other option, Preview undoubtedly is your optimal choice since it is speedy and does great in reading PDF.
The features of Preview include adding text notations, encrypting files, rearranging a document's pages and deleting a page. Preview also allows users to edit and annotate PDF files, users can add text, strike-throughs, thought bubbles, and more. Adding an electronic signature also is provided.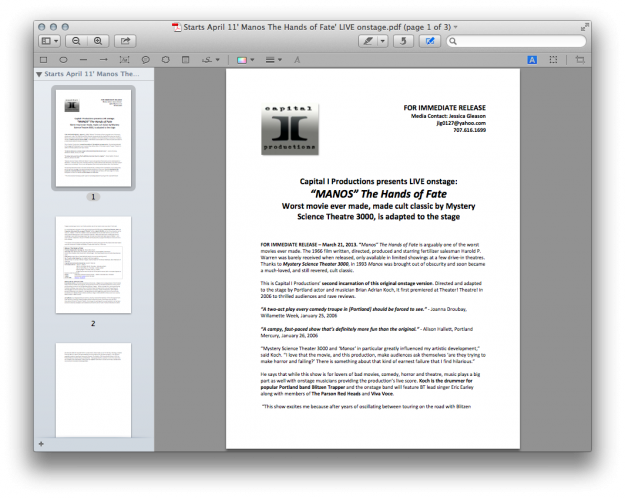 3. Formulate Pro
Formulate Pro is a simple Mac OS X application that allows one to overlay text on top of a PDF file. This is particularly useful for filling out forms. With it, you can open and write on PDF documents and you can also fill out any PDF form document, drop in graphics, scribble with the mouse or a tablet, save and print.
The feature of Formulate Pro is limited, but that does not prevent it to be a good PDF application. At least, it is an effective tool for amending documents.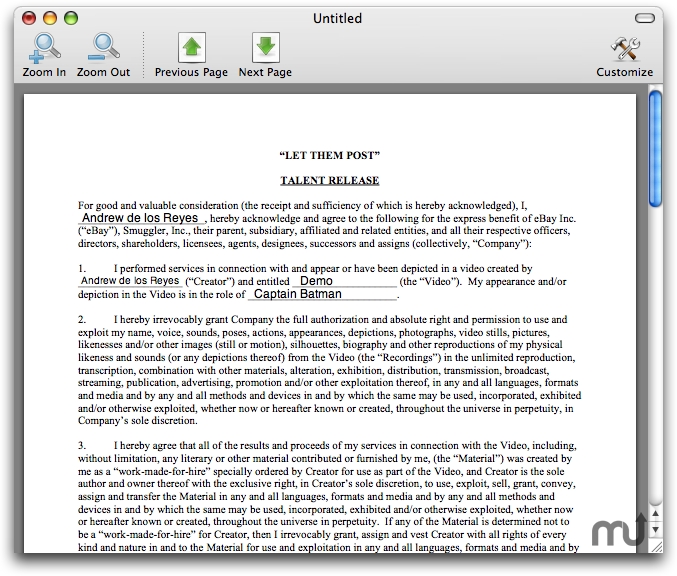 PDF reader for Mac free download:
4. Skim
Skim is very useful to view any document of this type and it is very popular. Just as its official slogan "stop printing and start skimming," Skim provides many powerful functions for users. Its option interface is very conciseness, users can learn it easily. Liking most of PDF readers, Skim also supports zooming, navigating through pages, annotations, notes, page cropping, link previews and more. Making color-coded highlights and labeling annotations also can be done easily. Other features also can't be ignored, include bookmarks, text searching, etc.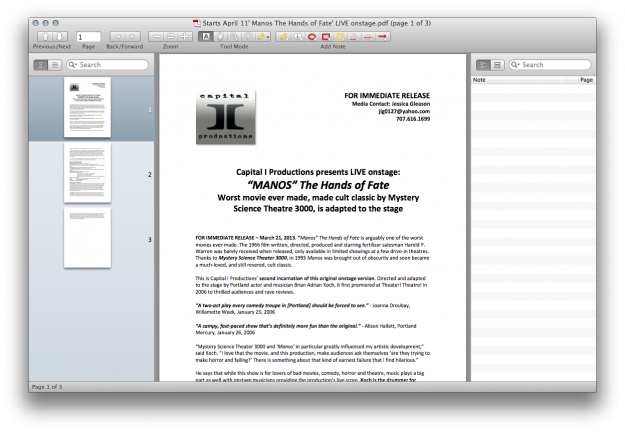 PDF reader for Mac free download:
Best PDF Reader with Powerful Features to Manage PDFs
Cisdem PDFMaster is a powerful PDF reader for Mac that will give you a complete PDF solution. It has many magical functions for PDF users: edit, create, annotate, highlight, sign, protect, unlock, compress, combine, split and convert PDFs. The application's highlight is that its top-of-the-line conversion feature that allows you to convert PDF into 15+ formats, including Word, Text, PPT, HTML, ePub, RTFD and Image.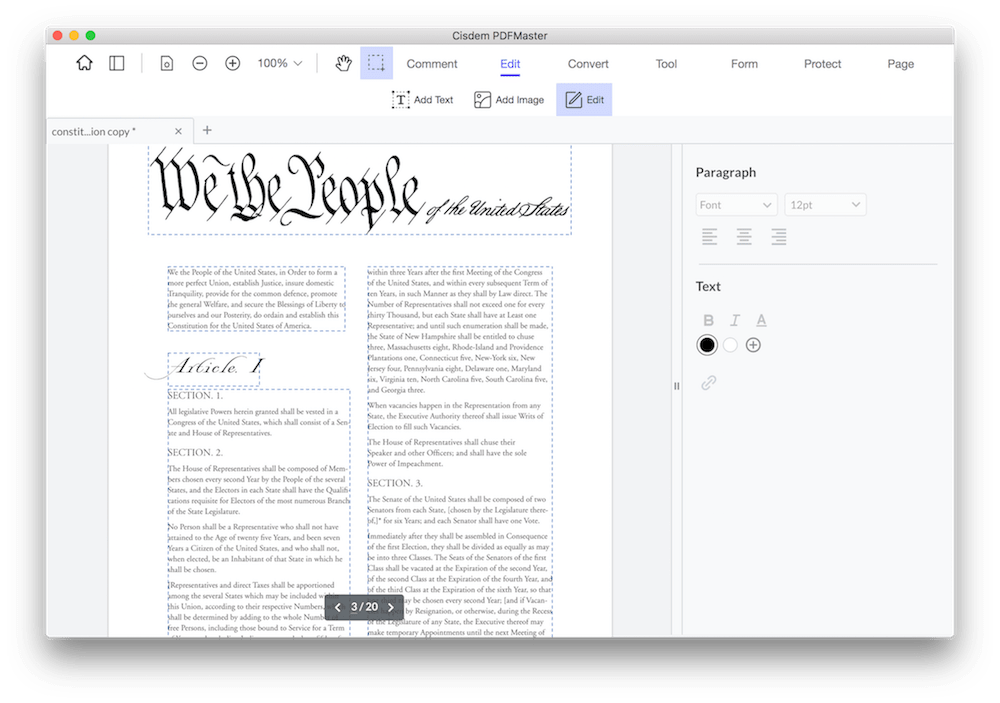 PDF reader for Mac free download:

Free Download

Megan has an impressive deal of experience with Mac software and has the ability to explain tech stuff in a simplified, straightforward and easy to understand way.