Are you an Apple's Mac mini fan? Particularly pleased, after going more than 2 years without an update, it eventually was refreshed in October 16, and many performance of it was optimized. Although the coming of Apple's new Mac mini made many people who had waited it for a long time crazy, there was a little change made them disappointed. The latest generation Mac mini has soldered RAM, which means that people who purchase Mac minis are limited to 16 GB RAM and they won't be able to upgrade it themselves. They must upgrade when purchasing the machine from Apple with the priced at $300 for the base model and $200 for the mid and high-end models.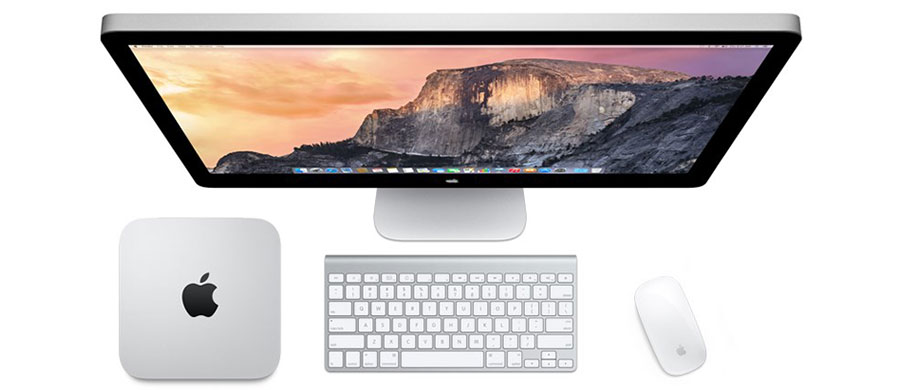 In this case, how to reasonably use its limited RAM becomes a question urgently needing to solve. It is well-know that your Mac will accumulate plenty of files and application you don't need, they will make your Mac slower and slower. Finding and deleting them will release a lot of memory. How to clean up them? There may be some advice for you.
1. Delete the unused application
Some applications are only needed to help us do something at that time, but it is no longer needed after finishing our task. I know there are some people will keep these applications in case we will use them in the future. Actually, they should be deleted because we will never use them and they take some memory of our Mac. So just go to Finder and click Application, then drop the application which should be deleted to trash.
2. Clean up your hard drive
First, you can open your Mac's built-in Disk Utility program and click on your hard drive in the left panel. Make sure you are viewing the First Aid tab and then click the Repair Disk button in the lower-right corner. This will run a lengthy scan of your desktop, making repairs as necessary.
Second, you can use some application to clean up your Mac in depth. There are some free applications in Mac App Store will help you. Only need to input Clean Up in the Search, will you get many results.
Third, I am fairly certain that there are some duplicate files on your Mac when you save something on it from month to month. If you want to find them from folders one by one, I promise that it will take your several days and you are likely to find no results. But with help of DuplicateFinder, you can do it easily.

Rosa has worked in Mac software industry for more than eight years. She believes that the purpose of software is to make life better and work more productively. In addition to writing, Rosa is also an avid runner.