Last November was a big month for Apple. On November 10, 2020, Apple launched the M1 chip, Apple's first chip designed specifically for Mac. No need to mention its November announcement of the general availability of macOS 11 Big Sur. We are happy to announce that Cisdem apps support macOS Big Sur. And Cisdem Duplicate Finder has been updated for M1-powered Macs. Also, the team is working to add M1 support for other Cisdem apps.
Apple M1 means better performance and higher power efficiency
Apple M1 is a processor designed by, of course, Apple. The fact is that Apple has been designing its own processors for years. Apple-designed processors, commonly known as Apple silicon, have been used in various products such as AirPods, Apple Watch and HomePod. But it's the first time that Apple silicon is used in Mac computers, which is revolutionary. The models listed below are powered by Apple M1 chip.
MacBook Air (M1, 2020)
MacBook Pro 13-in. (M1, 2020)
Mac mini (M1, 2020)
Compared to their Intel-based predecessors, M1 Macs are faster, more powerful and more power efficient.
#1 M1 Mac vs. Intel Mac: A brief comparison
According to Apple, Macs with M1 deliver faster SSD performance, 2 times faster compared to the previous generation. Both the write speed and read speed are improved. The compression and decompression speeds are also greatly enhanced.
Thanks to the high-performance 8-core CPU, M1 chip is able to deliver up to 3.5 times faster CPU performance, benefiting both small tasks and big tasks such as video editing and music production.
Graphics are up to 5 times faster, which can mean significantly better performance when running graphics demanding games. M1 Macs can achieve 3.5 times better frame rate in terms of gaming. Now Macs can be good for gaming thanks to Apple M1 chip.
The M1 chip also comes with impressive thermal efficiency. The combo of M1 and an aluminum heat spreader enables the new MacBook Air to run excellently and silently without a fan even with heavy tasks. Handling heavy tasks often makes Intel-powered Mac to run its fans to full speed. It's a big difference.
Apple silicon's higher power efficiency results in a better battery life. The new MacBook Air provides up to 18 hours of battery life. And the battery life of the new MacBook Pro 13-in lasts for up to 20 hours, the longest ever. This helps lead to higher productivity.
---
#2 Now all of Apple's Mac apps can run natively on M1 machines
App compatibility is not a problem when it comes to the apps developed by Apple for Mac. Apple's Mac software can now run natively for M1. Some third-party apps have already been updated to add support for Apple silicon.
Thanks to Apple's Rosetta 2 technology, apps built for Intel Macs can also run on the new Apple silicon Macs. If Rosetta isn't already installed on your M1 Mac, you may be asked to install it when you try to open an unoptimized app. Generally, only M1 compatible apps can use take advantage of the full performance of Apple silicon. That's why Cisdem and other software makers are working on the optimization.
---
#3 How to know if my Mac has M1 chip
On your Mac, go to Apple menu > About This Mac. Under the Overview tab, find the name of the chip in your computer.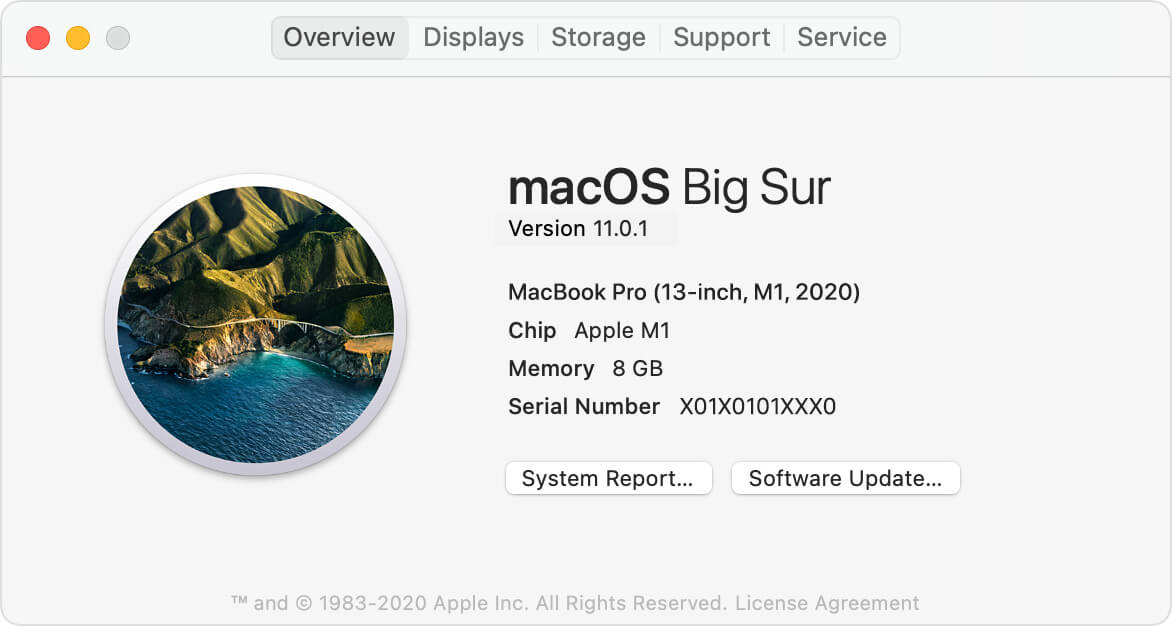 Cisdem is actively adding support for Apple silicon
Cisdem is a software company focusing on the creation of utility, multimedia, PDF and data recovery software products for Mac computers. The team at Cisdem has been working hard to get apps ready for M1 Macs.
#1 Cisdem apps that run natively on Apple silicon Macs
Cisdem Duplicate Finder for Mac is Cisdem's first app to fully support M1 machines. The team is working to ensure that other apps will soon be updated to be M1 compatible.
How do I download Cisdem Duplicate Finder for my Mac with M1 chip?
Go to this page on our website. Under the Free Download button, click Click Here next to Mac with Apple M1 Chip? to download the M1 version of the app. Clicking the Free Download button will download the Intel version of the app.
How do I transfer my Cisdem Duplicate Finder license to my new Mac?
Here's the scenario. You have purchased a license for Cisdem Duplicate Finder and activated it on your old Mac. Now you get a new M1-based Mac and install the M1 version. Your license is still valid and you need to transfer it. Below are the instructions from our FAQ.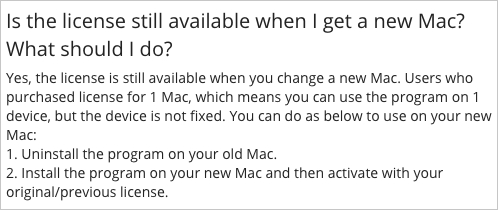 ---
#2 Run other Cisdem apps on M1 Macs using Rosetta 2
You can run other Cisdem apps (which are currently not optimized for Apple silicon) on your computer powered by Apple M1 chip with the help of Rosetta 2. Cisdem will release M1 versions of its apps.
---
#3 Cisdem apps will still have support for Intel Macs
The transition to Apple silicon will take a couple of years. We plan to provide an M1 version and an Intel version for each Cisdem app. We have no plans to stop support for Intel Macs.

Rosa has worked in Mac software industry for more than eight years. She believes that the purpose of software is to make life better and work more productively. In addition to writing, Rosa is also an avid runner.