Oh, Yes !!! Our best - seller Cisdem ContactsMate 3 (former name Cisdem ContactManager ) has received much great reputation since its release!!! And we'd like to share all these for you. However, time is limited, here we share some reviews for your reference.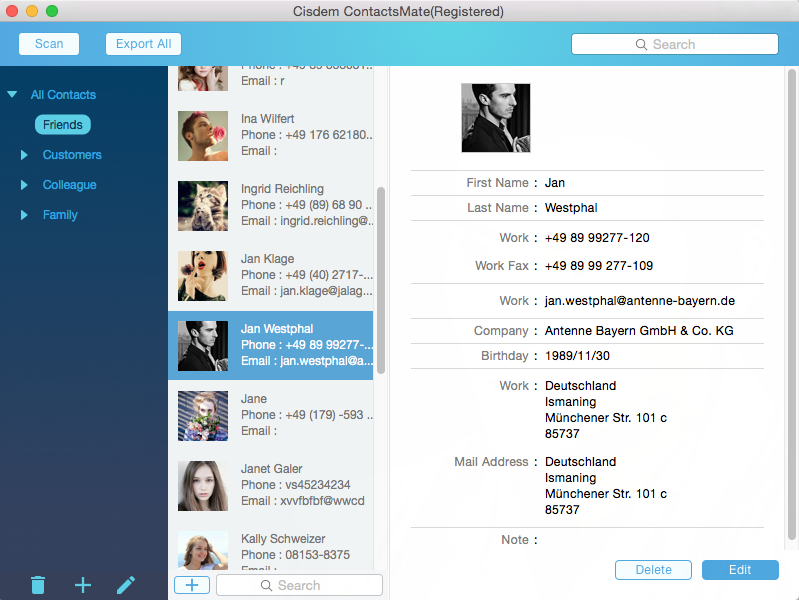 Softpedia.com is a famous library owing over 1,000,000 free and free-to-try applications for Windows, Mac, Linux and Smartphones, Games and Drivers. It is hard to submit and get the review from them. However, Cisdem ContactsMate got the review from it.
"Cisdem ContactsMate 3 is a user-friendly Mac app that enables you to scan your Contacts database in order to identify the duplicate or problematic entries, and clean or fix the contact cards. In addition, you can use Cisdem ContactsMate to backup your contacts database to various file formats." - was reviewed by lulia Ivan
Macnn.com offers Apple, Macintosh, Ipod and iPhone latest news headlines, articles, reviews, discussions, hacks etc. For their reviews Apps, they are always taking popular and high cost-performance. We are glad that Cisdem ContactsMate was reviewd by Macnn team.
"Usually, a contacts or address book app aims to make it easy and quick for you to add new people or change some details. Invariably, a new contacts app will have something more, because it has to: given that you already have Apple's Contacts app on your Mac, you need a compelling reason to buy a replacement. ContactsMate 3.0.0 wants to be your new daily address book, and it's aiming to get you by way of its tools for cleaning up problems." -was reviewed by William Gallagher
Mac.informer as the largest Mac apps library and your personal adviser into the world of applications for Mac OS X. They provide latest news, free software downloads, editorial reviews and much more. Their reviews about Cisdem ContactsMate may help you to know our program.
"Cisdem ContactsMate is an easy-to-use contact manager. The application is designed to help you create new contacts, search within the existing list of contacts, organize your contacts into groups, edit already saved contacts, and back up your contact list to avoid losing important data." - was reviewed by Ioana Dumitrescu
For our thousands of users' reviews, I pick up one casually.
"I used to store some contacts with their nicknames and sometimes re-enter new contacts with the same number using their full names. That is why I have many duplicate numbers. I only know at most 400 people, but I have over 500 contacts in my contact list. Thanks to your application, I can now get them cleaned by one click." -was reviewed by Loewhs
If you want to know more, please click here.
If you want to have a trial after reading those reviews, Just click here and download it!!!

Rosa has worked in Mac software industry for more than eight years. She believes that the purpose of software is to make life better and work more productively. In addition to writing, Rosa is also an avid runner.