Black Friday is coming near, Cyber Monday is also not far from us, we are in a shopping season soon. What preparations do you make for the special shopping carnival? Although a ton of businesses will give big discounts to attract more customers, rationally shopping is necessary. If you don't know how to prepare for these days, read this article, you will get some good ideas.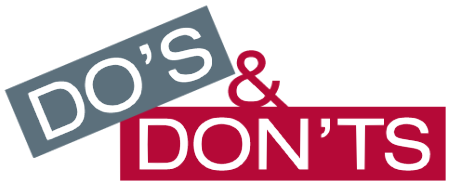 What should you do?
1. Make your shopping list
What items do you need? Who are you shopping for? You must figure out these questions, so you can list exactly everything you plan to buy. Without a plan, it's easy to get lulled into all of the bargains you'll see, and you will buy a lot of items you don't need.
2. Plan your budget
Generally, people are easy to be fooled by the price, especially women, they usually think they are short for everything. So planning your budget is particularly important. You are supposed to choose items you need and want most. When necessary, you need to give up some things not need urgently.
3. Do your shopping research
Before your shopping, you have to research discounts of various businesses, original price & formerprice, coupons, ads, flyers etc. With that, you have the chance to choose the best things with the best price. What's more, you also can research your shopping route and make a map so that you can save more time and energy.
4. Find a shopping partner
Someone ask me, if this advice is necessary? In my opinion, it is essential. Shopping alone usually makes us feel depressed or easy to lose head. But shopping with someone can make the overall experience more enjoyable. At the proper time, he or she will give us some pertinent suggestions. But the precondition is that you find believable and rational person.
What should not you do?
1. Don't put yourself into debt
Some people lacking of self-control are likely to be attracted by all kinds of commodities and run out of their money, which will put them into debt. This is extremely unreasonable, we should avoid such situation. Shopping should be within the scope of you can bear, otherwise in the near future, you will be in trouble.
2. Don't forget to Bring the Essentials
Don't forget to bring the essentials to shop, including coupons, ads, flyers etc. You know, some important things will make a long shopping day more effective and more enjoyable. Surely, comfortable shoes are also very important.
3. Don't be partner with any Party Poopers
Don't ask me the reason, I think everyone all want to have a pleasant shopping, being partner with party poopers will make you disappointed, and you probably end up your shopping early so that you won't get what you want.
Anyway, the most important is enjoying your shopping. Finally, wish everybody a happy holiday! And hope that everybody can pick up what you want.

Jose specializes in reviews, how-to guides, top lists, etc. on PDF, data recovery and multi-media. On his spare time, he likes to travel or challenge some extreme sports.