"How do I open WIM files on my MacBook Pro? I recently created a backup of some files from an HP and now when I try to open the files on my MacBook Pro, they are all '#.wim' files. How do I open these WIM files? If you know anything about opening '.wim' files, please help me." –From Perrin Percussion.
Did your computer fail to open a WIM file? Many users want to know how to open WIM files, and most of them even don't know what is a WIM file. This article will explain what a WIM file is and introduce you how to open WIM file.
What is a WIM file?
WIM is a file-based disk image format that was introduced in Windows Vista. WIM files are like the more popular ZIP files, which are compressed packages that contain a number of related files. And they can be deployed to multiple computer platforms. Files such as drivers, updates, and components can be managed within the WIM file without booting the operating system image.
WIM images may contain multiple disk images that can be mounted as new volumes within Windows. As WIM images are basically using the LZX compression algorithm, they can be easily accessed by using file unarchivers like 7-Zip for Windows and Better Unarchiver for Mac. Read on to know how you can open WIM file.
How to Open WIM File on Mac?
To open WIM file on Mac, Cisdem Better Unarchiver is a perfect choice. It is the Mac unarchiver that lets you compress and decompress files in batch. It can open RAR, Zip, 7-zip, ISO, Udf, WIM, TAR, CHM, Hfs, Nsis files and compress files to Zip, 7z, Tar on Mac.
Cisdem Better Unarchiver supports macOS 10.7 or above and also offers free trial. Download free trial now and follow below guide to open WIM files on your Mac.

Free Download
Download free trial of Cisdem Better Unarchiver for Mac >>
Step 1. Install and open Cisdem Better Unarchiver on Mac. And you will see the interface below.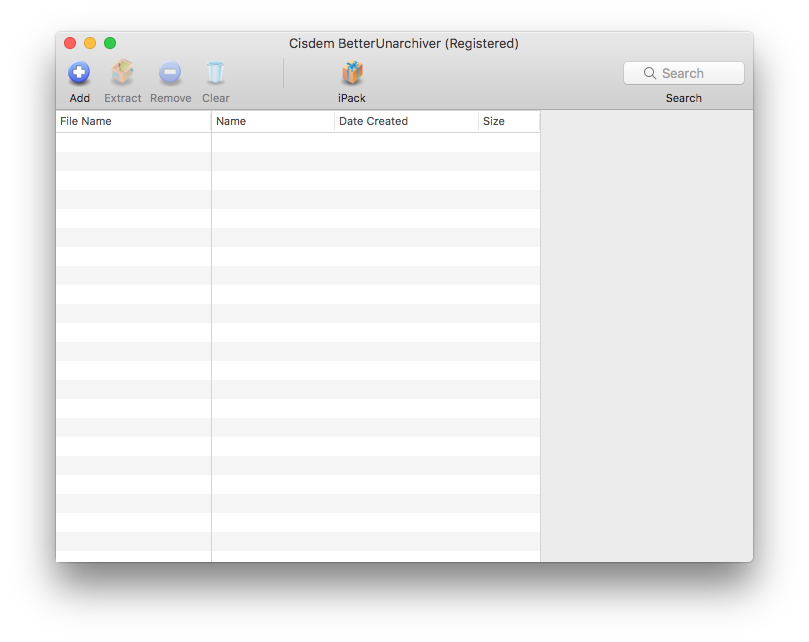 Step 2. Open WIM file. Click "Add" button to choose WIM file that you want to open. And this unarchiver will list all contents inside the WIM file for you. You can highlight each one and preview it on the third column.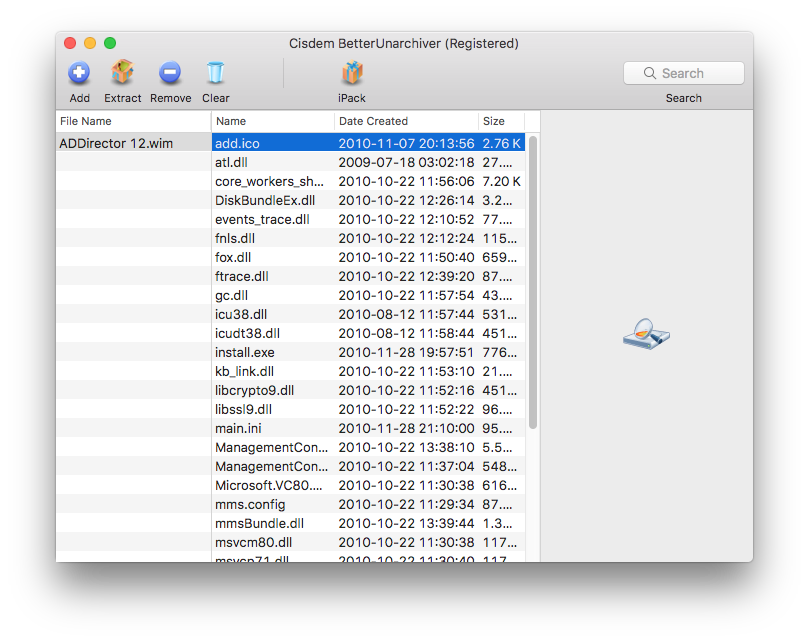 Step 3. Extract WIM file as a folder. Click "Extract" on the menu bar. It will pop up a window for you to save the extracted files. And the WIM file will be saved as a folder. Thus you can open it whenever you want. Or you can select the contents you need and right-click to choose "Decompress" to extract them from your WIM files.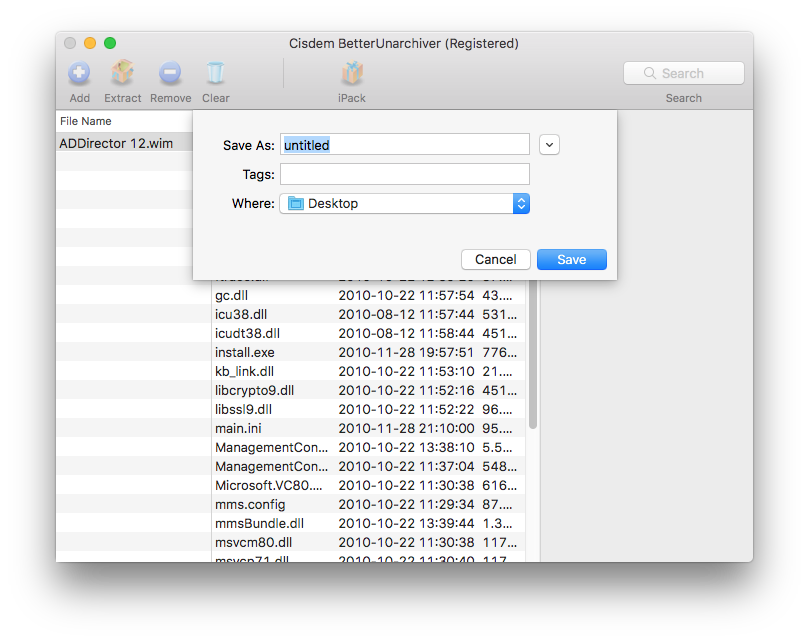 How to Open WIM File on Windows?
As Better Unarchiver is only for Mac, so here I will recommend you 7-Zip for you to open WIM files on Windows. 7-Zip is a free, open source application used to archive and compress data. It provides a higher compression ratio than the .ZIP format and supports a multitude of package formats, such as TAR, MSI, WIM, DEB, ISO, CAB, and RPM.
It works in Windows 10 / 8 / 7 / Vista / XP / 2012 / 2008 / 2003 / 2000 / NT. And you can download it below to open WIM files on Windows.
Download 7-Zip for 32-bit Windows
Download 7-Zip for 64-bit Windows
Step 1. Install and open 7-Zip on Windows.
Step 2. Highlight the WIM file and right click to select "7-Zip". Then choose "Open archive" to directly open WIM file with 7-Zip. You can also select "Extract files…" to extract contents from archived WIM file.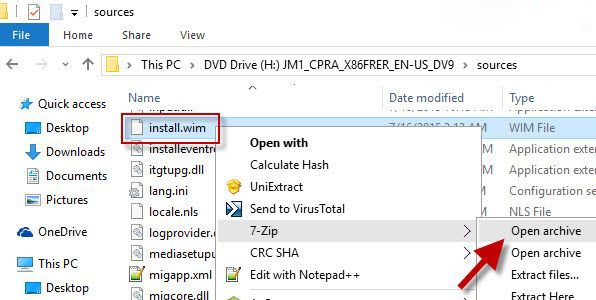 See, it is very easy to open a WIM file whether on your Windows or Mac computer. If you have any other unarchivers to recommend, please share us and leave comments below.

Jose specializes in reviews, how-to guides, top lists, etc. on PDF, data recovery and multi-media. On his spare time, he likes to travel or challenge some extreme sports.