As a very ancient method of energy knowledge cultivation, yoga is not just a simple or fashionable fitness workout. It can eliminate worries, improve immunity, increase concentration and keep inner peace. Yoga should be practiced on an empty stomach, and women's menstrual periods can also be continued. But don't overdo it, which would cause physical exhaustion or tremble.
Yoga DVD is essential for yoga enthusiasts. In this article, we will talk about how to choose a yoga DVD and burn your captured yoga video to DVD, along with the best yoga DVD for beginners on Amazon.
Best Yoga DVD Burning Software
Easily and fast burn HD yoga videos to DVD
Supports popular Home DVD disc formats
Powerful editing tool makes it simple to create professional-looking yoga DVD
Provide lots of fabulous and diversified DVD menu templates
Preview yoga videos with the real-time effects
Offer ultra-fast yoga DVD burning speed

Free Download

Free Download
Is Yoga DVD Necessary for Beginners & Beyond?
For beginners: Beginners could take part in the training course. But some of you may feel fear before class. Because beginners know nothing about yoga, you worry that you can't stretch out easily in class and keep up with the process. Some beginners even spent a lot of money on the course and in the gym to learn yoga.
In fact, you don't need to cost too much and be so exhausted. Yoga DVD can help you get twice the result with half the effort. It's usually more affordable than regular yoga classes. With the best beginner yoga DVD, you will be more comfortable before venturing to a class.
For beyond: You have already mastered a certain yoga foundation and don't have to take a yoga class. If practicing yoga at home with the best yoga DVD, you will be able to greatly save your time.
Simple Criteria for Picking the Best Yoga DVD
Yoga DVDs can help people stay physically and mentally healthy. If you are looking for some cost-effective and useful yoga DVDs, please follow our buying guide to find the ones that suit you the best.
Theme: Before purchasing a yoga DVD, you should consider what type of yoga you are going to learn, as yoga DVDs are diverse.
You can find many related keywords online, such as chair yoga DVD, pregnancy yoga DVD, best beginner yoga DVD, yoga for weight loss DVD, DDP yoga DVD, best prenatal yoga DVD, yoga for running DVD, 3 week yoga retreat DVD, etc.
If you just wish to nurse your body and mind, it is meaningless to buy a weight-loss DVD.
Age group: Like the theme classification, yoga DVD divides the age layer very finely. You will find the keywords about kids yoga DVD, yoga for seniors DVD and so on. Don't choose words that are too general, the finer the better just like the best yoga DVD for beginners over 50.
Director: Each yoga DVD has a director to guide workouts. You can choose your preferred tutor or someone who has a good reputation in this field. You know, a poor director and cast will not help you to study correctly.
Reviews: Whether looking for the best yoga DVD at Amazon or Walmart online store, you'll notice a bunch of eye-catching titles and products' details. They claim to be able to build muscle, lose weight, relieve stress, or improve balance & flexibility, etc. But it's just a marketing trick. We should pay attention to customer reviews and look carefully at the negative reviews, as they tend to be very real.
Price: The price of yoga DVD is between $7 and $300. The most expensive is not necessarily the best for you. You should focus on its functions. But don't buy pirated Yoga DVDs, which would hurt your body with the incomplete poses.
Top 10 Best Yoga DVDs for Beginners on Amazon
How to Burn Personal Yoga Videos to DVD?
In some cases, you do want to burn yoga video to DVD:
Scenario one: You shoot a phone video from yoga teacher's class, and need to burn it to DVD for learning the course after class in a big TV screen.
Scenario two: As a yoga master, you would like to burn your own yoga videos to DVD for sending it to your students or friends.
Scenario three: You downloaded some online yoga videos from www.doyogawithme.com- the specialized yoga learning site. And you are finding a way to copy the videos to a DVD.
Is there any solution to burn yoga DVD in a breeze? Absolutely, DVD Burner, the most effective DVD authoring software elegantly designed by Cisdem, can help you burn all sorts of yoga videos to DVD without paying a lot. With the aid of the yoga burn program, you are capable of making home-made DVD from camcorder/webcam and downloaded videos on Mac.
The Most Complete Guide to Burn Yoga Videos to DVD
Step 1. Run the Software

Free Download
Download and start up Cisdem yoga burn software.
Insert a blank DVD into the optical drive.
Step 2. Import Your Contents (Two Ways)
Click on the "Add videos" icon to add source yoga videos from location (way one)
Directly drag the yoga videos to the program (way two)
Batch loading yoga videos are allowed. If you import a wrong file, just select the video and click

.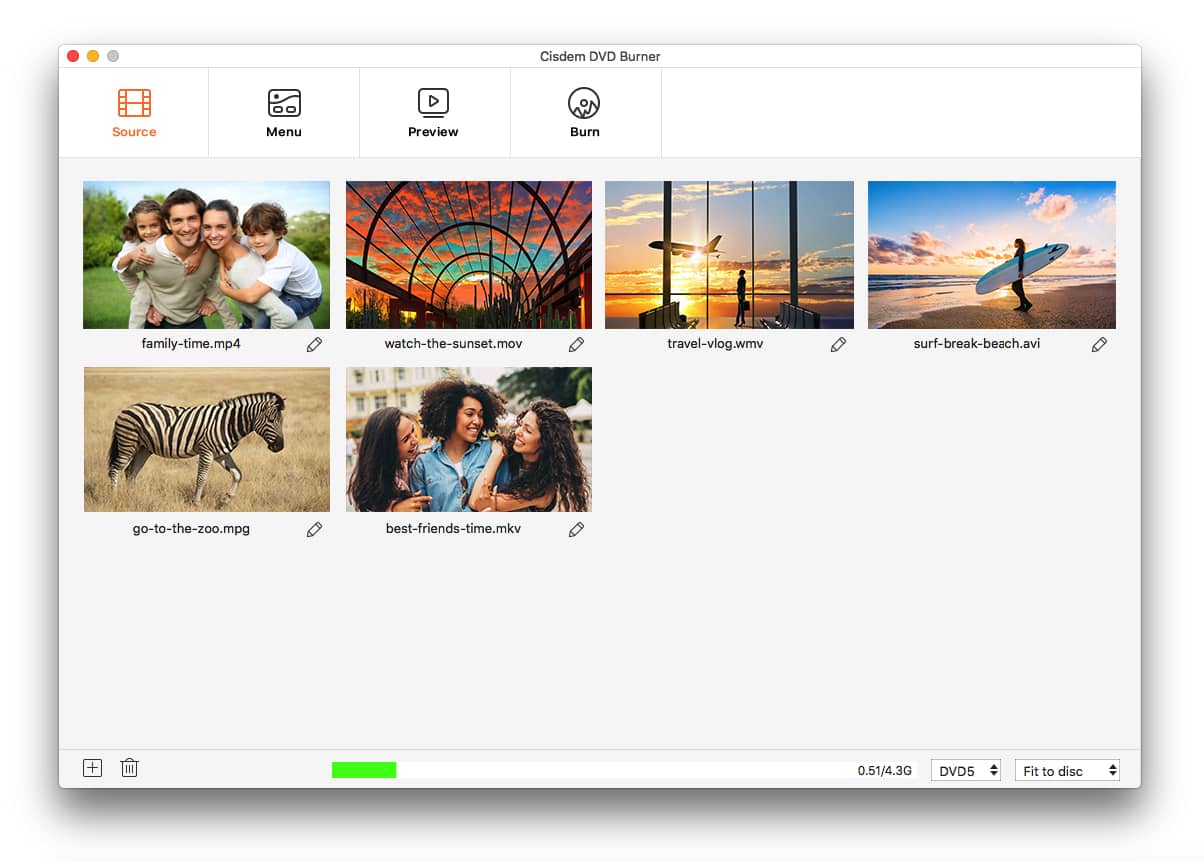 Step 3. Edit Yoga Clips
Click

to bring up the edit window. All tabs (crop, effects, watermarks, rotate, subtitles, etc.) are self-explanatory. Change them one by one according to your demands.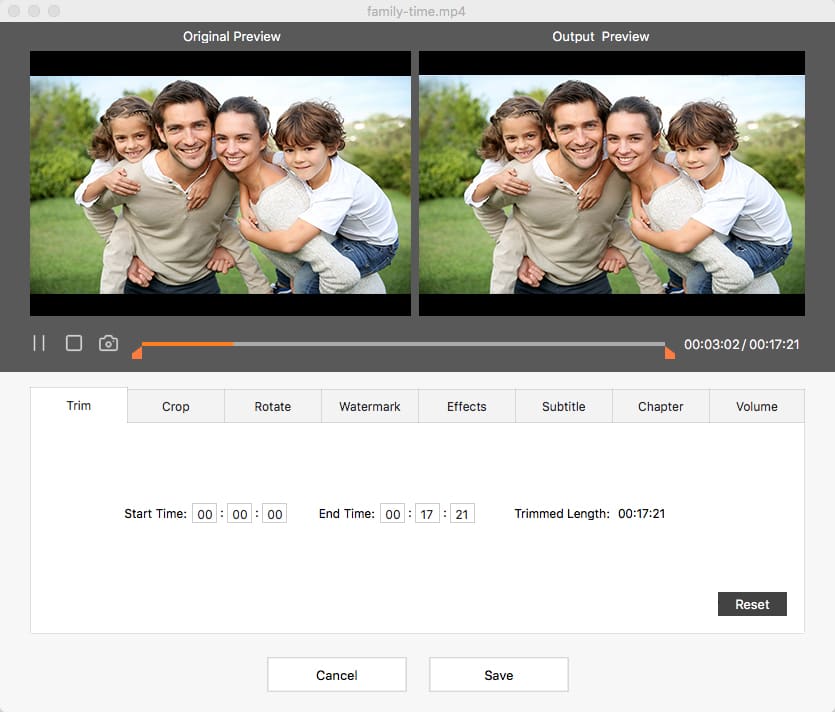 Step 4. Stylize Yoga DVD with Menu
Move to Menu tab. Choose your preferred menu template, frame, and button. Edit the menu text and define its font, size, and color. Set the background music and image.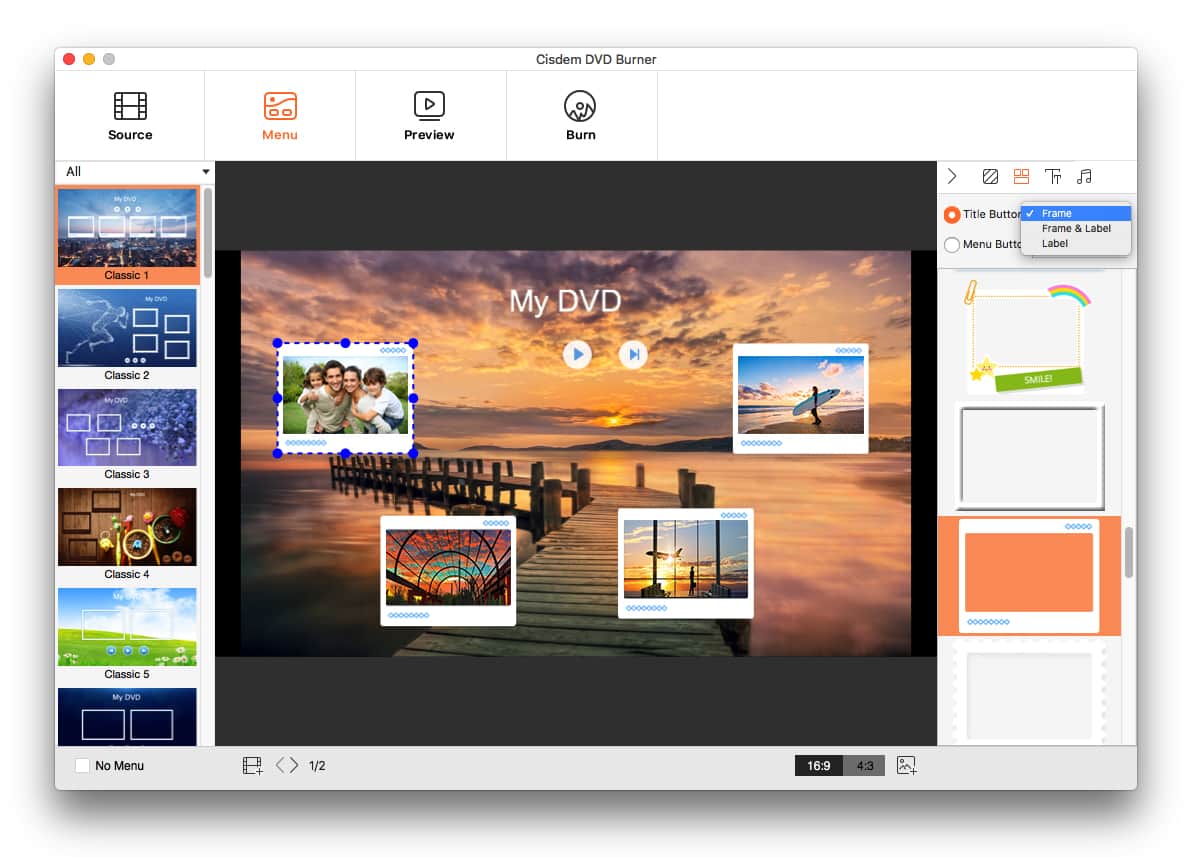 Step 5. Preview and Burn Yoga DVD
Click

to switch to preview mode. Preview the yoga videos one by one using the virtual remote.
Click on the

icon to tweak the output settings. Set a destination folder to store the yoga DVD. Select NTSC or PAL for TV standard and a mode for playback.
If everything goes on well, click "Burn" to create a yoga DVD.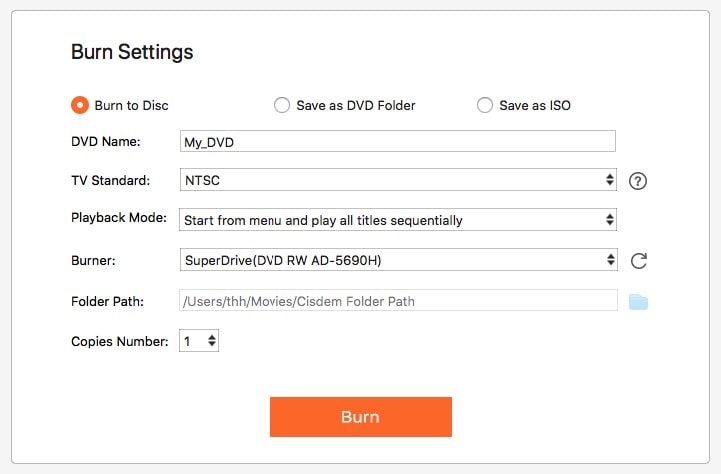 Commonly Asked Questions about Yoga You Can't Miss
That's all about the best yoga DVD introduction above, but not over yet. If you have quite a few questions like most yoga beginners, here are some of the commonly asked questions you need to know for deeper practice and mindful meditation.
Q 1: When is the best time to practice yoga?
Yoga can be practiced at any time and anywhere.
① A morning workout makes you bouncy throughout the day and improves stiffness of body.
② The midday practice will create more energy and physical strength for you to face the work of the afternoon.
③ The evening exercise can relax the tired body and bring a good quality sleep. Note: Avoiding excessive exercise, otherwise you would keep awake and insomnia.
Q 2: How many times is it best to practice yoga a week?
Normally, three or four times a week. If you want to shape your figure and lose weight, we suggest you learn yoga poses and do breathing exercise for yoga DVD every day, but adjusting it according to your own situation.
Q 3: Why do I feel dizzy and nauseous after practice?
① Haven't eaten anything for a long time or hypoglycemia
② Eat too much. Blood is concentrated in the stomach making the brain insufficient
③ The breath is not smooth, causing transient hypoxia in the brain
Q 4: Is it normal for my body to tremble when practicing yoga?
It means you don't do exercise often. When you first come into contact with yoga, you have less energy inside your body.
Q 5: Why did the weight not decrease, but increased?
① Eating too much during exercise, especially after a big meal, can speed up the rate of obesity.
② With constant practice, muscles will be built.
Final Words
Yoga DVD is meant to assist you to practice yoga at home. On the one hand, it is convenient and time & money saving. On the other hand, a yoga DVD helps you build up a healthy body and positive mindset. The introduction of the best yoga DVD ends up. Have you got the right fit for yourself? If not, you can use the yoga burning software- Cisdem DVD burner to convert your favored yoga videos to DVD.