Today, Cisdem released Video Player for Mac 4.0.0, which brings enhanced HD video experience and a more powerful video conversion solution, among other improvements.
Cisdem Video Player for Mac is a totally free media player with full support for videos (and audios) of almost all formats in any resolution including 5K, 4K UHD, 1080p HD, etc. Another major feature of this app is to help users convert videos to compatible formats for different devices and media players.
"The video conversion feature is one of the things that make Cisdem Video Player different," said William Smith, the manager of Cisdem's multimedia department. "And we want to make this feature more powerful. With this upgrade, the conversion speed is greatly improved. And there are more supported output formats and devices. At the same time, the improved HD video playback will make the viewing of HD videos and movies more enjoyable."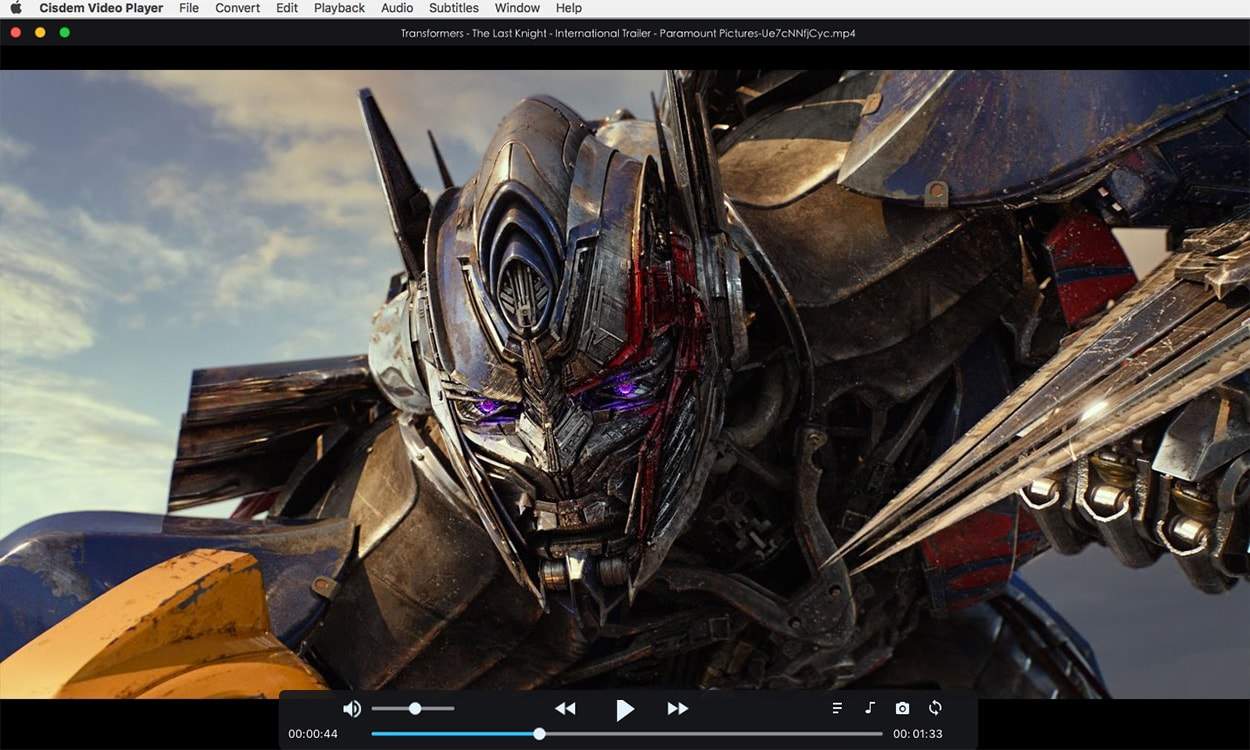 What's new in version 4.0.0
Better HD video playback
Due to the increased support for HD video codecs and hardware accelerated codecs, Cisdem Video Player will be more efficient at decoding and playing videos of different formats in all resolutions including 5K, 4K Ultra HD, 1080p Full HD, etc.
Increased video conversion speed
The conversion speed increases more than 100% compared to the previous version.
More supported devices
Now users are able to convert videos in one click for more devices including iPhone X, iPhone 8/8 Plus, Samsung Galaxy Note 9/S9/S9+, Samsung Galaxy A9 Star/A9 Star Lite, etc.
More output formats
This Mac video player supports a wide various of conversion output formats including MP4, (the newly added) MP4 HEVC, M4V, MKV, MOV, MP3, M4A, AVI and more.
Auto Fit added as a new output resolution option
From video conversion settings, if one selects Auto Fit as the output resolution option, Cisdem Video Player will automatically use the most suitable resolution for the device on which one wants to play the video.
Main features of Cisdem Video Player for Mac
Allow users to play videos and audios totally for FREE
Play video and audio files of almost all formats with no codec packs needed
Smoothly play videos in 5K, 4K, 1080p and other resolutions without lagging, crashing or being choppy
Enable users to easily add subtitle files, and automatically detect and display subtitles
Allow users to effectively convert videos to compatible formats for iPhone, Android phones and other devices with optional in-app purchase
Provide 3 free video conversions
Price and Availability
Cisdem Video Player for Mac 4.0.0 is available on Cisdem's official website. Users can download and use it to play video and audio files totally free of charge. The download link is: https://download.cisdem.com/cisdem-videoplayer.dmg. The video conversion feature is available with in-app purchase. One can get a lifetime license for one Mac at $9.99, with lifetime free upgrades. Three free video conversions are offered. For more information about Cisdem Video Player for Mac, please visit https://www.cisdem.com/video-player.html.
About Cisdem
Cisdem provides productivity and business software that helps Mac users to get their job done faster. The products include top-rated software centered on multimedia tools, PDF tools, utility tools, and some mobile tools. The company is dedicated in building highly efficient Mac software that make life easier and processes simpler. For more details and information, please visit https://www.cisdem.com/.

Rosa has worked in Mac software industry for more than eight years. She believes that the purpose of software is to make life better and work more productively. In addition to writing, Rosa is also an avid runner.