Two week ago, Chinese Pangu Jailbreak version for iOS 9.3.3 was launched. Several days ago, the English version also came out. Are you ready to jailbreak? Or you want to take some reviews before jailbreak. Here we roundup some reviews for you.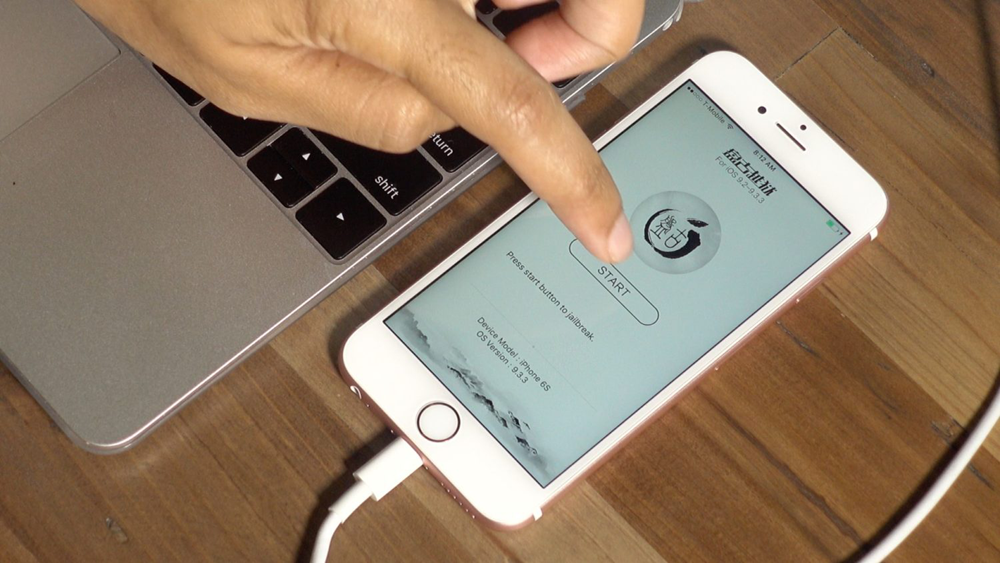 Pangu Jailbreak for iOS 9.3.3 Review from Forbes.com:
The tool wasn't as easy to use as many we've seen over the last few years and while there were no major security concerns with the tool itself, others have reared their heads relating to the way the tool was delivered.

And I too have faith in the Pangu team as they have released numerous tools without any such issues and have too much to lose (and not enough to gain by stealing just $50 from your Paypal account when the company behind them is worth billions of dollars). While I can't dismiss the possibility of security breaches, I suspect that these issues are possibly due to software the original Chinese version of the tool came with that may not have been entirely under control of the Pangu team.
Pangu Jailbreak for iOS 9.3.3 Review from Jailbreaking App Creator Jay Freeman:
I will also say I trust Pangu a lot… but I don't know if the Chinese version of their app was only touched by them. I bet the English one was their work only, though you are downloading it from 25PP, which opens some issues: do you trust the employees at 25PP with control over their servers? I would say that it would be dumb to do quickly be trying to attack people rather than racking up more credentials before anyone becomes suspicious.
Pangu Jailbreak for iOS 9.3.3 Review from Itechpost.com:
On Friday, July 29, Pangu has also released its jailbreak tool in English. For now, the tool works only with 64-bit devices such as iPad Air 1 and 2; iPad mini 2,3 and 4; iPod Touch 6G; iPad Pro 9.7 and 12.9; iPhone 5s; iPhone SE and iPhone 6; iPhone 6 Plus. We hope that the jailbreak took in English is safe to use. No user complaints have been reported so far.
Pangu Jailbreak for iOS 9.3.3 Review from 9to5 mac:
The point of all of this is not to scare anyone who decided to jailbreak, but you should absolutely be aware of what you're dealing with here. If you did jailbreak with the original Chinese version of this tool, I suggest restoring your iOS device via iTunes. I also recommend uninstalling the PPHelper tool if it was used, and running an antivirus scan on your PC. It should go without saying that you should check your PayPal, credit, debit and Facebook accounts for potential breaches.
Pangu Jailbreak for iOS 9.3.3 Review from Idownloadblog.com:
I recommend updating to iOS 9.3.3 if you'll be jailbreaking with Pangu, because iOS 9.3.3 is the latest jailbreakable firmware and it has all of Apple's latest bug fixes and security improvements. The jailbreak process is slightly different, being that Pangu themselves have prepared this jailbreak, but for the most part, the exploits used are just about the same.
Pangu Jailbreak for iOS 9.3.3 Review from Cnet.com:
Jailbreaking plays like a game of chess between hackers and Apple. Hackers continually attempt to outdo Apple by trying to jailbreak the latest version of iOS, a process that lets people customize their iOS devices and run unsupported apps. In the next iOS version, Apple then tries to shore up the vulnerability that allowed the jailbreak to work.

Users do take a risk when they jailbreak their devices as the practice is not sanctioned by Apple and can create security risks.
Pangu Jailbreak for iOS 9.3.3 Review from Softpedia.com:
Now the biggest question when hearing such news is how many users are still willing to jailbreak their devices. Back in the days when the iPhone 3G and 3GS were super popular, jailbreaking was a pretty common thing to do for users, but the community has slowly lost interest as new iPhones arrived.

This isn't necessarily related to Apple's anti-jailbreaking measures, although the many months between releases certainly contribute to more users deciding to stay away from these unlocking methods, but because Apple itself updated iOS with many tweaks inspired from the jailbreaking world.
If you decide to jailbreak your iOS 9.3.3 after reading those reviews. We also give you two suggestions:
1. Restore your important data to iTunes in case loss.
2. Recommend two Apps to release your iPhone's space if the room is not enough before jailbreak and recover data if the data loss after jailbreak.
Cisdem iPhoneCleaner: Safe and easy way to clean iPhone, iPad, iPod touch junks and free up space on iPhone.
iPhoneRecovery: Recover Lost or Deleted Data from iPhone and iPad from iTunes on Mac.

Peter has always had great enthusiasm for writing, programming and web development. He likes writing about software and technology, his works are featured on some tech blogs or forums like Tom's Hardware, CNET, etc.