Microsoft has announced that Office 2016 for Mac is now available with Office 365 and as a one-time purchase.
Can your Mac run Office 2016?
Office 2016 for Mac requires OS X 10.10 or later.
Price:

Difference between Office 365 plans and Office 2016 suites:
Office 365 subscription offers the full installed Office applications -- Word, Excel, PowerPoint, OneNote, Outlook, Publisher, and Access (Publisher and Access are only available on PC). You can install Office 365 across multiple devices, like Macs, PCs, Android tablets, Android phones, iPad, and iPhone. In addition, you get services like offline storage, 1TB OneDrive and Skype minutes for home use. What's more, you always get the instant updates of the Office applications.
Office as a one-time purchase offers Word, Excel, and PowerPoint on a single PC or Mac. This version of Office 2016 for Mac features offline storage and 15GB of OneDrive cloud storage, but lacks instant updates, Microsoft support and Skype calling minutes. You can not install this version across other devices, like tablets and phones.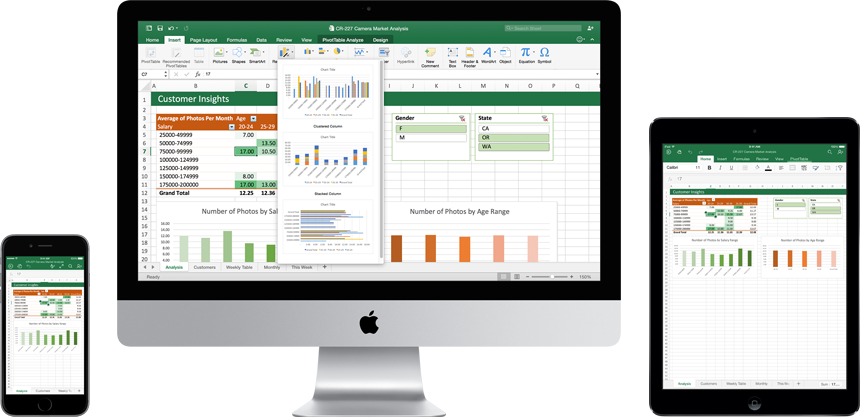 Megan has an impressive deal of experience with Mac software and has the ability to explain tech stuff in a simplified, straightforward and easy to understand way.