Are you preparing a homemade Halloween costume? These free and printable Halloween masks in PDF will be a great start! It will be a great fun for your kids. They'll be happy to use them all year round.
Halloween Masks by MrPrintables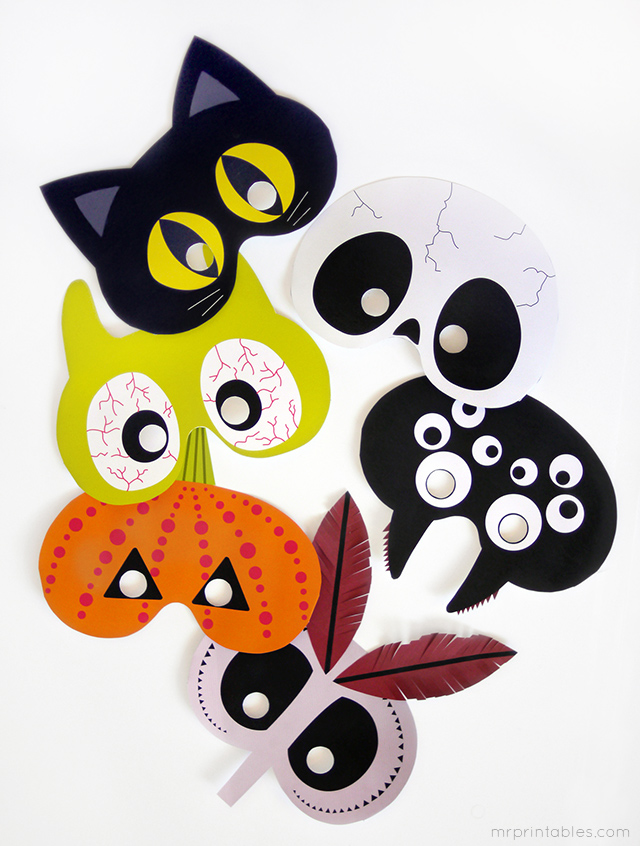 Here are Black Cat, Skull, Spider, Strange Green Monster, Jack-O-Lantern and Moth.
Halloween Masks from KidsActivitiesBlog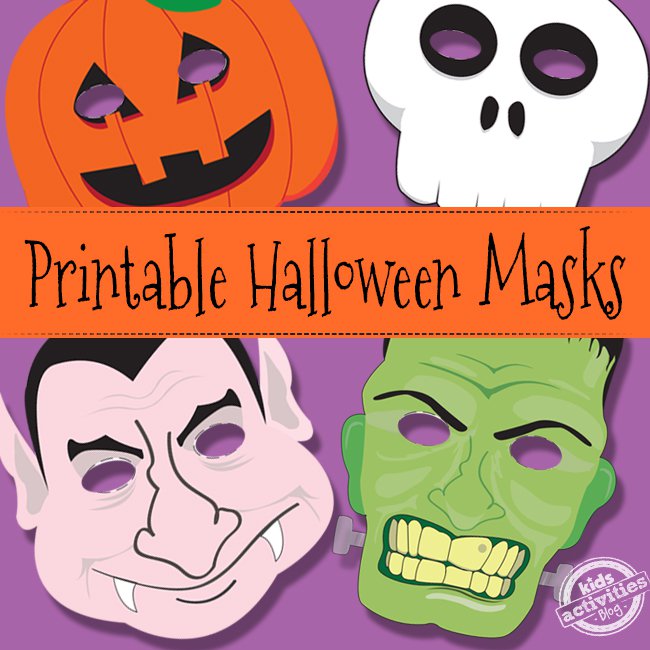 Here, we have skeleton skull, vampire, evil looking pumpkin and Frankenstein! All to scare you to die!
3D Iron Man Mask by Disney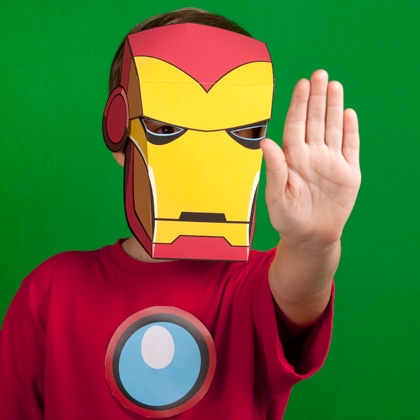 Put the 3D supper hero mask and you can also help make the world a better place!
Frankenweenie Character Masks by Disney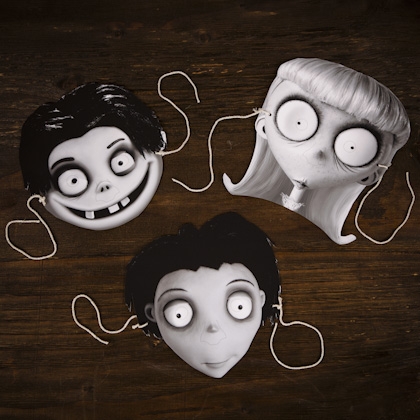 The characters themselves look scary! Really good choice for Halloween!
Scary Dinosaur Mask by Itsybitsyfun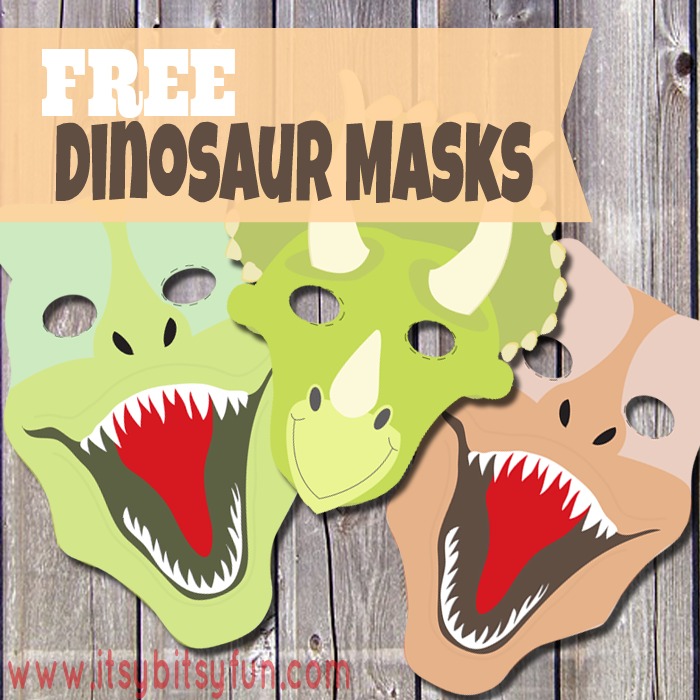 How about to be a tyranosaur?
What You'll Need
1. Regular paper or card stock
2. Scissors or craft knife
3. Hole punch
4. String or ribbon