With Christmas coming closer and closer, people start to prepare for this national celebration, and businesses also begin to promote. Generally, grabbing this opportunity to save money is the choice most people will make. After Cisdem Black Friday and Cyber Monday sales, another promotion of Christmas has already started, are you ready for it? Or do you know the activity details? If you don't, read this blog, you will get the sales details of Cisdem Christmas promotion.
Get PDFCreator for Mac for free
The original price of PDFCreator is $39.99, but by convention, we usually launch a giveaway. Obviously, PDFCreator was chose. This season let Cisdem PDFCreator extends the holiday joy into your office, with this tool you can easily create PDF from Word (.docx), PowerPoint (.pptx), EPUB, Text, RTFD, HTML, CHM, JPG, and PNG etc. file formats. Now, It's totally FREE. Just download it to make sure that your file will always look the same and will be compatible with any PDF software.
Cisdem PDFCompressor and PDFPasswordRemover 70% off
The PDF Management bundle containing PDFCompressor and PDFPasswordRemover will help you remove password from PDF files and compress you PDF files for sharing or posting on the Web. To purchase those two PDF tools, you will need $49.98 in the past, but now, you can save 70% money, this bundle only takes your $14.99. The price has dropped to freezing point, hesitate, you will never meet it again.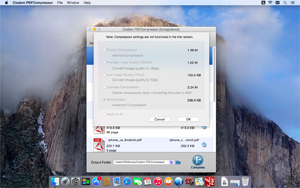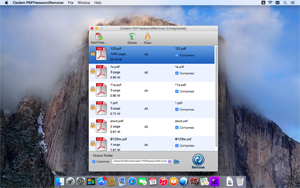 Cisdem PDFConverterOCR and DuplicateFinder 60% off
We combine two flagship products of Cisdem, PDFConverterOCR and DuplicateFinder, which give you the ability to covert normal or scanned PDF, find and remove duplicate files on Mac. People who know something about Cisdem will know our original price for those products. Only in our special offer, can you get two products by $33.99, or else you will need to pay $89.98, then why not?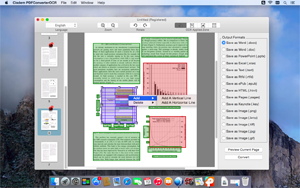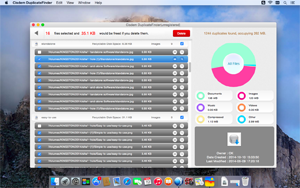 Save 50% money on Cisdem ContactManager for Mac
It's time to send holiday wishes again, and you need check your OS X Contacts to ensure those you care about are listed and delete the wrong information or duplicates. It's a tedious and boring job, isn't it? Didn't you do the same activity every year about this time? It's time to find a fast and convenient method. Cisdem ContactManager will help you out. With screening conditions and exports, you can analyze and fix problems with OS X Contacts and export Mac Address Book to CSV, vCard, TXT, Docx, HTML, Excel, Numbers, and Pages format for easy Contacts back up or sync.
More important, ContactManager is available for $9.99, compared to its original price, you will save 50% money, it is a great deal, right?
Cisdem's promotion stared on November 8, and it will ends on November 30, you have enough time to consider buy or not. But you still should pay attention to the deadline, after all, opportunity knocks once, and the neighbors the rest of the time.

Jose specializes in reviews, how-to guides, top lists, etc. on PDF, data recovery and multi-media. On his spare time, he likes to travel or challenge some extreme sports.