Black Friday was over, did you buy the things you love? For office works, they usually spend this four-day weekend on getting together with their family, so they don't have more time to shopping like students. I am so sorry about that you miss Black Friday. But don't be sad, Cyber Monday is your second opportunity. This time, you have no reason to miss it again.
What is the most recommended of this promotion? Of course, our Holiday Giveaway is the most worthwhile to have a try. You know, PDFtoPagesConverter's original price is $29.99, but you can get it for free now. You only have to input your email address, we will give you free code.
PDFtoPagesConverter for Mac is a tool to convert PDF to editable iWork Pages quickly and preserves the original text, images, layouts, hyperlinks, tables, and graphics with high accuracy. After conversion, you can easily edit or reuse the PDF content on Pages or turn on iCloud so the documents you create are kept up to date across all your devices.
The main feature of PDFtoPagesConverter:
Convert PDF files to editable iWork Pages.
Time-saving batch conversion - convert up to 50 PDFs at one time.
Flexible partial conversion – only convert the selected content for fast reuse.
Available to convert encrypted PDF files. Convert a 100-page PDF file within a minute.
Edit PDF files and take advantage of Pages for iCloud.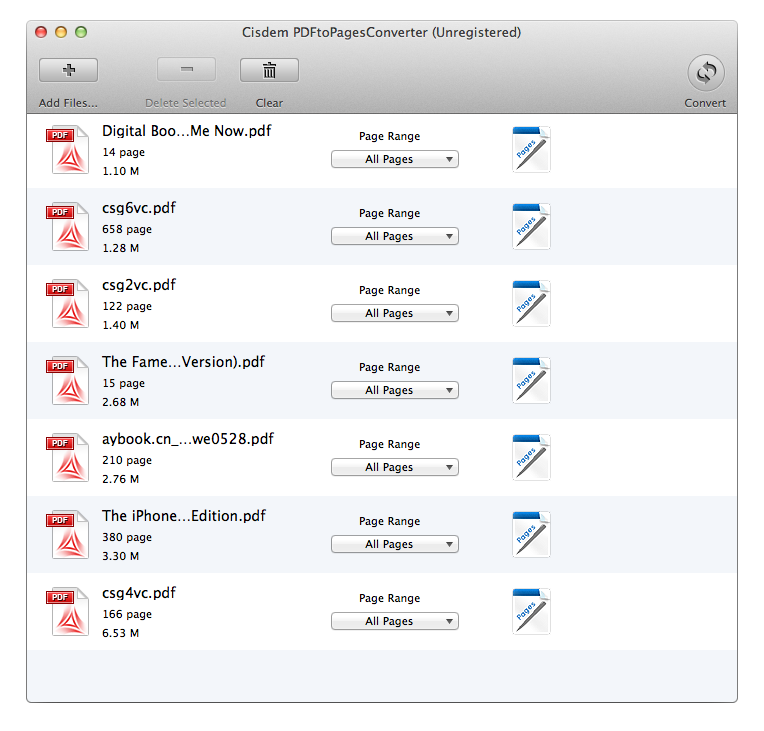 Besides on Holiday Giveaway, we also supply Crazy Bundle Deal and Less – Price Break for you. There are 2 Bundle Deal, PDFCompressor + PDFPasswordRemover and PDFConverterOCR + DuplicateFinder. The reason why we choose those 4 products to bundle is they are our star products. About this promotion, their price comparison is also worth to pay attention.
The original price: PDFCompressor = $24.99 and PDFPasswordRemover = $24.99. But the price right now: PDFCompressor + PDFPasswordRemover = $14.99.
The original price: PDFConverterOCR = $59.99 and DuplicateFinder = $29.99. But the price right now: PDFConverterOCR + DuplicateFinder =$33.99.
About Less – Price Break, we also prepared a strong item for you, it is PDFConverter. During the Cyber Monday, you can save 50% money to get this strong PDF converter. With this application, you can use PDF Converter for Mac to Convert PDF files into Microsoft Word(.docx), PowerPoint(.pptx), ePub, RTFD, Text, HTML, Keynote, Pages, Images and more!
The whole promotion of Cyber Monday will last three days, from December 1 to December 3. There are 6 products, 3 ways of promotion, I am sure that you can find something suiting you.

Peter has always had great enthusiasm for writing, programming and web development. He likes writing about software and technology, his works are featured on some tech blogs or forums like Tom's Hardware, CNET, etc.