MacRumors reported a new that Apple is planning to launch its new iPads on October 24. The new iPad people have been waiting for, will become available for purchase on Friday of the following week. The new tablets expected to be unveiled on Thursday in the past turned out to be a rumor.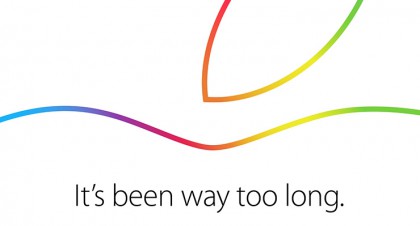 Citing a reliable source, the company has already begun shipping mass quantities of new product into the U.S. Although there is no extract source show the specific product being shipped is new iPad. Given timing and context, the product is almost certainly tablets. At the schedule time, maybe we will see the iPad Air 2, the Retina iPad mini 2, or both.
The day is an unusual one for Apple according to Apple's usual strategy for such launches since Apple announced the iPad Air and Retina iPad mini on October 22 of last year. Undoubtedly, Apple will use the event to unveil a more powerful iPad Air. It reportedly carries a thinner profile and higher resolution display. And it is also likely that refreshed iPad mini, new iMacs with Retina display, and iPod, Mac mini and Apple TV lines are all due for updates.
So far there is no a reliable source about pre-orders. But according to conjecture of MacRoumors, if Apple does offer a pre-order period, it will likely start very soon after the event in order to allow shipments to be positioned for delivery on launch day.

Megan has an impressive deal of experience with Mac software and has the ability to explain tech stuff in a simplified, straightforward and easy to understand way.