According to a report by Re/code's John Paczkowski, who correctly predicted the timing of Apple's Sept. 9 event, and who is thought to have terrific sources within Apple. Tim Cook and his team will be holding an event on October 16th at Apple's Town Hall Auditorium.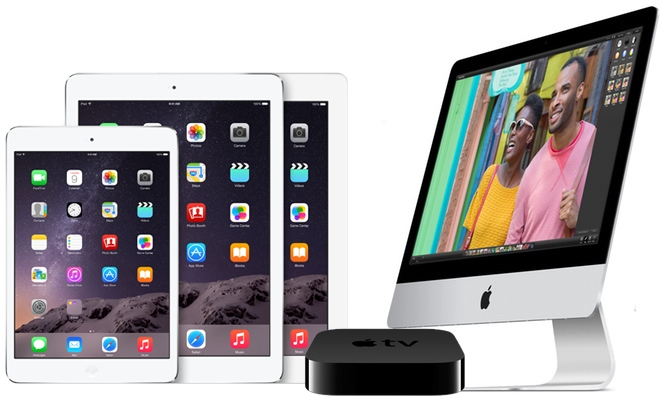 "Apple has a few more new products to unveil before the year is out, and it plans to show them off in a couple weeks. Sources tell Code/red the company will hold its next special event on Thursday, Oct. 16 — not the 21st. Headlining the gathering: The latest updates to its iPad line, along with those new iMacs that 9to5Mac told us about earlier this week. Also: OS X Yosemite. Given the breadth and spectacle of Apple's September event, this one will be a more laid-back affair held at the company's Town Hall Auditorium in Cupertino, without any mysterious white structures and awkward one-song concerts. Apple declined comment."
Recent rumors have suggested that Apple's next-generation iPad Air and iPad Retina mini are both expected to come with updated processors and support for Touch ID, It's also highly likely that the new iPads will boast the same A8 processor found in the new iPhone 6 and iPhone 6 Plus.
Also expected to take a prominent role at the event is the Retina iMac, which is widely expected to come with a "5K" resolution of 5120 x 2880.
As for OS X Yosemite - Apple's upcoming Mac operating system update. Yosemite was first showcased to developers at Apple's annual Worldwide Developers Conference this summer, and is scheduled to launch in the fall. It's likely that Yosemite will be publicly available either directly after the speeches or via the Apple servers the following day.

Jose specializes in reviews, how-to guides, top lists, etc. on PDF, data recovery and multi-media. On his spare time, he likes to travel or challenge some extreme sports.