It has been several weeks that Apple released new products, many people don't buy them yet for their little expensive prices. When to buy Apple's new products can save more money? Upcoming Black Friday-the day after Thanksgiving holiday in the U.S. is the best choice for you. Are you ready for this shopping carnival? Let's see Apple's Black Friday deals on 2014.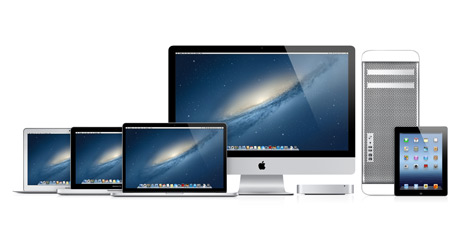 iPad Air
Believe it or not, although the new iPad Air released soon, it will see discount. Actually, major shopping websites all published their discount to attract customers. Best buy, will discount all models of the just-released iPad Air 2 by $100. Meanwhile, Target's specials will include a $140 store gift card with the purchase of a 16GB iPad Air 2 (which lists for $499). It means that you can get iPad Air 2 at the price of $359 with the gift card. Compared to others, Walmart offers a minor discount, it is also likely to supply gift card, about $75 to $100.
What's more, the older iPad Air also cuts its price. Walmart announced that a 2013 16GB iPad Air for $397 along with a $100 store gift card (effective price $297). People who like it should take the time to obtain.
iPad mini
Hearing about that iPad mini will not discount this year, I am very sad. But according to the new publishing form shopping websites, Best Buy will cut prices of the smaller iPad Mini 3 by $75 at Black Friday, Target will offer a $100 card with a 16GB iPad Mini 3 or iPad Air ($399 each). Walmart doesn't give relevant information, but it revealed its Black Friday deals: a 2012-era non-Retina 16GB iPad Mini for $199 with a $30 gift card (effective price $169).
MacBook Air
Facts proved that Black Friday is the best time to buy Macbook Air, because retailers all shaved price for the past two years. Although this year nobody can tell you a clear discount, the relevant phenomenon shows that it might at least drop to $799 (a price we already saw this summer during Best Buy's back-to-school sales).
iPhone
Rather than excepting see deals from Apple, why not turn to retailers and wireless carriers, like Best Buy, AT&T, and Sprint. Their discounts are usually quite high, sometimes up to 50% off. In order to grab more customers, retailers will hold various of promotion activities, for example, offering special promotions, trade-in offers, or bundled gift cards. So keep your eyes peeled during the 2014 Black Friday season, you can pick up a new iPhone at crazier savings.

Peter has always had great enthusiasm for writing, programming and web development. He likes writing about software and technology, his works are featured on some tech blogs or forums like Tom's Hardware, CNET, etc.