Creative software company Adobe made waves last week at Adobe MAX 2014. Speakers, sponsors, and exhibitors from across the world met in LOS ANGELES, Calif, Oct. 6, 2014 to discuss the future of design technology.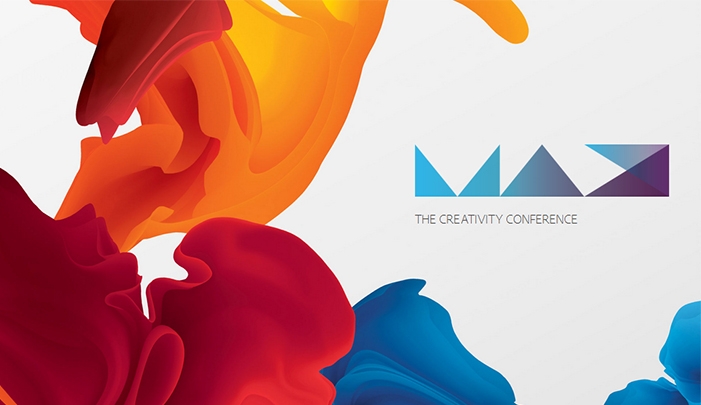 Adobe's announcements and demos indicate While some improvements have been made to Adobe's desktop apps, communication between apps, both on mobile and desktop, seems to be one of the key things Adobe is focused on. Below, you'll find all of the new features added to Photoshop, Illustrator, Indesign, and some new iOS mobile apps that integrate with many of Adobe's applications.
New Creative Profile
First up, and most critical to the updates on the software side, is the new Creative Profile content synchronization service.
"This Creative Cloud release includes a new Creative Profile that connects creatives to their work, to the assets they use to create, and the communities that matter to them – no matter where they are. Files, photos, colors, brushes, shapes, fonts, textstyles, graphics, and any other assets are always at their fingertips. This new Creative Profile moves with creatives from app-to-app, and device-to-device, so assets automatically appear when they need them, in the right context."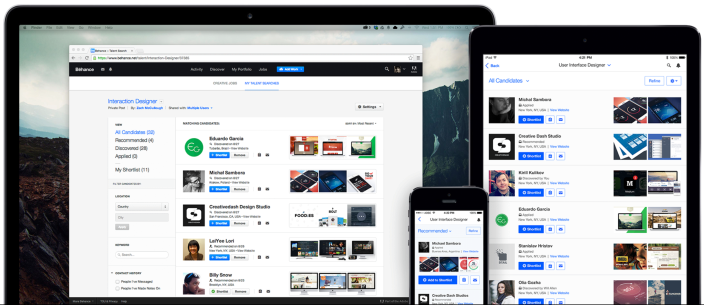 Blending nicely with the existing Creative Cloud sync service, The Creative Profile feature also joins a slew of new and revamped mobile apps from Adobe. The new app line-up consists of Illustrator Line, Illustrator Draw (formerly Adobe Ideas), Photoshop Sketch, Photoshop Mix, Lightroom Mobile (both now available on iPhone as well as iPad), Premiere Clip, Brush, Shape and Color (formerly Adobe Kuler).
All of these apps are available to download on iOS from today, and Adobe's Scott Morris has said that the company is working to add Android capabilities to its Creative SDK to allow it to create Android versions of some of its apps, though which apps will become available on Android is still to be decided.
Adobe's Desktop Apps Improvements
Photoshop CC: Improved Guides, Mercury performance boosts.
Illustrator CC: New Curvature tool, new Join tool, area-type auto sizing.
InDesign CC: Colour Theme tool, Interactivity in fixed layout EPUBs, EPUB interactivity preview panel.
Muse CC: SVG import, Synchronised text, Secure FTP support, Find and replace.
Premiere Pro CC: Search bins, Consolidate and transcode, multiple project workflows, GoPro Cineform support.
After Effects CC: Enhanced 3D pipeline, enhanced Anywhere collaboration, usability enhancements.
Dreamweaver CC: Live View updates, Live Guides, Starter template, 64-bit support.
Flash Pro CC: Improved WebGL support, Custom brushes, Import SWF, Animation Guides, Custom platform support.
Edge Animate CC: Optimised project output, asset organizer.
The Adobe MAX is an annual event held by Adobe Systems in North America, Europe and Japan. The purpose of the event is to promote the latest Adobe releases to those in the computer design and development industries.

Rosa has worked in Mac software industry for more than eight years. She believes that the purpose of software is to make life better and work more productively. In addition to writing, Rosa is also an avid runner.