2017 Easter holiday is coming! Happy Easter! From the Easter Bunny to Easter egg hunt and parades, you always enjoy the holiday. It's also a great fun to watch Easter movies with your kids and families. Here are 5 best Easter movies for kids, but if you and your kids want to watch them whenever and wherever, you'd better download and convert them with a video converter first. May all of you have a great time in watching these best Easter movies!
How to Download the Best Easter Movies on Mac
If you are looking for the 5 recommended best Easter movies in this article online for your kids, you can find them on YouTube. But there is no 3D watching experience at all when watching Easter movies online. And if you want to watch them with your kids offline or on your phone, downloading these best Easter movies from YouTube on your Mac computer is a good idea.
Cisdem Video Converter for Mac allows you to download online videos from websites like YouTube and convert any video to multiple formats, rip videos to DVD at extremely high speed. It also converts 2D to 3D movies with several clicks. Try Cisdem Video Converter on Mac below to download Easter videos from YouTube and convert them to your phone supported video formats. Thus your kids can watch them whenever and wherever.

Free Download
5 Best Easter Movies to for Kids to Watch
1.Rise of the Guardians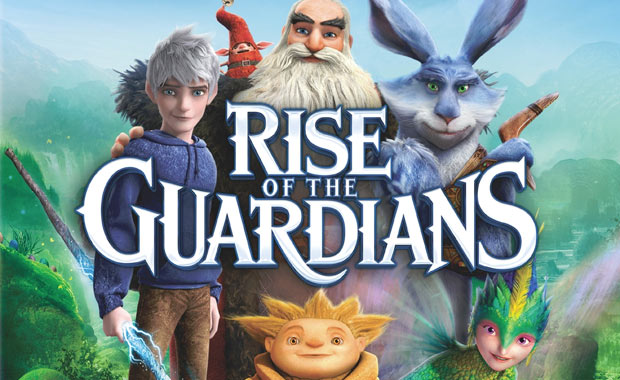 Ratings: 7.9/10
Initial release: 2012
Directors: Peter Ramsey
Running time: 97 minutes
Synopsis: This movie is directed and based on William Joyce's The Guardians of Childhood book series and The Man in the Moon short film. It tells a story how immortal Guardians like Santa Claus, the Easter Bunny and the Tooth Fairy fight against an evil boogeyman who schemes to overthrow the Guardians by obliterating children's belief and hope. A winter sprite named Jack Frost helped and saved the Guardians from the trouble.
2. Hop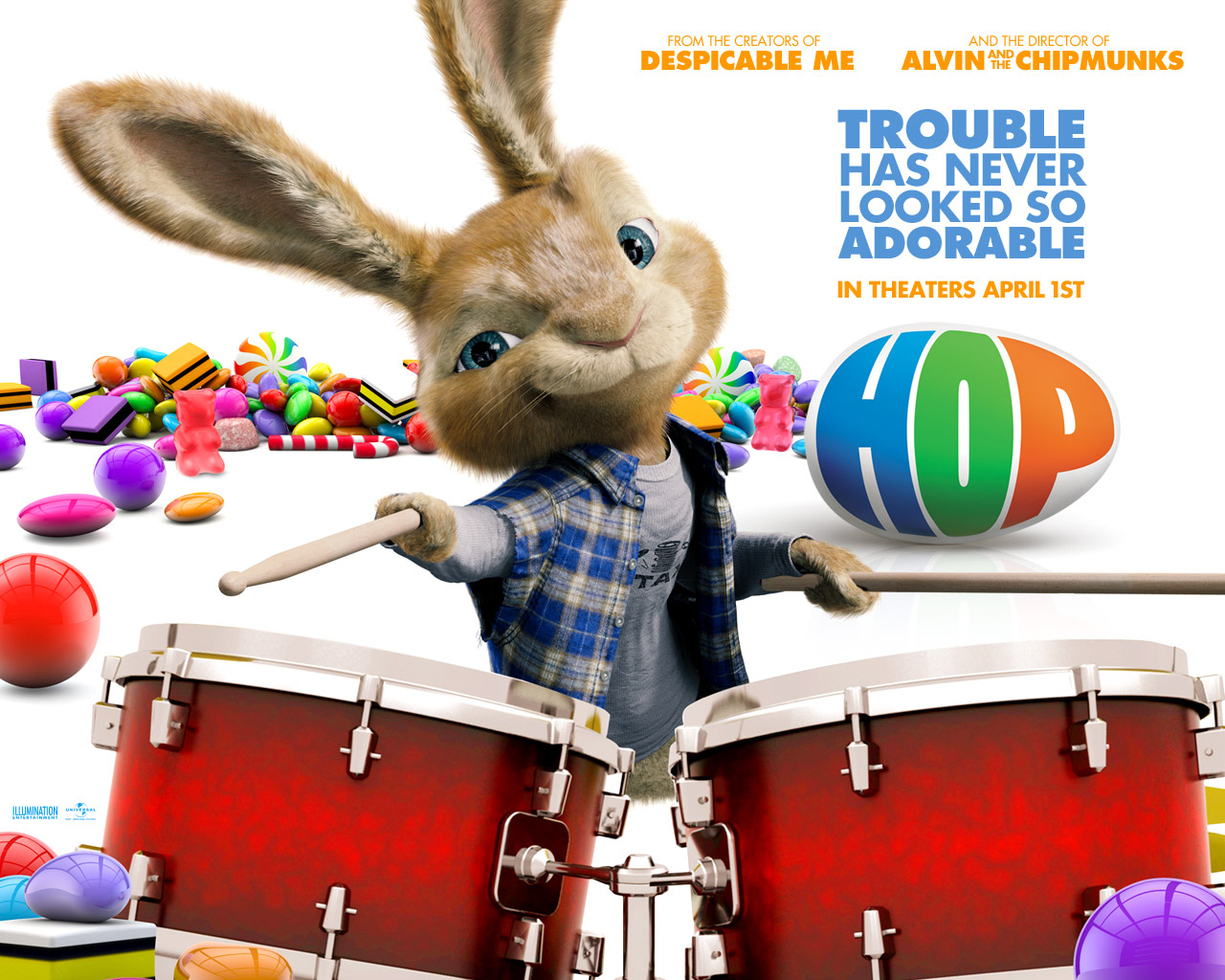 Ratings: 8.3/10
Initial release: 2011
Directors: Tim Hill
Running time: 96 minutes
Synopsis: From the same makers of Despicable Me, this time, it's about achieving one's dreams. It is a comedy full of candies. On the Beneath Easter Island, there is a giant factory that manufactures the world's Easter candy. E.B., son of the popular rabbit, was destined to be the Easter Bunny, but all he wanted to do is rock! So, he runs away to Los Angeles to look after his famous drummer dream.
3. VeggieTales: 'Twas the Night Before Easter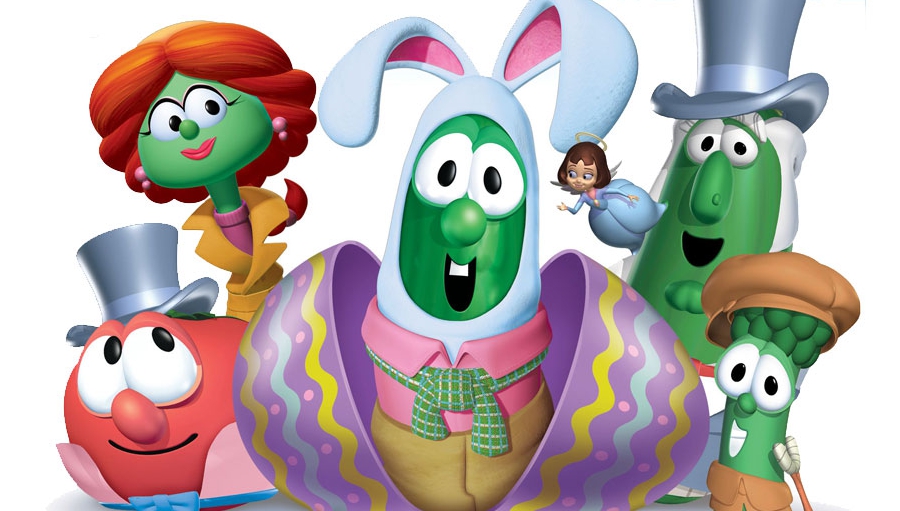 Ratings: 7.6/10
Initial release: 2011
Directors: Mike Nawrocki
Running time: 76 minutes
Synopsis: TV news reporter Marlee Meade desires to find a way to help people. She tries to save an old theater by putting on a musical show called Up with Bunnies. To succeed in the competition with local church show, she makes a big mistake and gets herself in a big trouble. Will it teach her a lesson? Does she understand the real meaning of Easter in the end?
4. Here Comes Peter Cottontail: The Movie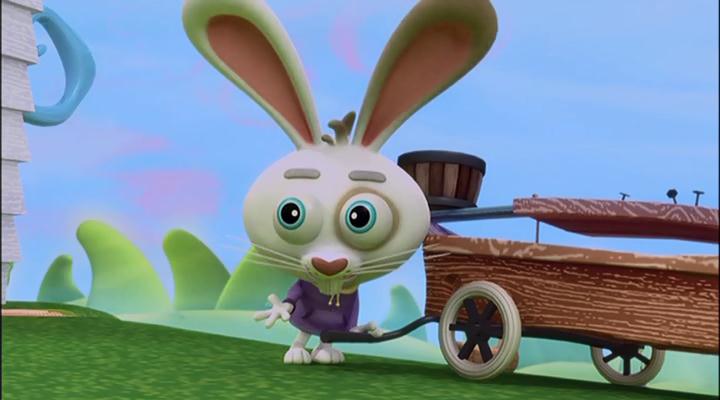 Ratings: 7.8/10
Initial release: 2005
Directors: Mark Gravas
Running time: 76 minutes
Synopsis: A bunny called Irontail schemes to turn winter as the only season, after he failed to become the next Easter Bunny to Peter Cottontail. Peter's son, Junior, and his friends struggles to stop him and save the spring.
5. Winnie the Pooh - Springtime with Roo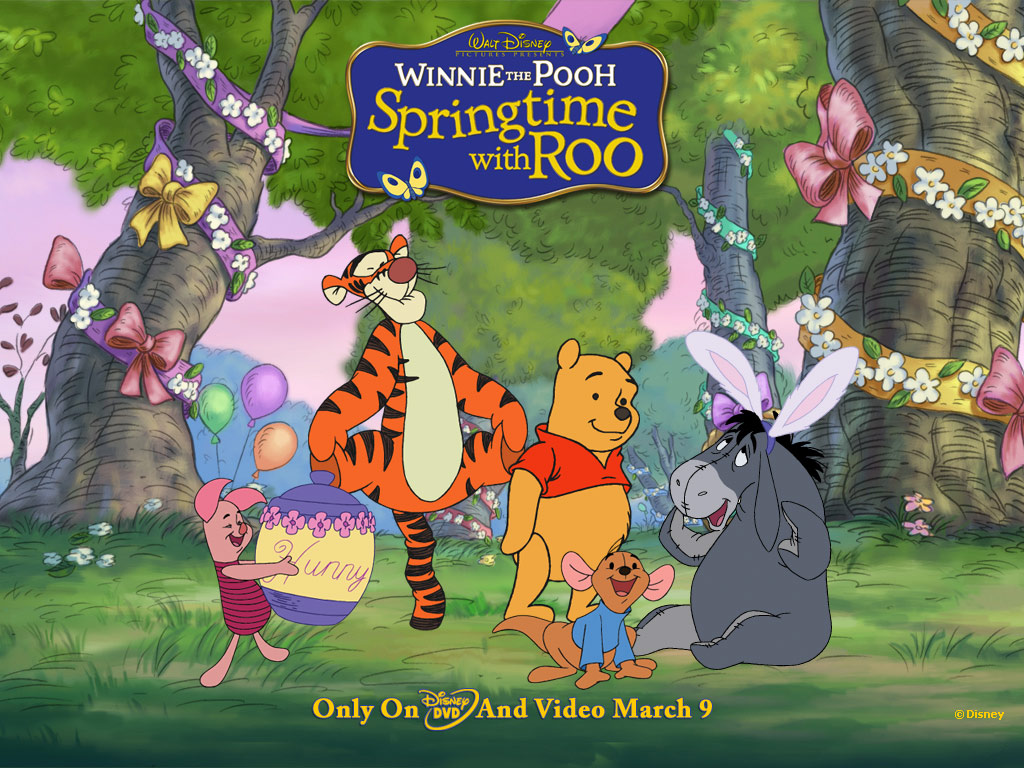 Ratings: 8.1/10
Initial release: 2004
Directors: Saul Andrew Blinkoff, Elliot M. Bour
Running time: 65 minutes
Synopsis: It's Easter Day, and everyone is excited. But Winnie the Pooh and friends find that Rabbit has no interest in playing Easter bunny this year, which declares that Easter is canceled. They are very sad and plan to remind Rabbit of the fun of Easter. Will they spend a delightful Easter together this year?
Would you like to create DVDs out of your personal collection of video files? Cisdem DVD Burner can help! With it, you can easily and quickly personalize and burn your DVDs with Video, Audio, Subtitles and templates. Get extra 20% OFF if you own one of other Cisdem Softwares.

Rosa has worked in Mac software industry for more than eight years. She believes that the purpose of software is to make life better and work more productively. In addition to writing, Rosa is also an avid runner.