Do you want to safeguard your personal privacy on Mac? Hinging on how significant the information on Mac is to you, encrypting information is the best choice and you may therefore be taking a chance to find reliable ways to come true it. One of the popular solutions is TrueCrypt for Mac, but what's that? Is it credible enough? Are there any TrueCrypt alternatives which are better than it? In this article, we will give you the most detailed introduction.
I have split the contents up into three parts:
What is TrueCrypt for Mac?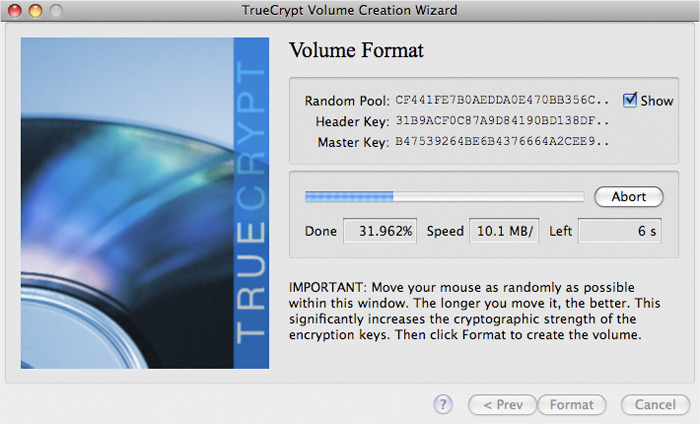 TrueCrypt for Mac is a brilliant and smart program to protect data from prying eyes. You can use it to lock the whole file system, including meta data, free space, file names, folder names, contents of every files and so on. In addition to providing powerful data protection, TrueCrypt also recommends complicate passwords, deletes operation steps of the encryption process and go to show the merits of hidden volumes. I have to stress, it's mainly designed to establish and sustain an on-the-fly-encrypted volume. In spite of nonintuitive interface, TrueCrypt for Mac still gets the praise among public due to its formidable functions.
Why Need Look for the TrueCrypt Mac Alternative?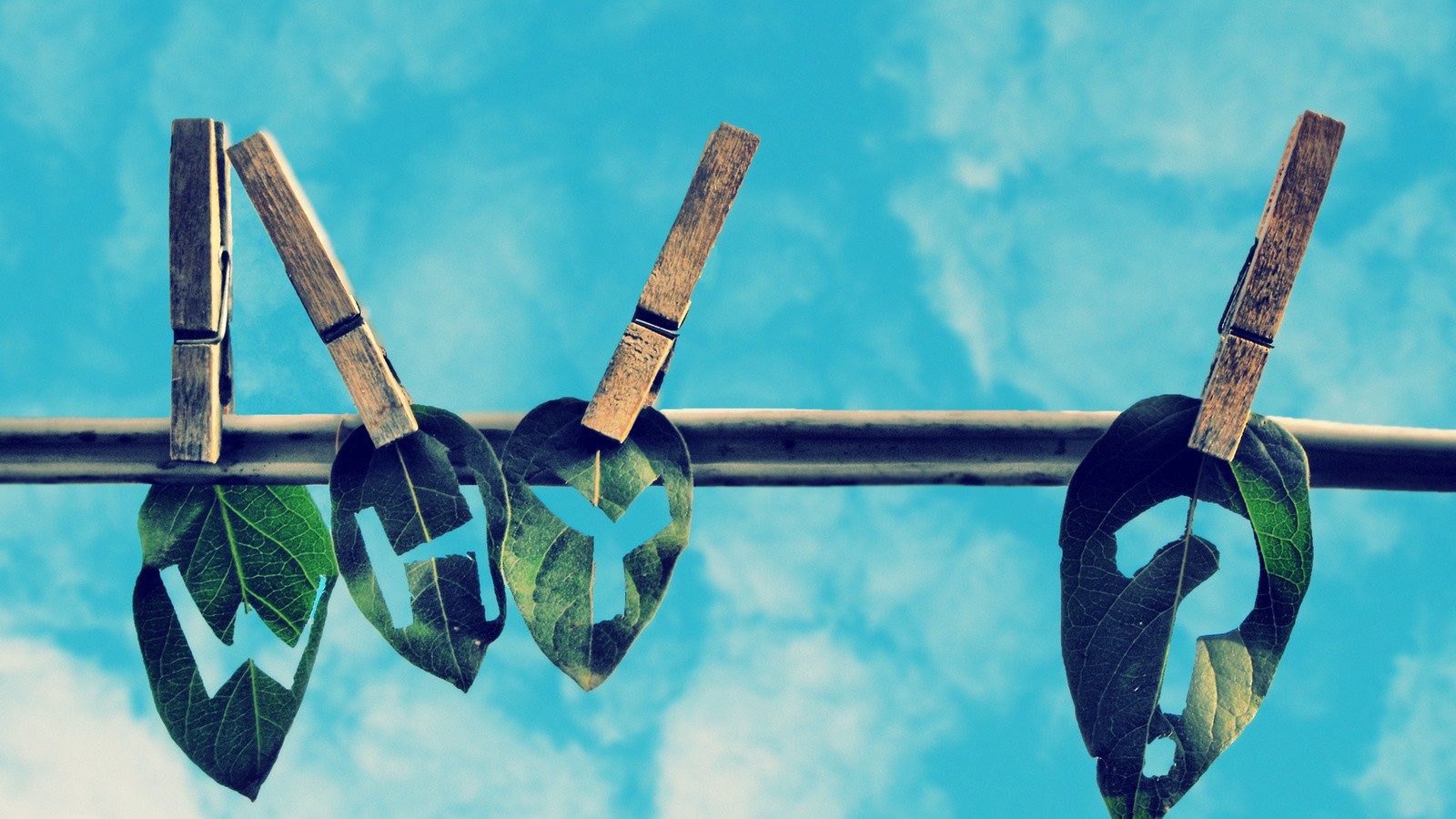 The first nightmare TrueCrypt came across was being audited. iSEC Partners is responsible for reviewing the software. In the original report, the company revealed discovering eleven security issues, but they did not detect any malicious code or backdoors. Unfortunately, good times don't last long, truecrypt.org released an official announcement on sourceforge.net after a short while containing the following messages:
"WARNING: Using TrueCrypt is not secure as it may contain unfixed security issues.."
"This page exists only to help migrate existing data encrypted by TrueCrypt."
"The development of TrueCrypt was ended in 5/2014 after Microsoft terminated support of Windows XP. Windows 8/7/Vista and later offer integrated support for encrypted disks and virtual disk images. Such integrated support is also available on other platforms (click here for more information). You should migrate any data encrypted by TrueCrypt to encrypted disks or virtual disk images supported on your platform."
It is not only for Windows users, but for all of you who are possessing TrueCrypt, including Mac OS X and Linux users. Windows owners can transfer to TrueCrypt alternative BitLocker, then how about Mac owners? What's the TrueCrypt Mac alternative?
What is the Best TrueCrypt Alternative for Mac and How to Use It?
By far Cisdem AppCrypt could be the best TrueCrypt alternative for Mac, which allows to password protect Photo app, Facebook, WhatsApp, Note, Safari and other private apps. This alternative to TrueCrypt for Mac can automatically unlock the encryption applications at a specific time if you have set the time slot in Preference. And to trace who are trying to access your important applications without your agreement, AppCrypt will voluntarily take photos and show the time.

Free Download
Staple Features of TrueCrypt Alternative Mac:
Lock all momentous apps that you want to protect with one password
Configure time schedule to crack locked apps at a appointed time
Auto-exit idle locked apps for safe encryption
Share data with families, friends and colleagues knowing the password in safety
Keep a record of ill-disposed attempts to enter into the locked apps
How to Use The TrueCrypt Alternative on Mac?
1. Download AppCrypt on your Mac
You can download TrueCrypt Mac alternative by clicking "Free Download" button above or visiting the official website. After finishing the installation, launch it by double pressing the icon. Once the interface appears, you will be asked to input a password. Next, it changes to another interface as below. System Preference, Activety Monitor, Terminal and Console are locked by AppCrypt directly. You can also remove these apps away from the list.
2. Safeguard apps with a password on Mac
Add considerable apps to the block list, in that way, you will expect to type a correct password to get into the protected apps the next time. If you give a wrong password, then AppCrypt system will keep tracks of failed attempts with photos, exact times and reasons. Supposing that you don't intend to lock these apps anymore, you are able to move them out by pressing the delete key.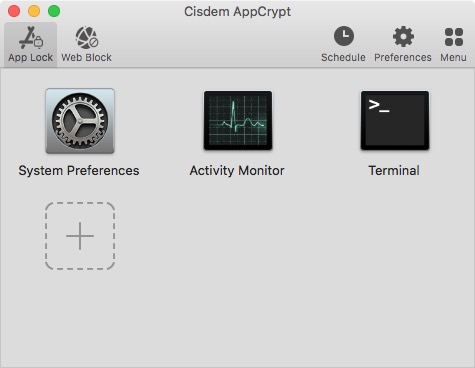 3. Set Preferences
Preferences provides a few options such as Capture photo with failed attempt. In the Password section, you can change your password and set a new one.
Also, there is a Schedule feature. With it, you can select a time period, then the encrypted apps will be unlocked automatically at that time. It's amazing, don't you think so?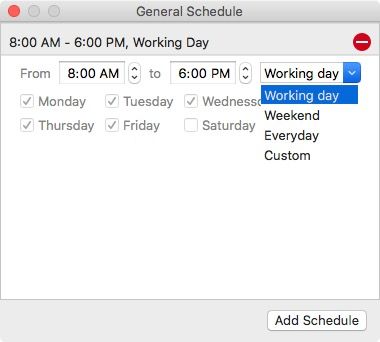 Conclusion
Certainly, there are not two identical leaves in the world, so does application. I did some test with TrueCrypt for Mac and TrueCrypt alternative AppCrypt for Mac. And now, let me share my conclusion with you below:
Interface. As I mentioned before, the interface of TrueCrypt for Mac is complex. For beginners, it seems not easy to use. But the operation of AppCrypt is so simple that even a little child can use it without mess.
Operating Systems. TrueCrypt is compatible with Windows, OS X and Linux operating systems. It is primarily designed for Windows users. However, TrueCrypt Mac alternative only supports Mac system and provides whole-hearted service to Mac users.
Updated Time. TrueCrypt stop updating since Yosemite 10.10 released. So if you are using TrueCrypt to protect your Mac, you will encounter many problems and do not know request who for help. Unlike to TrueCrypt for Mac, AppCrypt is active and constantly developing. If you have any demands and questions, you can send emails to customers.
Functions. TrueCrypt aims to encrypt data "on-the-fly"'. This means that data is securely encrypted or decrypted rapidly before it's loaded or saved. This encryption extends to entire file systems such as free disk space, file contents, file names, folder names etc. With respect to AppCrypt, it mainly safeguards your Mac by locking Mac apps and assist you to find who are sneaking into your private apps. Process and result are very intuitive.
Do you have any other TrueCrypt alternatives to recoomend? Share them with us by leaving comments below!

Rosa has worked in Mac software industry for more than eight years. She believes that the purpose of software is to make life better and work more productively. In addition to writing, Rosa is also an avid runner.