We usually use a large quantity of PDF files in our work and life. So no matter you want to store PDF on your Mac or you need to send them by email, the size of PDF files may be a big headache. We all know, big PDF file will occupy a large amount of storage space, and it is also limited when you send email. Luckily, we can solve this problem by compressing PDF for email on mac. Many developers provide many applications to compress PDF on Mac, but users usually don't know which one is the most convenient. Today, I will share the easiest way to compress a PDF for email on Mac.
Criteria for the Easiest Way to Compress a PDF for Email on Mac
Easy
Yes, the first thing we all take as granted when talking about the easiest solution. It should be easy to get started, simple to process and convenient to operate at anytime, anywhere.
Process Fast
Users want no trouble during the processing, they want all their time consumed on frivolous meaningful yet short. A fast conversion saves time and will not exhaust users' patience, which guarantee a good experience to utilize it.
Save efforts
Users may work on multiple-pages PDF or dozens of PDFs, managing files one by one waste time and efforts. The easiest solution must still work even under complicate or heavy- workload situations.
Satisfying Compression Quality
It is critical to obtain a satisfying conversion quality for users to work without any trouble. The easiest solution should maintain the file quality, or allow users to decide the compression quality.
Authority Recognition
from users and other authorized person/organizations gains authority for the solution. Users need to check to see what users or reviewers say about it before a commercial decision is made.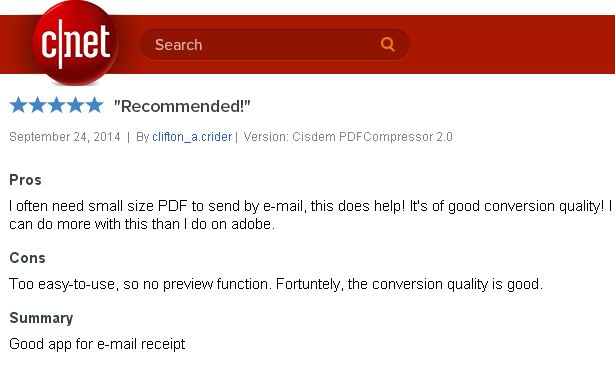 Size
It won'take too much space on your devices, neither hog up too much resources on your Mac. No matter what you are doing concurrently on your mac, it won't be an extra trouble.
Safety
It should not bring virus or any other risks to your properties.
Affordability
Making a PDF smaller is not that difficult, the solution should be of low cost while proving the most valuable user experiences for people.
Here is the Answer: Cisdem PDF Compressor
Basing on all these points above, here comes out the easiest solution to reduce PDF file size on Mac---Cisdem PDF Compressor for Mac.
Cisdem PDF Compressor is an essential PDF compressor and size reducer for Mac users. Featured with a easy-to-use, it can compress all your PDF files on Mac for email while keeping their original quality intact. It offers 4 compression modes for users to manage their PDF size in batch as they like. With this powerful compressor, you can save a lot of space of your Mac and share PDF files with your friends much faster and easier. Also for your information, the size of this tool itself is less than 2MB, which will not slow down your other jobs concurrently done on mac.
Start Using Cisdem PDF Compressor to Compress a PDF on Mac for Email Now!
Now, you have got the tool in your hand, try to shrink your PDFs with Cisdem PDF Compressor and see how it works.
Free download Cisdem PDF Compressor and launch it on your Mac.
Firstly, you need to download Cisdem PDF Compressor, Cisdem provides a free trial for all of you. So you can click the "Free Download" button to try it for free. Then you need to install it on your Mac, and you need to start to run it.
Free Download
Add your PDF files that You want to Compress for Email to Cisdem PDF Compressor.
Click the "Add Files" button to add your PDF files to Cisdem PDF Compressor or you can just drag-n-drop to add. It supports to batch compress PDF on mac for email.
Choose the PDF Compression Mode to Meet Your Need.
Cisdem PDF Compressor provides different PDF compression modes for Mac users, including Minimal File Size(1 dpi), Small File Size(72 dpi), Medium File Size(150 dpi) , Large File Size(300 dpi). Even, you can customize the settings under different pdf compression mode and check real-size of compressed PDF files.
Start to compress a PDF on Mac for Email.
Lastly, you need to click "Compress" button to start to compress a PDF on Mac for email. Cisdem PDF Compressor allows users to compress a 500-page PDF file within 1 minute. Just wait a second, you will get your compressed PDF files. So convenient, right?
Continue to Compress a PDF on Mac for Email......
Well, it should do exactly what it says. Using Cisdem PDF Compressor, you will finally get compressed files with the expected size and good quality, nothing is missed. Go on to email it as needed.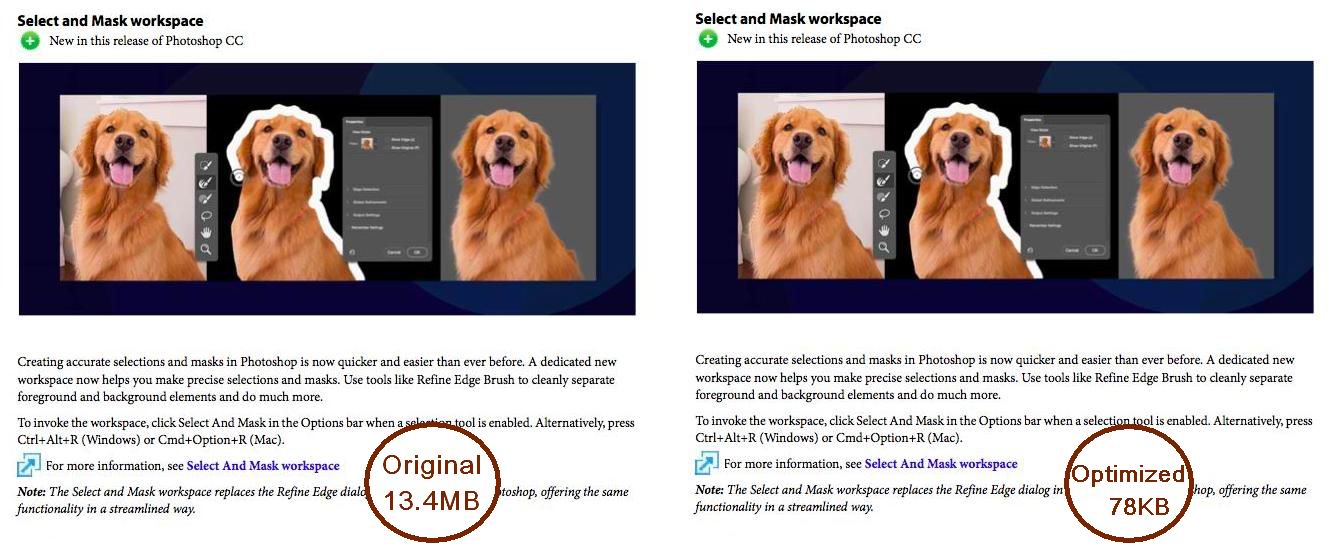 Megan has an impressive deal of experience with Mac software and has the ability to explain tech stuff in a simplified, straightforward and easy to understand way.