Most of us prefer to save a file as PDF, because PDF works as the best carrier to present information highly close to our expectations. There are many tutorials about saving Microsoft Office as PDF, e.g. save a Word as PDF, yet, as the format varieties of information storage and distribution increase, the needs to save file in more than just Microsoft Office and Images formats are also growing, we need to save file in different formats as PDF as well, like Text, CHM, ePub, RTFD, HTML, etc.,while with nice formatting maintained.
Best Assistant: Cisdem PDFMaster for Mac ($69.99)
To save a file or multiple files as well formatted PDF, you will absolutely need an expert who is dedicated to solve formatting issues technically. Those tools capable of saving files as PDF, we call them PDFCreator or PDFConverter, they are designed to create PDFs out from your selected files, with powerful features like batch conversion, partial conversion, merging all files into one PDF, like Cisdem PDFMaster for Mac.
Cisdem PDFMaster is a professional tool to save single or multiple files as well formatted PDF, including Word, PPTX, CHM, HTML,ePub, Text, RTFD, Images. Besides, it offers rich tools to work on a PDF, you can use it to convert, edit, compress, merge, split, encrypt and decrypt PDFs.

Free Download
Steps to Save File(s) as PDF Easily on Mac
Import single or multiple files
Go to PDF Create in the main interface.
Import PDF Files.
Upload files into PDFCreator by drag&drop or directly click "+" icon to import files;
Adjust setting to customize "Save as" process
Customize the output name and output folder. Also turn the "Merge" feature ON if you want to combine all these files into single PDF.
Start creating PDFs
Click "Create" to start to save all the imported files to PDF. You will find the PDF will be ready in your output folder.
Alternative: Soda PDF Reader Mac ($7.0/Month)
Soda PDF Reader for Mac is a PDF reader, allowing users to open, view, print, create, annotate and fill PDFs for Mac OS X v10.5, 10.6, 10.7, 10.8, 10.9, 10.10. You can create PDF from Microsoft Office and Image files.
Download the free trial on its official website, install and launch it on your mac
Click "Create" to import files for pdf creation. You can import Microsoft Office and image files
Save the files in PDF format
If you want to further edit on the PDF file, go to Edit and make modifications as needed, or manage the files with other tools, like annotation, filling forms, etc.
Browser Tool: Google Docs(Free)
Google, works as, not only the most popular Search Engine, but also a great provider to offer online free service to collect and process information, such as Google Drive, a file storage and synchronization service. As a part of Google Drive, the Google Docs, a web-based tool to manage files online, though with a size limit of 50MB, makes office work much easier. It allows users to open Microsoft Office(Word, Excel, PowerPoint), Text, PDF, images, HTML files, etc, also let users create and edit the supported files.
Login into your Google Account, if you don't have one, sign up to get one;
Go to Google Drive;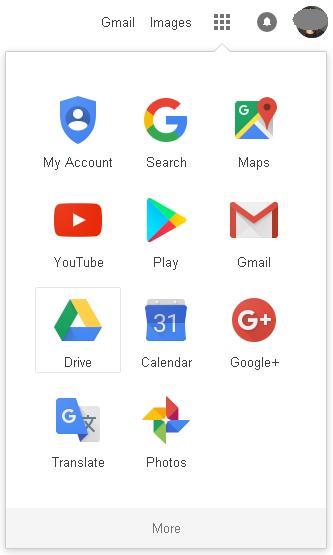 Upload File to Google Drive
Click New>File upload to import files into Google Drive
Save file as PDF in Google Drive
Once the file is imported to Google Drive, right click on the file and open with Google Docs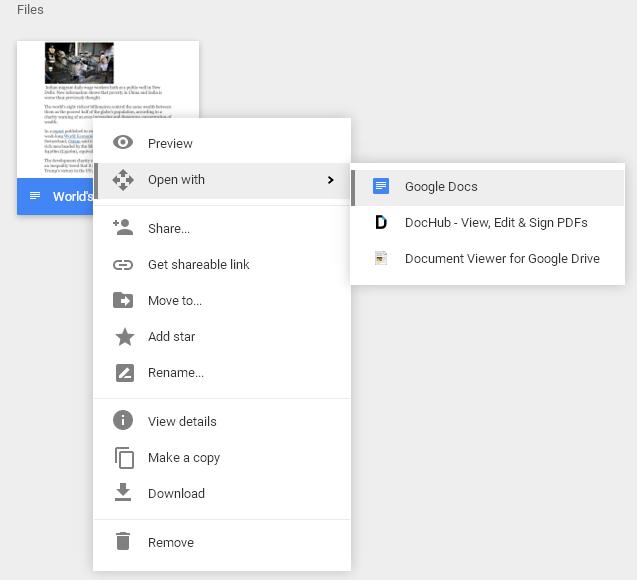 The file will be opened with Google Docs, go to File>Download as>PDF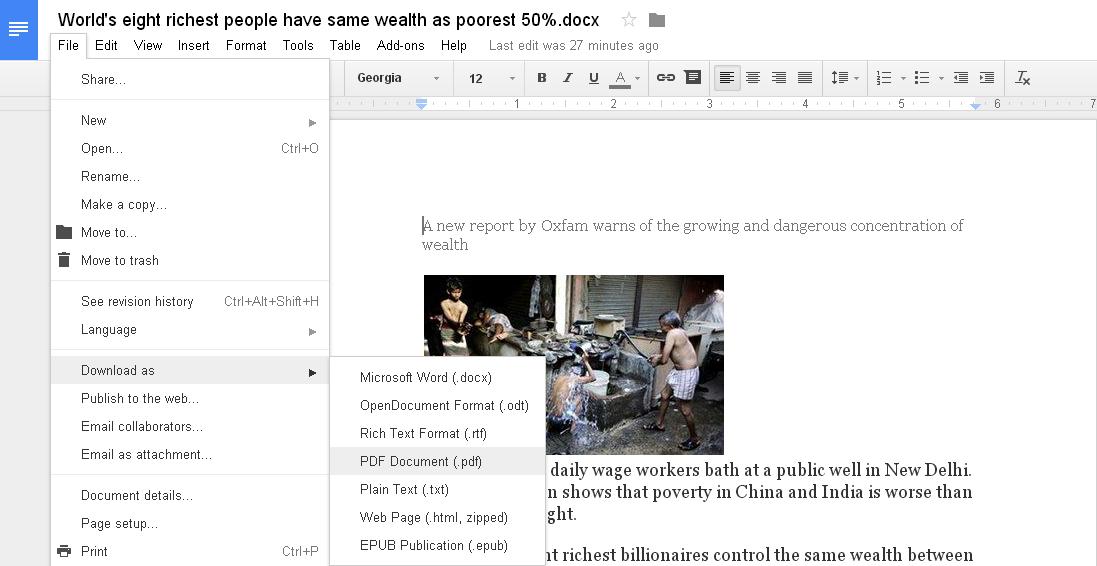 Cons
Size limit, 50MB
Limited supported formats
5 Steps to finish saving a file as PDF is required
No batch "Save as"
Take time to upload files, especially large size file
File quality is scarified a little
Now Over to You……
So, what's your choice? Do you want to the best assistant Cisdem PDFMaster with best results, or a Soda PDF Reader with extended features, even online free solutions to create PDFs? Just decide basing on your needs on file quality, price, user experience, they all have their own advantages after all.

Connie has been writing for Mac productivity and utility apps since 2009. Each review and solution is based on her practical tests, she is aways energetic and trustworthy in this field.