Micro Secure Digital Extended Capacity (microSDXC) cards are the new generation of memory cards, which have been widely-used in devices like smart phones, tablets and digital cameras to help effectively manage large files. However, there are many times when we store many important files in our microSDXC cards, while we find them get lost one day. Here, I'm glad to share with you useful tips on microSDXC card data protection and how to recover microSDXC card data!
Part I. Some common sense about microSDXC cards
In order to make maximum use of the functions of microSDXC cards, it is necessary for us to learn about some common sense firstly.
1.How to distinguish microSDXC card from microSD card and microSDHC card?
To most of us, it's not easy to find the way through a jungle of different terms about microSD card. Actually, there is only a difference in the storage volume:
MicroSD: A classic microSD has a maximum of 2 GB of storage
MicroSDHC: The memory of a mircoSDHC is between 4 and 32 GB
MicroSDXC: The memory of a mircoSDXC is between 32 GB and 3 TB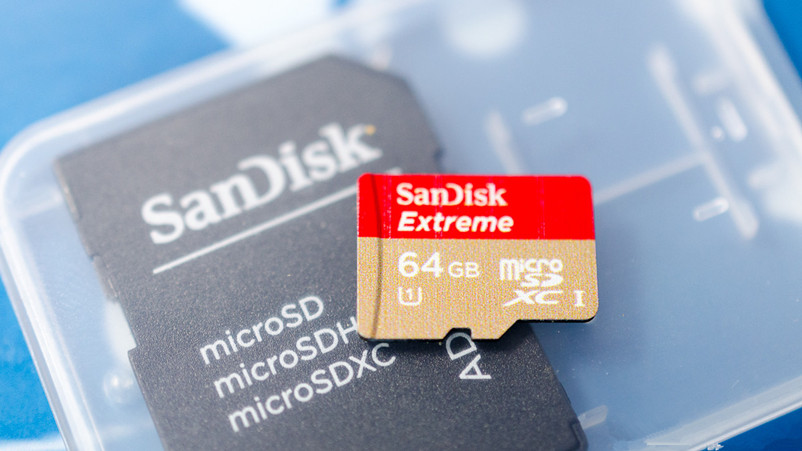 2.What should we do before using a new microSDXC card for the first time?
In general, SDXC memory cards must only be used with SDXC devices, while SDXC devices can use SD, SDHC and SDXC memory cards. Therefore, keep in mind, before inserting your microSDXC memory card into your device, try to make sure that the device is compatible with the microSDXC standard by locating an microDXC logo on the device or referring to the device's user manual or manufacturer information.
Part II. Recommended precautions to protect the data in microSDXC cards
There are many reasons can result in data loss in SDXC cards, such as file system corruption, improper removal of memory card, virus attack, accidental deletion of files. Nevertheless, many of them can be avoided if you take care seriously. You're recommended to follow these tips:
1.Remember to keep a backup of each and every file in case if you want to format your microSDXC card.
2.Keep your devices charged to avoid any interruption during transferring and storing any files.
3. Avoid using "Delete All" or "Delete" option unless it is required. You should check all your files one by one before deleting it from Recycle Bin.
4. Select the best and reliable anti-virus program to protect your Mac from virus. Always scan your microSDXC card after inserting it to your Mac.
Part III. How to recover microSDXC card data on Mac efficiently?
When we lost microSDXC card data, the best way to get the data back is to take advantage of professional data recovery software for Mac. Cisdem DataRecovery for Mac can be a good choice. It allows you recover all files formats such as documents, folders, pictures, videos, audios, emails and so on. During the recovery process, it offers you a chance to preview files before recovering them. With only about three steps you will retrieve data from Mac or other storage devices without the assistance of an expert.
Connect the card to your Mac, also download and run Cisdem Data Recovery.
Free Download
Choose your card and click "Search for lost files" to find lost files.
In the found files, click on the folders to preview each file and check the box before the item that you want to recover.
Finally, click "Recover" to find back your lost MicroSDXC Card Data on mac.
For more information about SD card recovery mac, you can refer to the infographic "The Complete Guide on SD Card Data Recovery on Mac".

Rosa has worked in Mac software industry for more than eight years. She believes that the purpose of software is to make life better and work more productively. In addition to writing, Rosa is also an avid runner.