When you are reading a business document in a PDF format, you are very likely need to edit some points on the PDF page. Though there are some free and online PDF editing services which only provide you with a limited way to edit PDF, the demand for a full PDF editing and managing tool is increasing.
It seems that there are various kinds of tools can complete PDF editing jobs, but to Mac users, they have fewer options. The famous app named PDFpen for Mac has many supporters because it has a bunch of PDF editing features and it cost only one-third the cost (74.95) of adobe acrobat. While, I also discovered that some people are searching for PDFpen alternative for Mac.
Undoubtedly, PDFpen is a famous app and recommended by majority of Mac users. Then, why does someone still ask for an alternative? I guess the reason is that they are blocked by some limitations or inconveniences on PDFpen for Mac.
Part 1. PDFpen for Mac Review
PDFpen is a longtime favorite for editing and annotating PDFs on the Mac. But it do has a few quirks like lacking better control over how files are saved and the OCR isn't yet accurate enough to be useful. Also some Mac users found that, when you need to update PDFpen the a new version, you have to pay an extra $50 for that matter. Based on my experience and some studies, I'm here to give a brief PDFpen for Mac review and see what are the strong points and weak points of PDFpen for Mac.
User interface: The program immediately brings up a menu where the user can select PDF files to edit. A top menu bar which provides numerous editing options like annotating, highlighting, adding URLs, etc. The menu design does appear to be dated, but the program's overall functioning does not make this much of a distraction. The free trial version of PDFpen places a watermark on output files.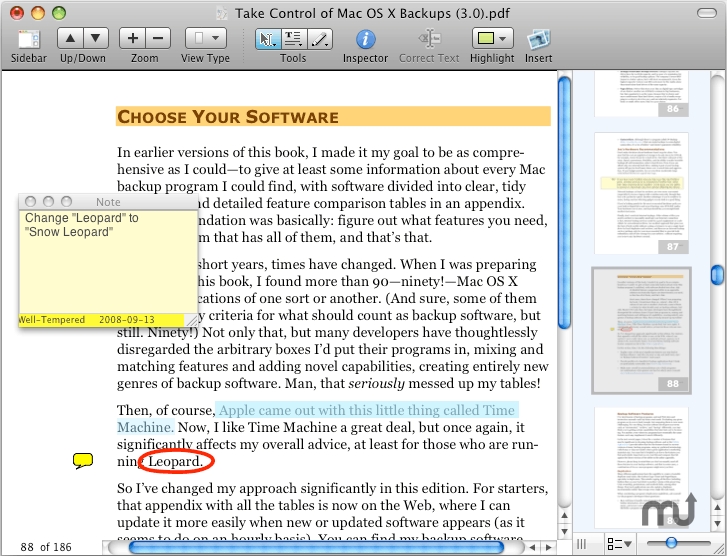 Working with PDFs: The editing bar in PDFpen provides the ability to add text, notes, links, shapes, highlights, etc. You can also use it to work with scanned PDF files. For signing PDF files you can add commonly used imprints and characters and you can upload your own as well. Also, if you work with PDF forms, PDFPen allows you to fill out and save PDF forms easily.
What works well: With PDFpen, you get a full featured product that you can use to edit and sign PDF files on Mac. It provides an excellent PDF-to-Word conversion, and the build-in form-recognition tool makes form creation a snap.
What needs fixing: The Edit tool wouldn't always select an entire row of text in some of the PDF documents that I used for the tests. Also it's word-conversion service requires internet access, and it's OCR function is a bit buggy. Now, we have an overview of PDFpen for Mac. I suppose that some of you are thinking about how to make up the app's disadvantages. Then, do you think is a great idea to try a better PDFpen Mac alternative?
Part 2. What is the Best PDFpen Mac Alternative?
When it comes to managing and editing PDF files, it doesn't get much better than Cisdem PDFMaster for Mac. Which provides 98 percent of the features of PDFpen for Mac while at a much lower price ($69.99, free lifetime update), it's a bargain. Take a look at its salient functions to realize why it deserves you to try.
Editing and Annotating PDF Files on Mac: Drag and drop PDF files to the program, Simply double click on the PDF which you want to edit and enter the editing interface, the app show you with a toolbar which provides all functions for you to edit PDF files like: edit texts, images, markup PDF text, highlight, underline, add sticky note, text box, arrow, line, and free-hand drawings. Read the full guide on how to edit a PDF on Mac.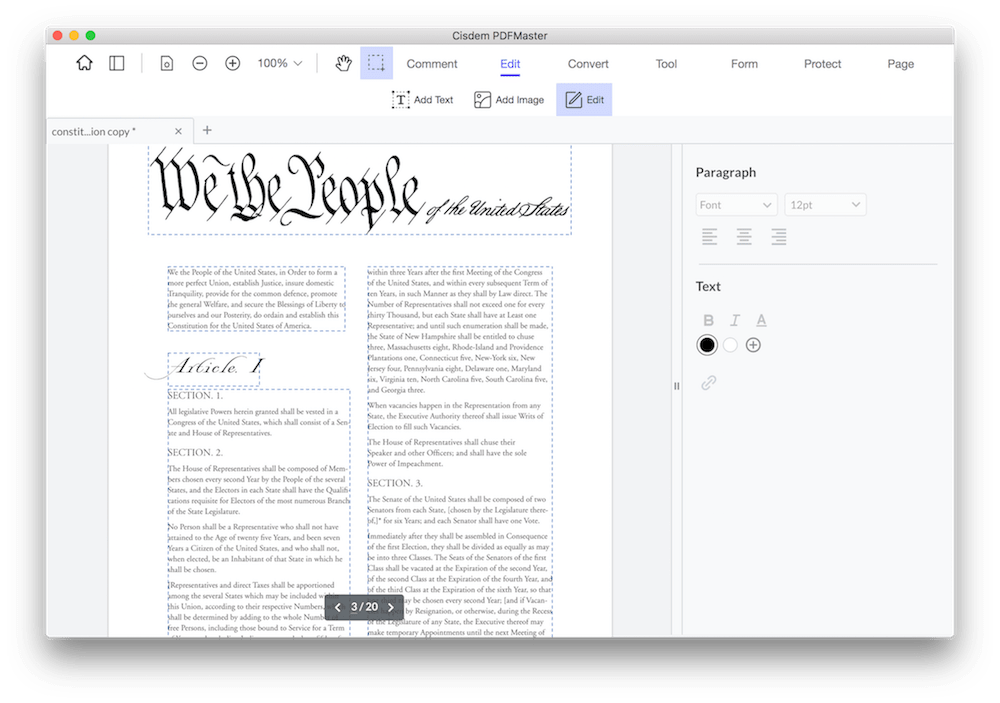 Split, Compress, and OCR PDF: After Adding PDF files for editing, you can easily see options in the top bar menu: comment, form, encrypt, decrypt, compare, OCR, crop and watermark. Whenever you click one of the options above, a pop-up will appear, guiding you through the whole process of doing what you need to a PDF file.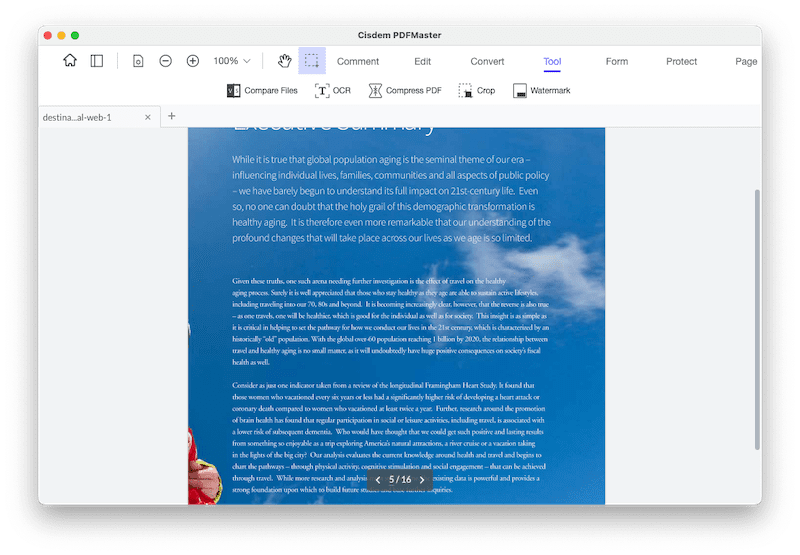 Sign a PDF File on Mac: If you need to add signature to a PDF files, you can use the Signature option in the editing toolbar. Read the full guide on how to digitally sign a PDF on Mac.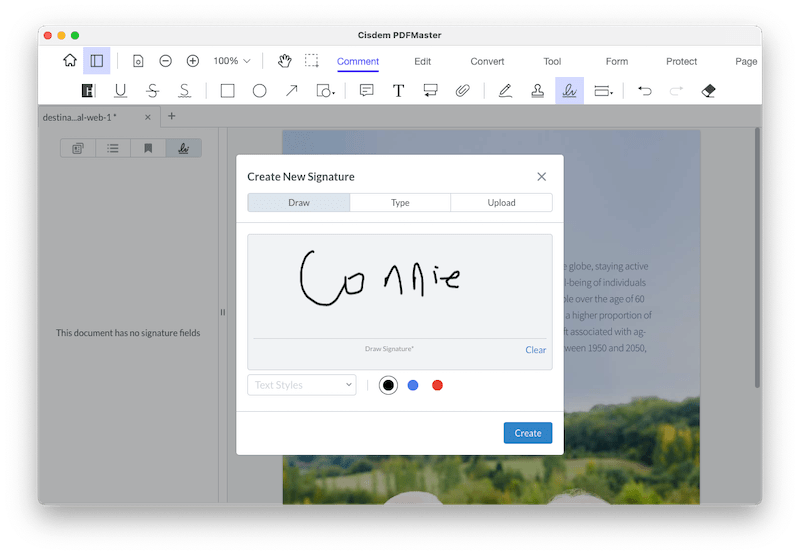 Convert Native PDF files on Mac: The Conversion function in PDFMaster are much more robust than those offered in PDFpen for Mac.With PDFMaster, users can easily convert PDF to Microsoft Word, Text, PowerPoint, EPUB eBooks, HTML, and images, etc.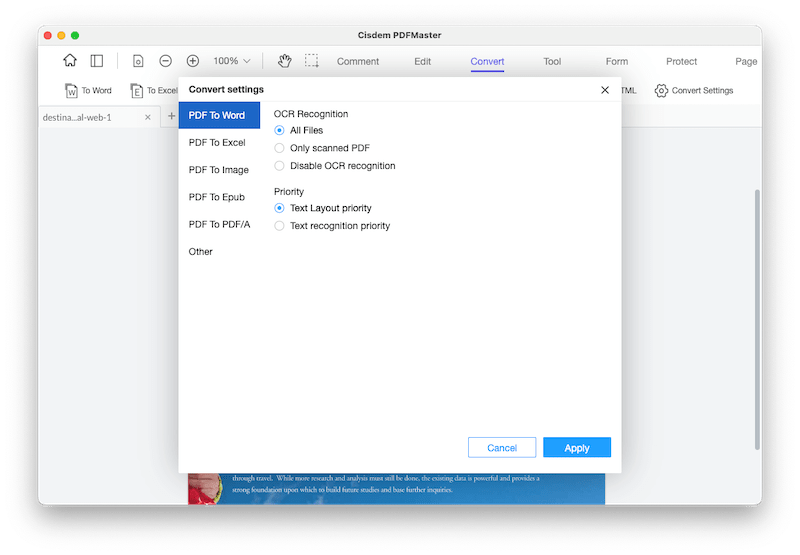 Peter has always had great enthusiasm for writing, programming and web development. He likes writing about software and technology, his works are featured on some tech blogs or forums like Tom's Hardware, CNET, etc.