Nowadays, we can see that almost all devices like digital cameras, mobile phones and the likes mainly rely on memory cards to store data and also move files around from different devices. Just like all other electronic gadgets, memory cards are also vulnerable to be attacked by viruses or other cases that may result in crucial data loss. Therefore, the particular questions regarding how to restore memory card data need to be perfectly answered as frequently as possible.
However, we find that many memory card users often have some misunderstandings on memory cards like SD card and xD picture recovery. Please follow me to go through them before you start your memory recovery by using the best data recovery software.
Part 1: Overview on different memory card data loss cases
All in all, when it comes to memory card data loss, there are usually four situations.
• The memory card get watered, heated or broke off. It can't be read on your Mac and all the data can't be accessible.
• You deleted your data in your memory card and now you need to use them. But you can't get them back and no backup can be found.
• After you have formatted your memory card, you found all the data disappeared.
• You use your memory card among different devices, which are not anti-virus software protected, and one day you find your data lost.
Part 2: Misunderstandings on how to restore memory card data
No matter what situations you're in, try to read the following text firstly before your recovery.
1. Damaged or corrupted memory card data can easily be recovered...
In the case that you found your memory card is corrupted or damaged, you should firstly insert it into your mac and see if it can be recognized. If it is recognizable, it is surely easy to be recovered by using powerful data recovery tools for mac such as Cisdem DataRecovery for Mac. However, if it is not recognized, it is not likely that the recovery can be easily done by using some tools unless you ask help from a professional data recovery company and pay them high fees. Usually, when your memory card is not recognized, it may result from several possible reasons.
• Your memory cards might be corrupted by frequent usage. Card corruption can also lead to non-recognition. If so, it's a remote possibility to get the files recovered.
• If you had inserted your memory card to different electronic devices, it is possible for it to be infected by virus. This can be the reason for recognition failure.
• Perhaps you have stored more files on the memory card than it could hold. It is recommended that you check the storage conditions.
• Perhaps the card reader that you insert your memory card does not want to work. You can try the memory card on another card reader and see if it works.
2. We can use data recovery software for Windows on Mac...
I should say so. In short, OS X and Windows are completely different systems with different architecture, therefore programs won't run on either platform unless they have either been ported across or they have some kind of emulator built-in. However, thanks to the popularity of Macs nowadays, many developers are releasing either dual versions of their applications. Therefore, when choosing the applications for memory card data recovery such as xD picture recovery, you should read the guideline carefully.
3.The principle for hard drive recovery is the same with memory card data recovery...
Okay. At first, let's distinguish the two concepts carefully. Hard drive recovery refers to the repair of the hardware, nevertheless, memory card data recovery, as the name suggests, is the recovery of data in memory card. Before choosing the recovery tool, make sure you've made clear of these two concepts. One point can be confirmed is that only by using software, the damaged hard drive is impossible be repaired.
4.We'd better try free tools firstly to recover lost data in memory card...
The purpose of using data recovery tools is to save your data completely and safely. However, the chance for successful data recovery become less after your first try. It is because that when you use an application to restore data, the data may be overwritten, and if it finally fails, the recovery of next software will become much more difficult. Besides, they say money doesn't grow on trees. When using freeware to restore memory card data, make sure your personal data is protected.
Cisdem Data Recovery for Mac is a well-known tools used for data recovery on Mac. With user-friendly interface, it can be used to restore deleted, formatted, or lost files from virtually any storage device and compatible with Mac OS X 10.9 and later. What's more, the cost performance is satisfactory.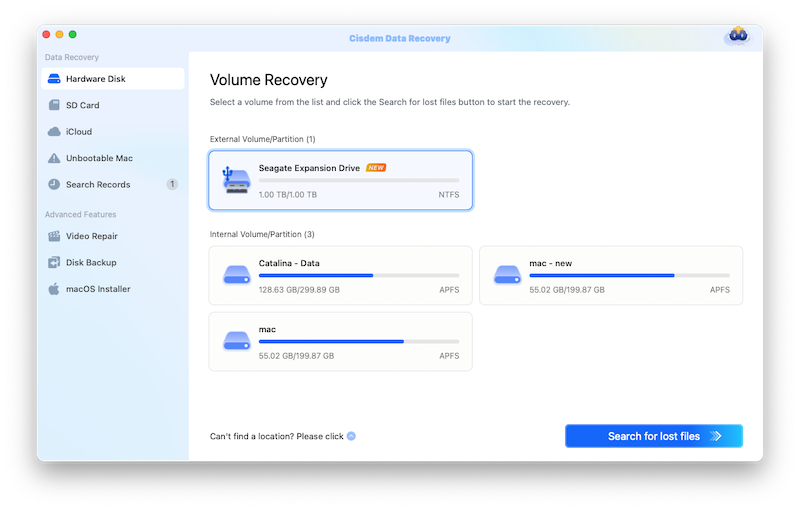 Lastly, my friends, more related reading about card recovery can be found in "SD Card Data Recovery".

Free Download

Free Download

Rosa has worked in Mac software industry for more than eight years. She believes that the purpose of software is to make life better and work more productively. In addition to writing, Rosa is also an avid runner.