After you traditional Easter dinner of ham, lamb, or chicken, the entertainment doesn't have to stop table- side. Gather the family around the couch to unwind for the best Easter movies. Here in the article, we are listing the top 5 best Easter movies for you to watch with your kids and families on Easter Day. You can even watch all these Family Easter movies on iPhone and iPad with a Video Converter for Mac.
Top 10 Best Easter Movies for Families (Ordering in Time)
1. Easter Parade
(1948, 1h 47min)​
Easter Parade is an old American musical movie. It mainly tells a nightclub performer Fred Astaire hires a chorus girl Judy Garland to become his new dance partner and tries to turn her into a star. All the things Fred Astaire does is to make his former partner envy and prove that he has the capable of making any partner a star.
2. Ben-Hur
(1959, 3h 32min)
This amazing 1959 film won an unprecedented eleven Academy Awards, It tells the story of a wealthy Jewish man living at the time of Jesus who is sold as a slave but eventually makes his way home to plot his revenge and encounters Jesus. Nearly every shot is composed like an oil painting by one of the masters.
3. Yogi the Easter Bear
(1994, 46min)
Yogi Bear accidentally destroys the big Easter Jamboree at Jellystone Park. So he starts searching Easter Bunny with Boo Boo for saving the event. However, some crooks have captured the Easter Bunny. Yogi and Boo Boo rescue him and eventually save Jellystone's Easter Jamboree before the arrival of numerous children.
4. Prince of Egypt
(1998, 1h 39min)​
I've always found Dreamwork's The Prince of Egypt to be a rewarding experience on Easter. It tells the story of tells the story of Moses releasing the Jews from Egyptian slavery under the hand of the evil pharaoh Rameses. This story is about God's love for humanity and his desperate desire to draw his people to himself.
5. The Great Easter Egg Hunt
(2000, 47min)​
The Great Easter Egg Hunt does a bang-up job nationally at Golden Films and overseas. This animation is about the story of a confused stuffed bunny rabbit Whiskers leading other toys in search of a cure for his master Peter's illness, so the little boy would get up and move around before Easter. After persistent efforts they finally runs into the real Easter Bunny.
6. Winnie the Pooh: Springtime with Roo
(2004, 1h 5min)​
Roo, Pooh, Piglet, Tigger and Eeyore pay Rabbit a visit to celebrate Easter. Unfortunately, Rabbit refuses to take part in any festivities celebrating and would rather do spring clean all the day. Roo, Pooh, Piglet, Tigger and Eeyore can't celebrate Easter without the Easter Bunny. So they make attempts to rouse Rabbit into the spirit.
7. The Easter Egg Adventure
(2004, 1h 27min)​
The family-friendly animated story happens in the city of Egg Town. Egg Town is an idyllic village where animals of various kinds live in harmony. Until some nasty strangers known as Take-Its conspire to take the town's Easter Eggs. An unlikely group of Egg Town's residents brave the dangers of the swamp and the evil Take-Its lair in order to rescue the eggs.
8. Hop
(2011, 1h 35min)
Hop tells the story of the Easter Bunny's son E. B. He is to inherit the job of delivering the baskets annually to kids around the world. But E.B. would rather be a drummer. He leaves their home, and goes to Hollywood to follow his dream. It is the perfect film for an annual Easter viewing for any household that has children.
9. The Dog Who Saved Easter
(2014, 1h 27min)​
This is a romantic family Easter movie. The Bannisters are going on a family cruise and sending Zeus to doggie day care. But daycare's crosstown rival hires three crooks to destroy the business here in Alice's dog care facility. Zeus and his new friends band together to save the Easter day that is almost ruined by the hateful nemesis
10. The Boss Baby
(2017, 1h 37min)
The Boss Baby is an upcoming American 3D computer-animated comedy film, produced by DreamWorks Animation and distributed by 20th Century Fox. It tells the story about how a new baby's arrival impacts a family, The movie is sure to give families with siblings a way to talk about the challenges of being an older brother or sister -- with the nice reassurance that there's always enough love to go around.
Cisdem Video Converter for Mac - Rip Family Easter Movies to DVDs Easily
To prevent the wreck from kids, or in the event that you have a need for ripping the top 5 Easter movies for families, you can rely on Cisdem Video Converter for Mac, which can assist you to rip Easter DVDs to multiple video formats, like DVD to MOV, MP4, AVI, etc. you can then easily back up and watch DVD movies on iPhone, iPad or Android phones. Also, this app is really easy to use. See the steps below:
Step 1. Download Cisdem Video Converter on Mac, install and an run it.

Free Download
Step 2. Load DVD Movies or DVD Folder, then add it to Cisdem Video Converter by drag&drop.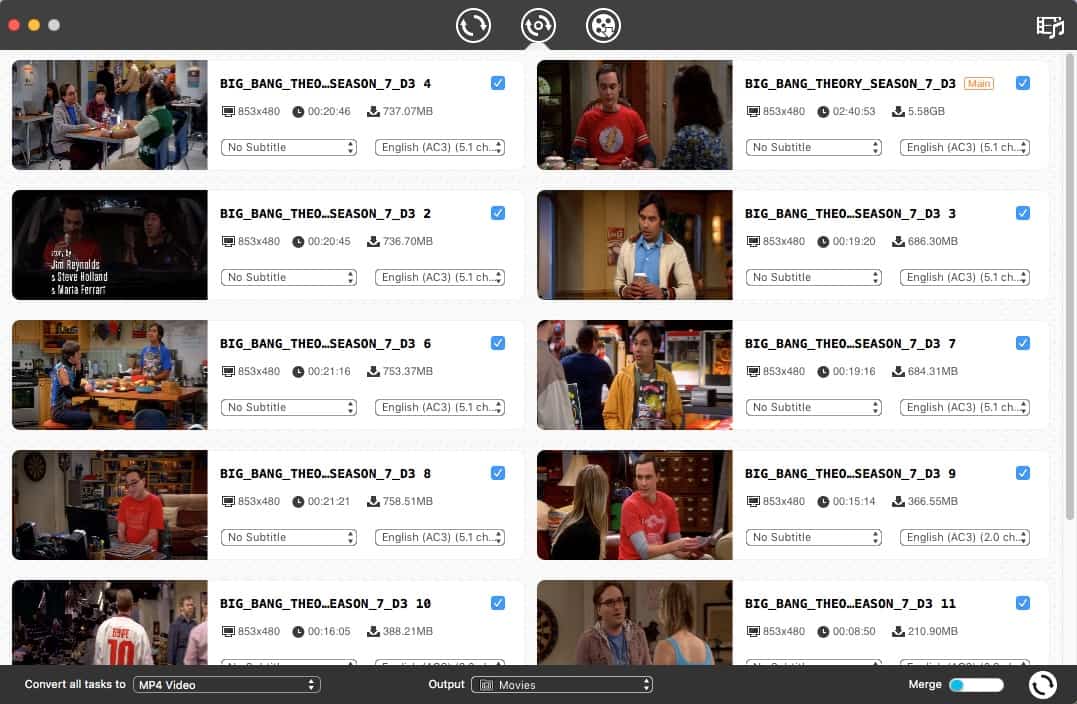 Step 3. Choose an output format it provides for different uses.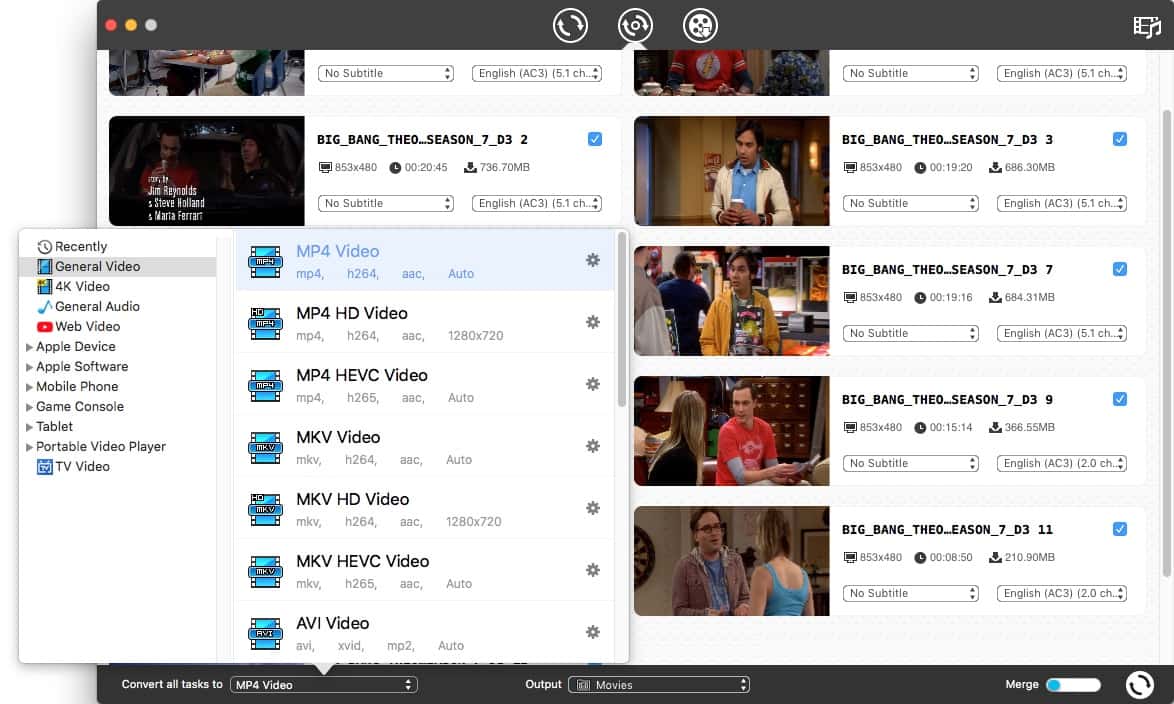 Step 4. After finishing the above steps, just click the "Convert" button to start converting movie videos. After minutes, you will get the converted Easter animated movie on your computer and can watch it with your kids.
So there you have them—a list of 5 great Easter movies for families! I'm not promising to try to see all of them during Easter, but I will see at least a couple. Which one do you think is the best? Please vote below.
Blessed Easter!

Rosa has worked in Mac software industry for more than eight years. She believes that the purpose of software is to make life better and work more productively. In addition to writing, Rosa is also an avid runner.