Why Does Adobe Acrobat Enjoy Great Popularity
It cannot be denied that Adobe Acrobat is the most popular and powerful PDF editing software for Mac users, it is the grand daddy of all PDF editors and it tops the competition in every area. While it is the most comprehensive PDF solution, it's also the most expensive. You will have to weigh the price against your individual needs and the level of quality you are looking for.
Seeking for a Adobe Acrobat Alternative for Mac
If Adobe Acrobat is too pricy for you or you just want a simple solution that takes up a little space on your Mac, all you need is a good Adobe Acrobat alternative available for MacOS Sierra.
Here Cisdem PDFMaster is introduced to help you get all things done in a few clicks. By means of this alternative to Adobe Acrobat, you can easily read, organize, edit, create, convert, annotate, protect, unlock, split, compress, sign, OCR, compare and measure PDF files.

Free Download
Tutorial to Edit and Convert PDF Files with Adobe Acrobat Alternative for Mac
Part 1. Edit PDF Files on Mac
After adding PDF files to the app you can double click on the PDF which you want to edit and enter the PDF Edit interface, here you can easily edit PDF text and image with different formatting options, like font style, color, size, etc.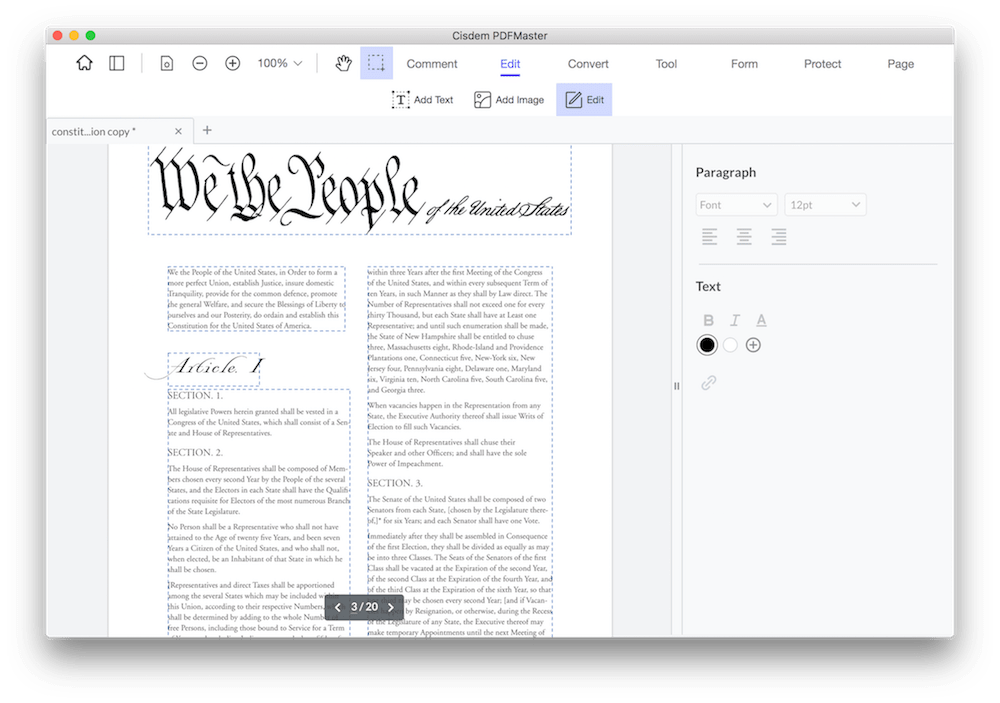 Part 2. Digitally Sign a PDF File
Cisdem PDFMaster allows users to sign in 2 ways, by drawing or by adding a digital signature. You can use the Comment tool to draw a signature in wanted text stype or upload a signature image.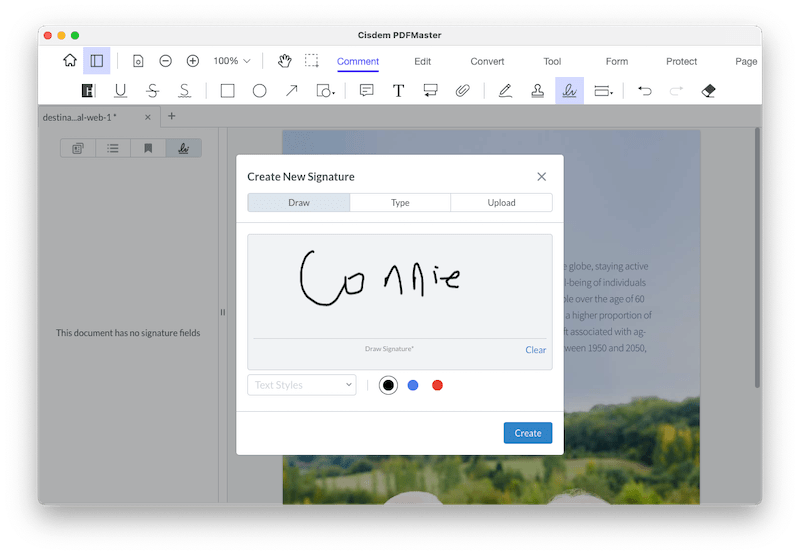 Also you can add a digital signature with a certified ID.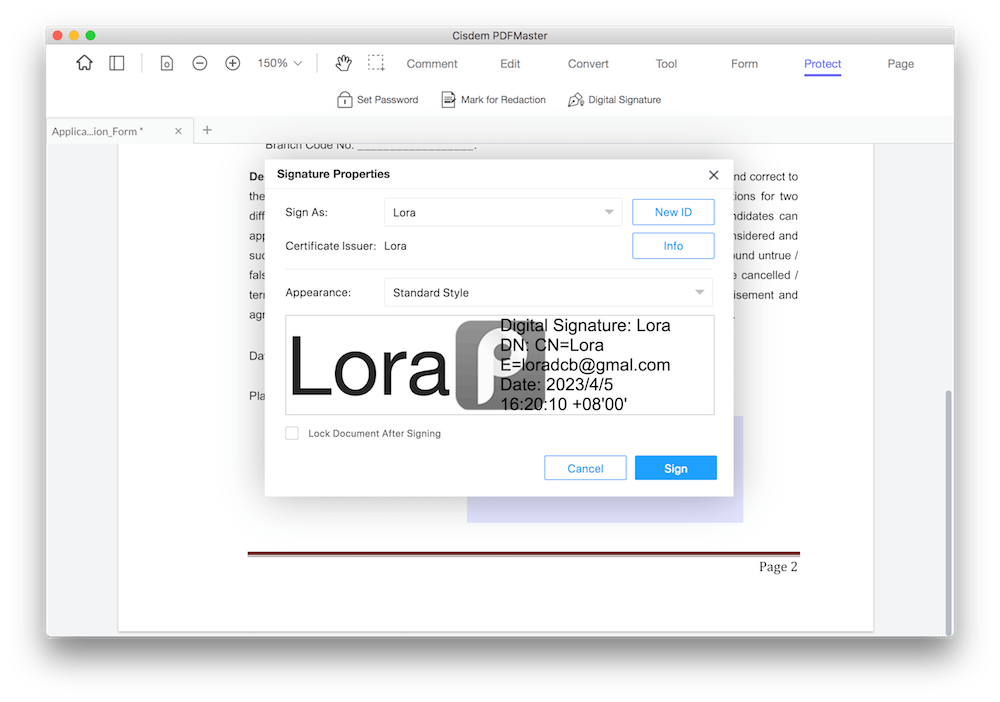 Part 3. Annotate, Compress, Protect, OCR, Compare PDF Files
On PDFMaster for Mac, users now can add comments, split, compress, encrypt, decrypt, OCR and compare PDF files. These functions are available in the menu. Just click the PDF document and go to each ribbon to reveal all these features and click the one you need. Whenever you click the submenu, a pop-up will appear, guiding you through the whole process of doing what you need to a PDF file.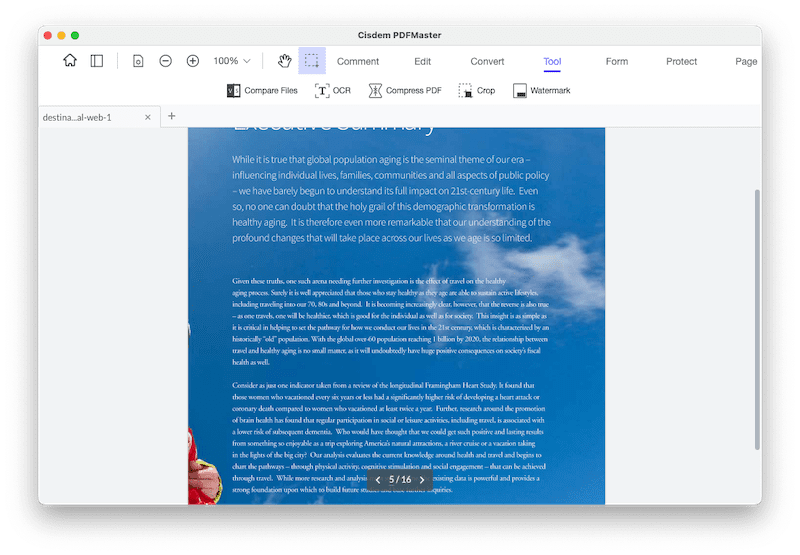 Part 4. Convert Native PDF to Word, PowerPoint, ePub, ect. On Mac
To convert native PDF to Microsoft Office Documents, Text, EPUB, HTML, just select the PDF that you want to convert and then click on the menu, after that you can choose the format, page range and click "Convert" to start converting PDF files on Mac.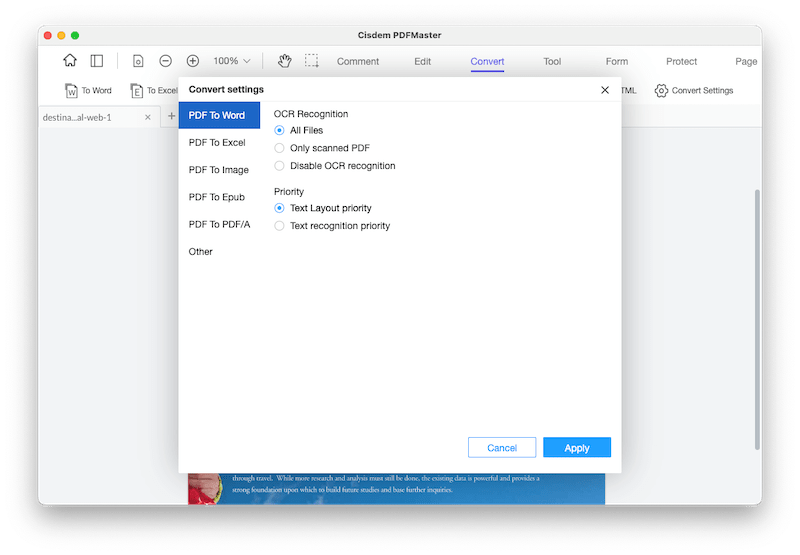 Rosa has worked in Mac software industry for more than eight years. She believes that the purpose of software is to make life better and work more productively. In addition to writing, Rosa is also an avid runner.