The summer holiady is coming to an end, it is the time to do something so that you can get back into a regular schedule fast. The core strategy to make this is preparing as far in advance as possible. In this article, we will share you several essential back-to-school tips for college students, trust me, these tips will greatly help to build you another amazing academic year as expected.
Preparation for Back-to-School days means a lot during these 3 stages.
Part 1. Get Organized before Back-to-School Days
School life demands more on phycisal and mental status, students should get organized before they get back to the regularly shceduled days in school. Here's the collection of tips to help students get organized both physically and emotionally.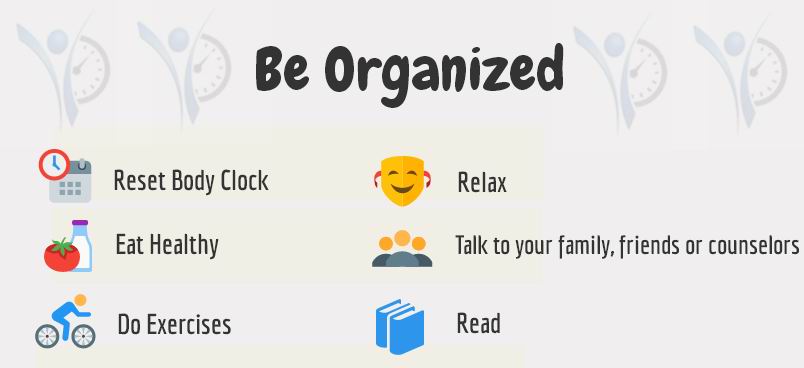 How to get organized physically?
Reset Your Body Clock
Go to bed on time and detach you from your favorite online activitities. Get your eyes and hands away from screens now, be indifferent to your favorite social networking software, games especially the crazy Pokeman Go penetrating your summer days, or TV series and shows that came in and outside of your dreams……Self-control, don't surrender to virtual world.
Eat Healthy
Eating too much snacks or junk food when playing a couch patato at home? Well, stop now. Eat on time and find a healthy menu now. Make the dinners yourself or go to your family if you got a good cooker with you.
Do Exercises
Did the summer holiday also do the magic on you by turing your muscles into fat?Ok, stop being lazy, go out to have a jogging or any other, burn the fat inside your body with an intense passion toward healthy life. By doing so, you will get a nice body surviving in those toughest days in school pursuing college success.
Check out to choose your best exercises.
13 Trending Workouts to Try in 2016
Workouts For Women
The 39 Best Health and Fitness Apps of 2016
Here's Exactly What To Do If You Only Have 15 Minutes To Work Out?
How to get organized emotionally?
Relax
College students may feel apprehensive about returing to the classroom since they have to make changes to shift back to their school days, also they may be stressed under a previous poor academic performance. You don't' need to be so, face it and surmount your fears, the new world is just there around the corner.
Talk to your family, friends or counselors
No matter what happens in your mind when dealing with these "I don't want to go to school" issues, remember, you are not alone even if you are extremelly introverted or poor-behaved.Talk with your friends or family members about your concerns, they will offer suggestions. Also, you can go directly to your counselors, they are always professional on these school-related fields.
Read
Reading has the power to get you calm down and become ever focused on something. It inspires you to explore more and relieve you from groundless fears. To enjoy the reading, go get a eReader like Kindle or Kobo. For reading resources, download online if possible, choose files in PDFs so that you can open and view no matter which operating system or device you are using. You are recommended to have a Adobe Acrobat Reader or Document Reader for easier access to reading resources online.
The Best eReaders of 2016
The 5 Best Ebook Readers of 2016
2016 Guide: The Best E-Readers for School
The Best E-Book Readers for Studying and Leisure
How to Read PDFs on Kindles?
Best Visio Viewer for Mac Review
Part 2. Gear Up for Back-to-School Days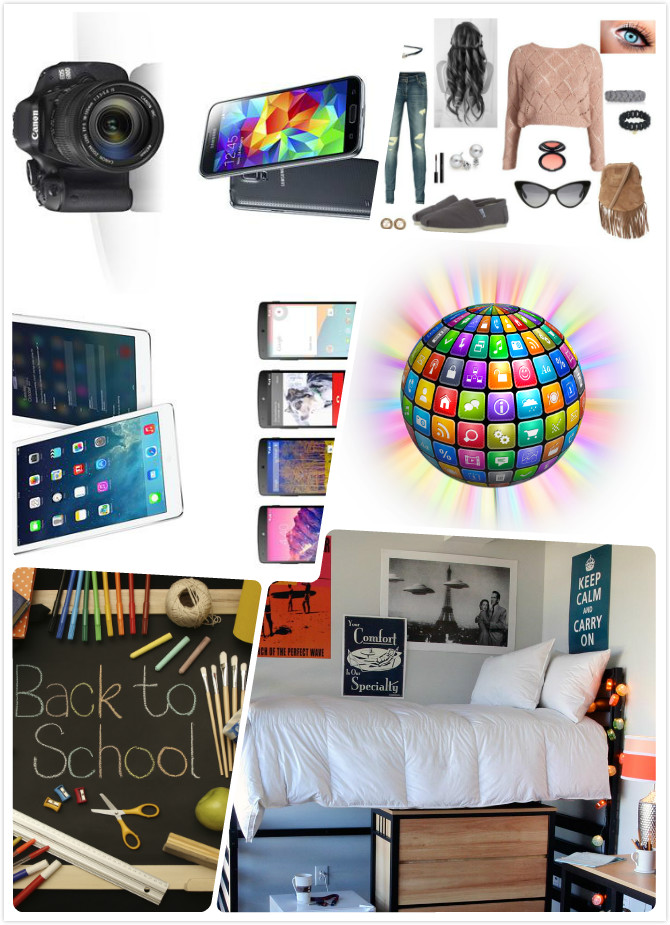 Time to stock up on school supplies now. Besides daily necessities, what else should our college students pay a profound attention to? Today's school life has embraced its radical changes, particularlly, students are holding a growing preference and dependance on technical tools like tablets, laptops, smartphones and other technical tools. Student are highly tech-savvy, which makes the technical gears and gadets the essentials for campus life.
How to Plan a Shopping List?
Your shopping list should cover these parts: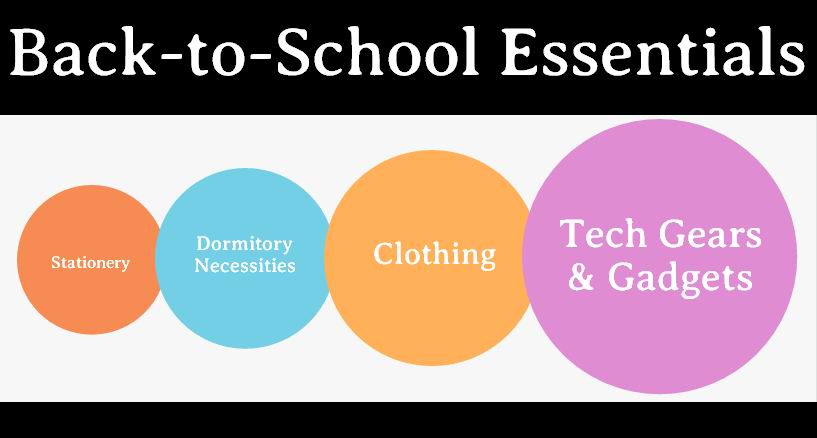 For tech gears, refer to following to decide which ones will be on your shopping list.
The 10 best laptops for students in 2016
Best Mac for students buying guide 2016
2016 Must Have Back to School Apps for Mac Lovers
Back to School Tech Gear Your Student Needs
The 16 hottest apps, according to today's college students
Top 15 Study Apps for College Students
2016 Best Free Mac Apps for Going Back to School That Students Shouldn't Live without
55 Best Apps for College Students: The Uncut College Apps List
Free Apps Every College Student Needs
Best Apps For College Students: 2016 Edition
Top 10 Best Android Apps For College Students
10 Must Have Mobile Apps for College Students
Here is the Dos and Don'ts when you buy school supplies:
Do set a budget limit;
Do check the items used last year and identify what is still usable;
Do check with your friends to see if they have spare ones;
Do buy essentials only for the reason you can not make without;
Do postpone the non-essentials before you get a larger budget;
Do buy in bulk to plan for next years;
Don't shop all supplies at the same place;
Don't ignore discounts during back-to-school promotions.
How to Save Big Money for Your Back-to-School Supplies?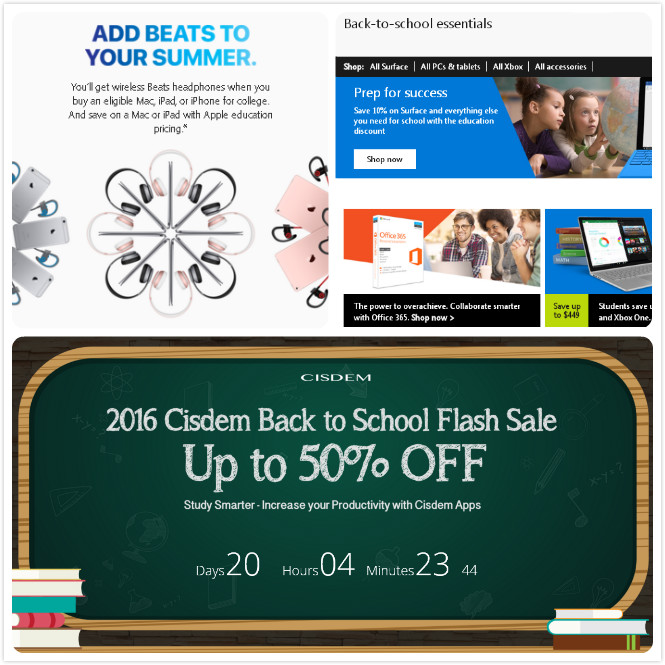 Whether you can save big money or not when shopping for school supplies, that is greatly depends on when and where you do the shopping.
Shop During the Tax-Free Holiday or when stores launch special sales.
In USA, the Tax-free holiday takes place in the summer and offers a chance to shop for particular types of goods without paying any sales tax on your purchases, which means you can save a lot money.
If the area you are living in is not covered by such a tax-free holiday, don't worry, there would be summer sales with desirable discounts, don't miss any advertisment, flyers or posters that inform you of incoming promotions or special offers locally.
Shop at Thrift Stores or Shop online.
If you have a tight budget for school supplies, go buying at thrift stores for those non-frequently-used yet expensive items.
Also you can shop online, online items are often cheaper than those ones in physical stores. Furthermore,most online stores launch Back-to-School special offer for students.
Part 3. Get Ready for Back-to-School Days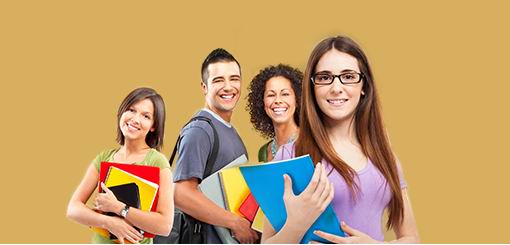 Definitely, we should do some real work to prepare for our next academic year.
How to Warm-up for a New Academic Year?
Set up Academic Goals
Understand yourself and set up specific and realistic academic goals like grade improving or research performance, etc.
You can communicate with your peers who are in the same shoes, or turn to parents for advice, or exchange with counselors for professional help. Write them down and look back at it everytime you feel lost, take it as the benchmark to verify your achievements in the new year.
Preliminary Work for Courses
Discover what kind of courses you are going to take in the new school year, acquaint yourself with these courses by either going to online education or retaining information online or in library. Online resources can be saved and distributed in various file formats, equip you with a Document Reader to access to these resources. Take notes if some points refresh your mind and inspire you greatly with tools like Evernote, PDFManager Ultimate.
Prepare for campus activities to get you fully involved in college life
Active engagement in campus activities, no matter they are academy-oriented or extracurrilar, will help you perform better on academics, also expand your social circle.Discover on your school website about campus activities and decide which one fit your interest the most, prepare application forms or resumes and submit when back to school, since competition for pariticipation in some clubs or groups may be intense, you have to take a earlier step.
How to Achieve Excellent Academic Performance in New School Year?
Read as much as possible
College course work consists of substantially reading than ever. Do not read only for academy, read extensively and intensivly to expand your knowledge in all kinds of fields. What you get from reading will add new elements to the field you are insisting in and teach you to think out of the box.
Learn smarter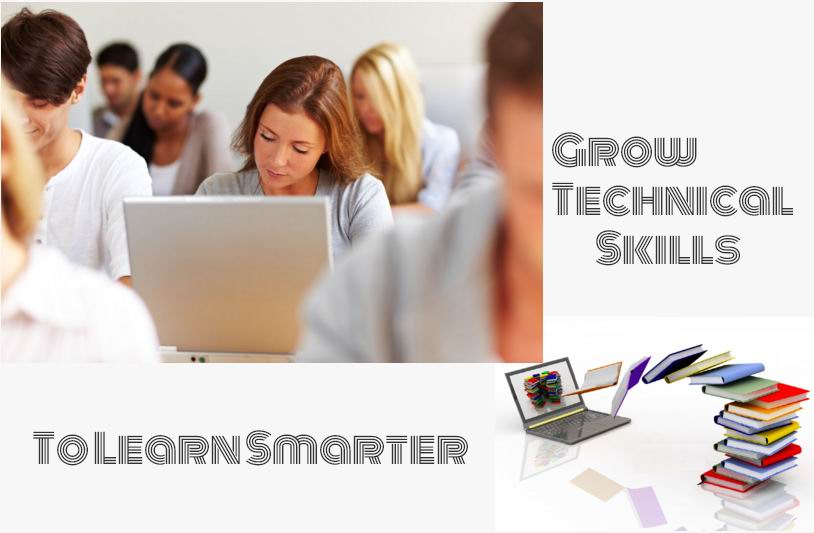 Today's Learning is totally different from old days. Diligence alone can not guarantee an excellent academic performance any more. The accomplishment on academy to a great extent is determined by the resource you get yourself into and how well you make use of these resource to your best interest. The dominant channel to get resource in today's classroom is via digital and electronical methods, like prefessors' keynote or powerpoint presentations, open education online, reference documents online……
Every student now has powerful devices like Mac to learn efficiently, but to make full use of these educational resources for a smarter learning, we need to be proficient in some crucial technical and computer skills in and outside of classroom.
You may need a guide as following:
Tech Skills All MBA Students Should Know
6 Must-Have Computer Skills for Adult Students
The Best Tech Skills to List on Your Resume
Also, following specific tips are significant for you to learn smarter and efficiently:
Resume Writing Tips on How to Write a Resume in 2016
Best Antivirus Software and Apps 2016
How to unlock a protected but informative PDF to extract the data for your own use?
How to edit on a PDF and save in a word format for further editing or revising?
9 ways to share files between Macs
5 Ways To Free Up Disk Space on Your OS X Mac
Basic Tips You Should Know to Free up Space on Your Mac
How to extract the text or image from a scanned PDF or convert it into editable formats?
You get your paper or dissertation ready in a PDF, but too large to send to your counselors via email for advices?
Final Words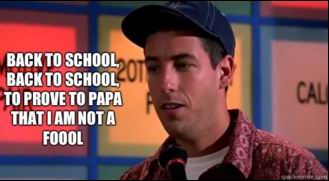 Going back to school may be a challenging transition, so take an earlier step than your peers before the back-to-school days. Don't rush, take baby steps until you feel everything is getting back on the right track.
Today, your academic performance is increasing decided by the width and depth of how you are open to academic resources. To retain better resources and make full use of them, you need the assistance of technical tools. It doesn't mean how powerful your laptop or tablet is, it says about which weapons you use on your mac to get these resources, did you have a Document Reader to get resources in different formats, did you get a PDF Creator to put those resources for your own use, or did you get a versatile PDFConverterOCR for a smoothier production of your paper work……
Stay professional on each course and in each field if you want an amazing academic school year. If you want to make this, utilize the professional tools to cut extra time and efforts.